You are currently browsing the tag archive for the 'Graduate Employment Scheme' tag.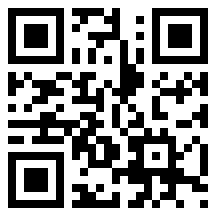 On August 24th the Secretary to the Ministry of Child Development and Women's Affairs held a consultation on children's issues which brought together the various agencies working on the subject in his Ministry, together with representatives of the Ministry of Justice and the Attorney General's Department and the police, as well as some Non-Governmental Organizations that have contributed significantly to the promotion of the Rights and the Welfare of Children.
The purpose was better coordination, and the meeting followed on a request the Secretary had sent to his counterpart in Public Administration, requesting that he ask Divisional Secretaries to set up a Unit in each Division for Women's and Children's Affairs to ensure more coherent action. He noted there the various officials dedicated to this purpose, which include Women Development Officers, Child Rights Protection Officers, and Early Childhood Development Officers responsible to his Ministry. Others concerned with the issue include officials of the National Child Protection Authority, also under his Ministry, and Probation Officers who function under Provincial Ministries. The Unit would also need the close cooperation of officers from the Women and Children's Desks that the Police have now established nationwide, effectively as far as the North is concerned, though I cannot speak for other areas.
One of the decisions made at the Consultation was that clear job descriptions should be drawn up for all these officials, to ensure comprehensive coverage of all areas whilst avoiding overlaps. At the same time it was noted that ensuring comprehensive coverage at all levels would require a division of responsibilities on a geographical basis, with one officer monitoring activities in a particular area and reporting on these to colleagues.