You are currently browsing the tag archive for the 'Government Minister' tag.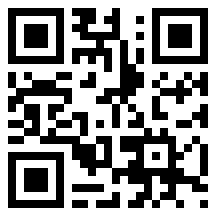 While I continue to believe improving consultation as well as efficiency at local level should be the most important priority for government, I will interrupt the discussion of appropriate mechanisms for this briefly, to look at a very interesting initiative that was publicized recently. This was the launch of a website called http://www.manthri.lk which grades Members of Parliament with regard to their performance in Parliament. This is an interesting effort which could be very useful to the country, but I felt that there had been a lack of intellectual rigour in preparing the website, and it could thus seem to be designed simply to promote particular politicians.
Prominence was given to Members of the Opposition, which is understandable since the system is based only on Hansard. Obviously there are more opportunities for Members of the Opposition to speak. The exception that proves the rule is that the only government Member within the first five was Dinesh Gunewardena. While he fulfills his functions admirably, the reason he is ranked so highly is that he spends much time on his feet only because other Ministers are not present to answer questions.
If rankings are to be made, then it would make sense to have three distinct categories,
a) Opposition members who have far more time allocated to them proportionately, given their paucity, than those on the Government side
b) Ministers who have to answer questions and obviously get more time in debates than backbenchers
c) Government backbenchers. I hasten to add, since on the common system of argument used in Sri Lanka, it will be assumed I am critical of the method because I come out badly, that in fact I am in the first half of all, and comparatively high amongst my peers. But this surprises me because, having been the first MP on the government side to ask a question and to move an Adjournment Motion in this Parliament, I rarely do this now because answers took so long to come and were not precise – while hardly anyone ever waits in Parliament for the Adjournment motions that take place after regular Parliamentary business.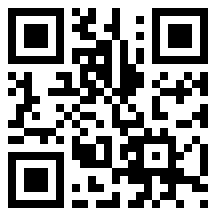 Following the discussion organized by Transparency International on the role of Parliament in reducing corruption, I thought that perhaps there was more I could and should do to strengthen this role. I had been complacent about the fact that I seemed to be the only one writing about the need for action, and urging the Speaker to reconvene the Committee on Standing Orders, to go ahead with the reforms that had been initiated way back in 2010. In this context I was pleased that the Chief Oppositon Whip, who represented the UNP on the Committee, agreed that he should have done more about this, and also that Eran Wickramaratne, who can be relied upon to pursue reforms without partisanship, asked to see the Standing Orders and what had been agreed on already.
But I realized then that I too had been at fault in relying on the Speaker to move, when he has so much else to do. I therefore checked the Standing Orders again, and found that any individual could give a notice of motion for the amendment of the Standing Orders' and that such a motion 'when proposed and seconded shall stand referred without any question being proposed thereon to the Committee on Standing Orders' which meant that that Committee would have to be convened.
I have therefore given notice of such a motion, suggesting changes to several areas in the Standing Orders, including the questions procedure and the manner in which impeachment procedures should be carried out. It may be remembered that it has been universally agreed, on several occasions, that the Standing Orders with regard to impeachment are inadequate, and various commitments have been made about amending them. However, despite the controversy over the recent impeachment of the Chief Justice, which illustrated practically what had previously been seen in the abstract, the matter has been forgotten.