You are currently browsing the tag archive for the 'German Technical Institute' tag.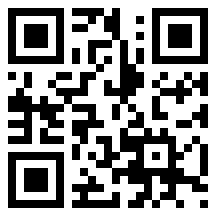 To return to the fears of resurgent terrorism in the North, this would seem preposterous given the patent relief of the majority of the Tamil people that the terrorism to which they were subject is over, a fact the military obviously recognizes. But at the same time it is clear that the people in the North have aspirations that are not being addressed, and this contributes to resentments that could be taken advantage of. Instead then of actions that could contribute to further resentments, the Secretary of Defence should rather work on those who have not only failed to overcome resentments, but have contributed to exacerbating them. Many of the better informed military personnel in the North understand this, and are at a loss to understand the myopia of government in this regard. But sadly, excellent politician though he is, the President will not put his mind seriously to the problem that has arisen in the last few years, and the Secretary of Defence has not produced comprehensive intelligence reports that assess the real reasons for resentment.
The resentment of the people was apparent in the massive vote against government at the recent election to the Northern Provincial Council. The President knew that he would not win the election, and I suspect this was true of everyone in government, even though the Minister of Economic Development, who had been entrusted with the government's Northern policy, kept claiming that the government would do well. Indeed his belief seems to have been sincere, since the resentment he displayed after the results came in suggested that he was deeply upset at the total failure of his strategy. It was he, the President had told Dayan, who had insisted that the poll be postponed, on the grounds that the work he was doing would win popular favour, whereas the Secretary of Defence had been willing to have the election much earlier. It should be noted then that the Secretary's opposition to holding the election last year was based on practicalities, the certainty of loss, rather than intrinsic opposition to a Northern Provincial Council, which he had sensibly enough thought should have been constituted earlier. But sadly his reaction to awareness of increasing unpopularity was not to ensure measures to reduce that unpopularity, but to try to sweep it under the carpet by even going to the extent of challenging the President when he made it clear that he intended to abide by his commitment to have the election.
That the Secretary was right to have wanted to have the election earlier is apparent from the results of preceding elections in the North. In the first set of local elections government actually won some local authorities. In the Wanni, government actually came close to winning in two of the three areas that polled, and in one the combined poll for government parties exceeded that of the Tamil National Alliance.