You are currently browsing the tag archive for the 'Geneva' tag.
For each man kills the thing he loves
By each let this be heard
The coward does it with a kiss
The brave man with a sword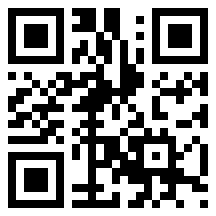 The last few weeks have seen an appalling erosion in the image of the government. In a piece that traced our unfortunate decline from the great military and diplomatic successes of 2009, I had written of cracks within the government, but after that we had two Cabinet Ministers refusing to support the Government in a Vote of Confidence. This is unprecedented, and I believe has never happened in this country before. But there has been total silence from senior members of the government, and I suspect I am the only person who has written to the President pointing out the gross breaches of etiquette that have taken place.
What is ironic is that it is precisely the approach of those two Ministers that has so gravely dented the image of this government. I am not sure if the President has realized this as yet, and I do not suppose that he is in position to analyse the situation carefully. But he must realize now that much of what he has been pushed into doing over the last few years has contributed to the disaster that faces both the country and the government.
I propose in this series to look through what has gone wrong, and indicate the destructive impact of just a few individuals. I am still hopeful that reform is possible, because the President is an able politician, and is still streets ahead of everyone else in terms of popularity. I believe too that there is no one else who can put through a just and generally acceptable solution to the political and ethnic problems that beset us. Vasantha Senanayake put it very well in the interview I had with him on his proposal to amend the Constitution to limit the number of Ministers (available at http://www.youtube.com/watch?v=NnO7WuVl6-I0). He said that this President did what was thought the impossible in getting rid of the LTTE. He should also be able then to do what was also thought impossible, namely change the appalling Constitution J R Jayewardene introduced.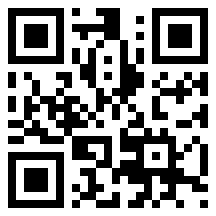 Military intelligence understands well that the diaspora is not a monolith. Indeed my interlocutor noted that only about 7% of the diaspora were supporters of the LTTE. But this made it all the more culpable that government has done nothing about working with the rest, the more than 90% who have wanted only for their kinsmen who remained in Sri Lanka to enjoy equal benefits with the rest of the population. The LLRC recommendation in this regard, about developing a policy to work together with the diaspora, has been completely ignored. Instead those who did well in this regard, such as Dayan when he was in Paris, were the subject of intelligence reports that drew attention critically to their work with Tamils. The fact that in theory this was government policy meant nothing, since very few others were doing anything about this, and there was no coordination of such efforts in Colombo.
Excessive zeal on the part of military intelligence seems to have caused other disasters. We had an excellent High Commissioner in Chennai, but he was summarily removed because, it was reported, the security establishment had criticized him. Similar reports were in circulation about the withdrawal of our High Commissioner in Malaysia, though he himself thought the Minister of External Affairs was the real villain of the piece.
In Chennai, no efforts had been made to engage in the dialogue that the High Commissioner, who was Tamil, tried to initiate. When I spent a few days there a couple of years ago, with my ticket paid for, not by government, but by an agency that had wanted me in Nepal but was willing to fund a journey through Chennai, I was told that I was the first senior representative of government who had gone there for such discussions. The academics and journalists who attended the meetings were willing to listen, but soon afterwards the High Commissioner was exchanged for a Sinhalese, and the initiative stopped. It was only a couple of years later that government finally got round to inviting the senior newspaperman Cho Ramaswamy to send some journalists to report on the situation, which High Commissioner Krishnaswamy had advocated much earlier. What they published made it clear that we had erred gravely in ignoring his advice for so long. The obvious benefits of having a Tamil in station in Chennai, which without him even doing anything made it clear that allegations of systemic discrimination against Tamils were misplaced, never occurred to a Ministry of External Affairs which seems more keen to assuage possible ruffled feelings within Sri Lanka than develop and implement a foreign policy that would take the country forward.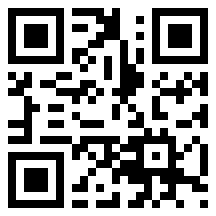 Five years ago, I spent the week of my 55th birthday in Geneva. I had been summoned there urgently, because some Western nations had been trying to get sufficient signatures to hold a Special Session of the Human Rights Council in an attempt to stop our imminent conquest of the Tigers. By the time I got to Geneva though, the danger was over, and there was much to celebrate. The superb diplomacy of Dayan Jayatilleka, our Representative in Geneva, supported admirably by the international coalition he had built up, had ensured that the West did not get the required number of signatures, and the danger passed.
By the time I got back to Colombo, we had registered an even more remarkable victory, in that the Tigers were finally destroyed. The last 100,000 civilians who had been held hostage were rescued, and it was reported too that Prabhakaran had been killed. The terrorism that had held Sri Lanka in thrall for 20 years had finally been destroyed.
But there was a postscript, for the West, or rather its more intransigent elements, did not let up, and they used all their muscle to get the missing signatures. I gathered that Bosnia was told that their bid for EU membership would be in jeopardy if they did not toe the line, and Azerbaijan was pursued with carrots and sticks like Edward Lear's Snark. They succumbed, and once again I had to head back to Geneva for the Special Session, which took place on May 27th and 28th.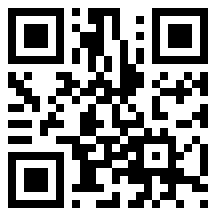 I have been reading with some bemusement the recent exchanges regarding the role and views of my old friend Dayan Jayatilleka, who has been under attack because of his support for the 13th Amendment and devolution. This is an old story, and he is well able to defend himself. But recently there has been a change, because he is attacked not only for what he believes – which he would be quite happy to deal with – but also on the grounds that he caused problems for the government because he defended us forcefully against attacks in the international arena way back in 2009.
The argument is that he put us in a difficult position through his defence, which involved commitment to the 13th Amendment. As I have said before, this is nonsense, because all he was doing was reiterating what our old friend Mahinda Samarasinghe would describe as the consolidated position of the government of Sri Lanka. This had been expressed clearly by the President in a joint communiqué with the Indian government as also in a joint statement issued together with the UN Secretary General. This last indeed contained material relating to accountability which I thought unnecessary, but which it seemed only Dayan and I, thought of as outsiders with no diplomatic training, recognized was potentially dangerous. Foreign Ministry officials saw no problem with that commitment on the part of government, though later Palitha Kohona told me he had advised against that clause, and it was only the President's haste to settle the matter that curtailed further discussion.
That having been said, the clause would have caused no problems had we interpreted it straight away on our terms. It was the culpable neglect of what we had pledged that has contributed to our problems, and that was nothing to do with Dayan, who was given the cold shoulder soon afterwards. He was to spend a year in limbo, until the President recalled him to service in Paris, where he did a fantastic job.
In talking critically of those who now believe that we need to fall in line completely with the West, following the defeat in Geneva, I realize that there are those who think that I myself am a fervent proponent of a Western perspective. I would like to believe that they do not really think this, but use it as a stick to beat me with. However, given the way people trust their emotions rather than reason, it is quite possible they genuinely believe I too am in thrall to the West.
The reasons for this include my familiarity with Western philosophy, and particular Western political thought, as well as my facility with English and the fact that this makes it easy for me to get on well, whether I agree with them or not, with Western interlocutors. Ironically those elements in the Ministry of External Affairs which are committed to a purely Western agenda claim that I have in fact alienated the West. This is obviously not true, except for characters such as Paul Carter who tried to subvert our army officers into betraying their country. But people generally believe what they want to believe.
I suppose I should take comfort from being attacked on both sides as it were, but I have to accept that the criticism from the other side, misplaced as it is, can be quite damaging. Some of it springs from the confusion that prevails in Sri Lanka about Liberalism, which is generally confused with the Neo-Liberalism that dominated Western thinking when it finally triumphed in the Cold War. The privileging of market forces alone, without the provision of safety nets and welfare measures that enhance opportunities, is not Liberalism at all. Unfortunately, when excessive statism led to the Thatcherite reaction, the grand centre ground of British Liberal thinking was overwhelmed.
Once again, following the vote in Geneva, which made clear how influential the United States of America was, and how comparatively friendless we were, there is talk of re-establishing relations with the West. Thankfully this year it has not taken the form of denigration of good relations with others, as happened last year when those elements in the Ministry of External Affairs, which would have been described in the Cold War days as the running dogs of imperialism, danced on the graves of Dayan Jayatilleka and Tamara Kunanayagam.
This was profoundly ironic, for it was those two who had built up our friendships with other countries in the time honoured fashion that had brought us so much respect internationally in the days of Mrs Bandaranaike. At the same time they did this whilst commanding the respect of the West, as numerous cables in Wikileaks make clear. It was no coincidence then that two of our most sympathetic, if not uncritical, interlocutors from the West said to me in astonishment, after the vote, that we had made insufficient use of Tamara, who was clearly our best representative at Geneva.
How did they achieve this moral ascendancy, even while combating the political machinations of the West? It was through a careful understanding of the motivations of the West in persecuting us, and in appreciating that a blanket criticism of those motivations would not be convincing. To build up our support base, they had to respond positively to the arguments the West used to gain support from those who otherwise shared our view of the desired architecture of the world order. Read the rest of this entry »