You are currently browsing the tag archive for the 'Gandhi Centre' tag.
The last conference I attended was in the North East of India, where the topics encapsulated in the title of Prof. Hettige's book loomed large. The same issues that bedevil development questions in this country were apparent there, and could be summed up perhaps in one word, namely consultation.
I was asked, earlier this week, to speak on the 'Nexus between Development and Governance; a Sri Lankan Perspective' at the launch of Prof. Siri Hettige's latest book, 'Governance, Conflict and Development in South Asia: Perspectives from India, Nepal and Sri Lanka'. This is in fact a collection of essays, co-edited by Prof. Hettige, bringing together the proceedings of a series of discussions on the subject.
I must confess that I went through only the essays on Sri Lanka, which is a shortcoming, but I should add that I thought it best to concentrate on this country, given the crisis we are going through. Prof. Hettige made some admirable points, though he did so with the detached dignity of an academic, whereas in the current context there might have been a case for a more aggressive approach. But since the essays were written some time back, and the book was a record of what had taken place, I must grant that it would have been difficult to be creatively topical.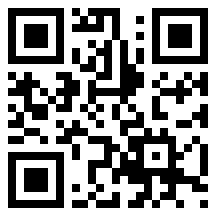 I plan to conclude this series on March 25th, since by then I would have written over a hundred columns on the subject. Besides, I see March 25th as a special day, because it is the birthday of Bishop Lakshman Wickremesinghe, one of the founders of the Civil Rights Movement in the seventies.
I will write about him for that date, but meanwhile I would like to spend the next couple of weeks reflecting on the achievements of those who have made some sort of a difference to the promotion of Rights in Sri Lanka. Unfortunately I don't think people like me who engage in advocacy, such as through this column, have achieved very much. When they do so, it is by engaging the attention of those who have responsibilities for executive action and who take their responsibilities seriously.
That responsibility does not necessarily have to lie with government. There are several agencies that have formal responsibilities that can also take initiatives. Chief amongst them in Sri Lanka is the Human Rights Commission, which has certainly shown itself willing, but which at present does not have enough capacity to push through the reforms it understands are needed. Unfortunately it is not moving swiftly enough on proposing the reforms to its own powers and structures, as envisaged by the National Human Rights Action Plan, which the Cabinet has approved.