You are currently browsing the tag archive for the 'fundamentalism' tag.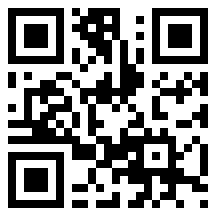 My worries about where America is leading us were increased by a recent visit to Tunisia, which I found fascinating. I also found it extremely sad, because tourism has suffered tremendously, since the Arab Spring, which it will be remembered began in Tunisia just 2 ½ years back.
What happened in Tunisia seemed to me welcome, because the regime there had undoubtedly been a dictatorship. Ben Ali, the President who was finally got rid of after over 20 years, had in fact abolished the Presidency for Life when he took over from Bourguiba, the hero of independence. Bourguiba had become President for Life, and then got increasingly incapable so he had to be deposed.
But though Ben Ali restored elections, he ensured that he was always re-elected, and himself grew increasingly out of touch with reality. And, unlike Bourguiba, who had affirmed valuable ideals at the time of independence – including a determination to release women from the restrictions traditions imposed on them, a litmus test I feel as to whether a society is progressing – Ben Ali seems to have been interested largely in benefits for himself and his family.
This did not mean that Tunisia did not develop. It has an excellent road system, and agricultural productivity is high, in the areas that can be cultivated. It also developed a thriving tourist industry, given the excellent amenities on its extensive coastline, and the fact that it is a relatively small country with easy access to the main tourist areas. Sadly, as is generally the case with the type of package tourists such countries attract, there was not so much concern with the fantastic range of historical buildings the country possesses, but these too were readily accessible to keen visitors.