You are currently browsing the tag archive for the 'Fulbright Commission' tag.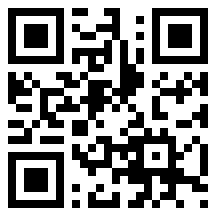 Politics certainly makes strange bedfellows, as exemplified recently by the allegation made by Shenali Waduge against Dayan Jayatilleke. I see Shenali Waduge as an aggressive writer, a description I am sure she would relish. Yet the charge she levels against Dayan is precisely that which was made a few weeks back by Tissa Jayatilaka, whose agenda now seems to be wholly that of the Americans whose Fulbright Commission he now heads.
Shenali's criticism of Dayan occurs in the midst of a massive diatribe against G L Peiris, with which I must confess I have some sympathy. Yet I think Shenali has missed the point, because she thinks GL has a perspective which is opposed to her own, whereas the reality is that GL has no perspectives at all. Dayan on the contrary does, but Shenali is totally wrong to say that the 2009 vote in our favour in Geneva was because Dayan 'secretly inserted a clause stating Sri Lanka would implement the 13th amendment'. This is of a piece with Tissa Jayatilaka's claim that the victory in 2009 was a disaster because the draft contained pledges which have now come back to haunt us.
The relationship between the two themes I have been looking at in this series came home to me vividly when I read an article by my old friend Tissa Jayatilaka about the current situation. He too was once a leading member of the Liberal Party, though he left the Party even earlier than Dr Saravanamuttu, when he thought the party was being led, as he memorably put it, by its 'Light Brigade'. He was referring I believe to the decision to work with President Premadasa, though in fact that was principally the decision of our Founder Chanaka Amaratunga.
Before that Tissa had been fully on board with the general ideas of the Party, so it was surprising to find him now praising the diplomatic failures of the Jayewardene government, which led up to the Indian intervention of 1987. He seems to have forgotten the manner in which the Indians ensured that the then Human Rights Committee in Geneva expressed itself forcefully against Sri Lanka. They were helped in this by Jayewardene's support of Margaret Thatcher during the Falklands War, which he assumed would set the seal on his position in the Western Alliance, the then equivalent of the Coalition of the Willing that has decimated Iraq.
The Americans, sensibly enough, did not however back us to the hilt. I am told that, when Jayewardene asked whether that they would stand with us against India, the then special envoy – I have the name Richard Boucher in my head, but I am not sure that he was prominent then – sidestepped the question and said that he advised us to maintain good relations with India.