You are currently browsing the tag archive for the 'Frontline Club' tag.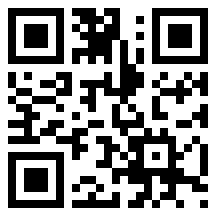 Having looked critically at the negative impact on the Sri Lankan government of pressures that seem both unfair, and tangential to the progress on pluralism that the country needs, I must nevertheless admit that the government is not doing enough to counter those pressures. While the main focus of reform must be the pursuit of pluralism and equitable prosperity, it is also desirable I feel to point out what more could be done to dismiss the absurd charges against us.
We should not after all feel that all those who launch what seem hypocritical and unfair attacks on our conduct of the war are engaging in cynical bullying, either to win votes or to bring us into line with their own agendas. We must recognize that there are those who genuinely think we were guilty of excesses and, while many of those who attack us will not listen to reason or evidence, a few might.
It is for this reason that government should make much more of the extraordinary efforts made by a few expatriates to look carefully at all available evidence in order to arrive at a reasonable assessment of the number of civilian casualties during the war. I felt tremendous relief when I saw their report, now presented twice at the Marga Institute, with thoughtful and convincing introductions by Godfrey Gunatilleke and Michael Roberts. Before that I had felt I was working in a vacuum, since no one else seemed inclined to challenge through facts and figures the outrageous claims of the Darusman Report.
At the Frontline Club discussion on Sri Lanka, I finally came across Frances Harrison. The name had been familiar, for in recent years, whenever I went to England, she used to tweet madly about me, in what seemed to me desperate hysteria, though I soon enough found out that many journalists tweet in that mad fashion. This time round, her fascination with me continued, in that she saw the discussion as 'Ch 4 vs prof rajiva debate' as she tweeted an hour before the discussion.
It is possible however that the lady is cunning rather than obsessional, because this was also a way of cutting out the contribution of Arun Tambimuttu to the discussion. Initially it had indeed been meant to be me and the High Commissioner debating Jon Snow and Callum McRae, but Snow dropped out. I thought it was because he was nervous since previously, when the High Commission had asked Channel 4 to invite me for a discussion, they had dodged, except once when we managed to corner them with the help of the BBC Today programme. However it is possible that, as one of his loyal fellow employees said before the discussion, in explaining his absence, he simply says 'Yes' to everything, and then changes his mind.
Amongst the most interesting offshoots of the discussion on Channel 4 and Sri Lanka held at the Frontline Club in London was a wonderfully creative piece by the novelist Roma Tearne. Her photograph is that of a very smart young lady, long face set off by bullet shaped ear-rings and long dark hair, with a tasteful fringe on the forehead.
I dwelt the more on this fine picture because aesthetics is clearly important to her, and I suppose if you look like that, it should be. She had described me as having a 'fine pudding basin style hair cut' which was flattering since I simply have cheap hair cuts whenever my hair becomes too unruly. The last one cost just over one pound, which must be much less than Roma pays for her superb styling.
The result of my carelessness however gave Roma great pleasure, for she brought it into her article six times. After her first description of my hair, she referred to me twice simply as Pudding Basin, which is the sort of humour which has schoolgirls rocking in the aisles. I could just imagine the joy with which she anticipated guffaws as she then referred to me as PB. Finally, doubtless worrying that the joke was wearing thin, she rallied her troops by twice calling me Pudding Head.
I presume this type of prose is what goes down well now in England, since the lady's first novel, the incisively titled 'Mosquito', was shortlisted for the 2007 Costa Book Awards First Novel Prize. She is now a fellow at Oxford Brookes University, which suggests intellectual distinction of an admirable sort.
The following remarks had been prepared in the belief that speakers would have about 10 minutes each. However, speakers were only given a few minutes for a few introductory remarks, the rest of the 45 minutes for the opening section being devoted to answering questions from the Moderator. 
Unfortunately I had no chance to make my introductory remarks since I was asked to respond to what Callum McRae said. I thought this required some analysis, in the time he had taken, but it seemed I was expected to respond only briefly, and then make my introductory remarks. This was made clear only after I had responded, but I suppose Stephen Sackur was doing his best to have debate from the start and could not then give me another chance to put forward some points for response myself. 
So here they are now –
I am grateful to the Frontline Club for this opportunity to engage with at least half the Channel 4 team responsible for such effective attacks on Sri Lanka. I am sorry that Jon Snow dropped out after he heard that I would be attending this event, but I am used to that by now, given the manner in which Channel 4 has consistently refused to engage with me, except when the BBC kindly allowed me to highlight their pusillanimity on the Breakfast Show. The interview that followed I think made clear the sleight of hand in which Channel 4 had indulged, which explains why repeated requests for further live discussion have been turned down.
What should have been a lively discussion then on media manipulation and media ethics, or the absence of them, has now been transformed. We have only the commercial side of Channel 4, the Golden Dustman adept at turning rubbish into lucre. Interestingly enough, Dickens provides yet another clue to the motivations of Channel 4, given the Mutual Friendships that in a more just world would have been identified as conflicts of interests.
I am not talking only of the political motivations of Shirani Sabaratnam and Stuart Cosgrove, who actually voted in a preposterous LTTE rump election in this country. I am talking also of the researcher for Siobhain McDonagh who claimed to have supplied Channel 4 with video evidence, who changed his mind about sending me this evidence, doubtless because it would have been obvious that it was tainted. Instead he sent me another video that is so clearly manipulated that he was roundly scolded for engaging with me by his mentors. Much of the information about this is available on http://www.youtube.com/reconcilesrilanka and on my blog www.rajivawijesinha.wordpress.com at the time of the meetings covered in those videos[Part 1, Part 2, Part 3].