Tag Archive
You are currently browsing the tag archive for the 'Friedrich Ebert Stiftung' tag.
November 29, 2013 in International Relations and Security | Tags: Afghanistan, Angela Merkel, British Liberal Party, Buddhika Pathirana, Chanaka Amaratunga, Conservative, Council of Asian Liberal Democrat, FDP, FES, FNS, Friedrich Ebert Stiftung, Friedrich Naumann Stiftung, German Embassy, German Free Democratic Party, German Social Democratic Party, International Democratic Union, J R Jayewardene, Konrad Adenauer Stiftung, Liberal International, Liberal Party of Sri Lanka, Liberalism, Pakistan, Pakistan Liberal Forum, Ranil Wickremesinghe, Sagarica Delgoda, Sajith Premadasa, South Asia, South Asian Liberal forces, South East Asia, UNP | Comments closed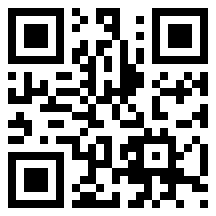 I referred some weeks back to the games being played by various individuals and institutions in Colombo with regard to the Friedrich Naumann Stiftung, the political foundation of the German Free Democratic Party. This is a member of Liberal International, though its Liberalism is generally more concerned with free market economics, and does not have the same commitment to social equity as say the British Liberal Party. Still, there are enough people in the FDP, and also in the FNS, who understand our commitment in Sri Lanka to a more Gladstonian version of Liberalism, though sadly they have been in comparative short supply in dealings with South Asia.
I suppose this is understandable in that South Asia tended, at the time the FNS established itself here, to be committed to social equity from a more socialist standpoint, and it was free markets that needed nurturing. However this led to at least some personnel neglecting other aspects of Liberalism, as with the official who said he saw nothing wrong with Ranil Wickremesinghe's assertion that democracy could be delayed, as in South Korea and other East Asian countries, until development had reached a satisfactory level.
This mindset has contributed to a generally hostile attitude to the Liberal Party of Sri Lanka, though there have been honourable exceptions, including the Regional Director who encouraged my conducting workshops on Liberalism in Pakistan and Afghanistan. Sadly he was soon sent away from Delhi, though he has since contributed immeasurably to Liberalism in South East Asia, where the command model of an open economy held sway, and it was necessary for Liberal parties to argue for the restoration of democracy and social equity.
September 1, 2013 in International Relations and Security | Tags: Bodhu Bala Sena, Buddhika Pathirana, Chanaka Amaratunga, Council for Liberal Democracy, Democratic Youth League, FNS, Free Democrats, Friedrich Ebert Stiftung, Friedrich Naumann Stiftung, German Liberal Party, German Socialist Foundation, Lalith Athulathmudali, Manusha Nanayakkara, Paikiasothy Saravanamuttu, Paul Bischoff, Ranil Wickremesinghe, Ravi Karunanayake, Sagarica Delgoda, UNP, Wimal Weerawansa | Comments closed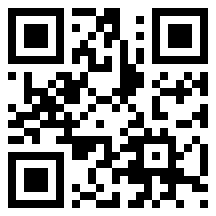 I have been intrigued recently by a couple of reports about how other countries have been providing funding to various organizations in Sri Lanka that engage in political activities. First there was the allegation, made prominently by Wimal Weerawansa but expanded on elsewhere, about Norwegian funding to the Bodhu Bala Sena.
On the same day on which I asked the Norwegian ambassador about this, I was told that Sagarica Delgoda, head of the Friedrich Naumann Stiftung in Sri Lanka, had been questioned about support she had provided to a conference organized by the UNP. The FNS is the foundation of the German Liberal Party, the Free Democrats, and they had provided the Liberal Party, or rather our think tank, the Council for Liberal Democracy, with funds in the old days for various seminars.
When I was inquiring about the story, I was told, by Paikiasothy Saravanamuttu who had long ago been one of my Vice-Presidents in the Liberal Party, that before the lady was questioned there had been attacks on me too, in various newspapers, on the grounds that I too was receiving funds from the FNS.