You are currently browsing the tag archive for the 'Frances Harrison' tag.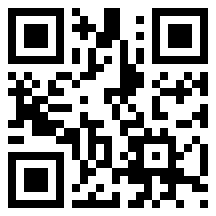 Some weeks back I was sent, by a friend in England, a book entitled 'The Language of Empire: Abu Ghraib and the American Media'. It was by someone called Lila Rajiva, but doubtless that was not the only reason to assume it would interest me.
I took some time to start on the book but, once I did so, it had to be finished. Published in 2005, it is a graphic and convincing account of the manner in which the Americans ignored all moral restraint in the war against terrorism they were engaged in.
That part was convincing, and simply fleshed out what one knows anyway, that countries in pursuing their own interests will stop at nothing. What was more startling was the suggestion that the wholesale prevalence of this absolutist mindset also represented a takeover of the ruling political dispensation by a culture of chicanery that strikes at the heart of supposedly predominant American values.
At the core of this transformation is the corporate supremacy represented most obviously by Rumsfeld and Cheney, and the takeover of much supposedly military activity by private contractors and special agents, who move with seamless dexterity from one world to another. Exemplifying this, and indicative of what C S Lewis would have described as a Hideous Strength which finds its own partisans dispensable, is the strange story of Nicholas Berg, the shadowy contractor whose beheading served to deflect the story of torture at Abu Ghraib, and in some minds excuse the institutionalized torture that was taking place there.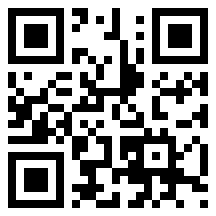 I was finally spurred, by the enormous effort made by a few expatriates to take a careful look at the casualty figures for the conflict, to try myself to put together some figures systematically. Long ago I had made some estimates, based on the details I had got from Tamilnet as well as on figures from the ICRC of the sick who had been taken to hospitals in government controlled areas. But though government has now accepted what I said, at the time I was even criticized for my candour by those who should have known much better.
I should note that I was not entirely on my own, for the army, understanding better than most what was at stake, helped me with visits to the sites where the fighting had taken place, and in particular to the hospitals which were largely undamaged, contrary to the propaganda put out about them. But when the books I produced were ignored, I thought it better to concentrate on reconciliation with regard to the future.
Recently though I have been heartened by two envoys who have done well in dealing with the media telling me that I had been their initial inspiration. And when Michael Roberts and the Marga Institute produced 'The Numbers Game', and the remarkably sharp journalist Kath Noble assessed this positively, I thought I should make yet another effort.
Going through the figures released by the Census Department, I was struck again by the contrast between data based on investigation and wild claims based on general statements and suppositions. The most recent example of this occurs in the book by Frances Harrison which is rapidly becoming the new Bible of critics of Sri Lanka, following on the Darusman Report and the book by Gordon Weiss. Interestingly the Petrie Report does not seem on the way to iconic status, perhaps because its selective attacks on UN officials, with no regard for truth, was too much for any establishment to stomach.
I cannot but reiterate enough however that the perpetuation of much of this hype is our own fault. Whereas we should have engaged straight away, as possible, in systematic investigation of the fate of all Sri Lankan citizens, we allowed several years to lapse before setting in motion any mechanisms at all. And now that we have the census data, we have done nothing about it that will facilitate refutation in the public domain of the claims of Harrison and her ilk.
This is the more astonishing in that we have long known how statistics can be regurgitated to haunt us. The legacy of the disappearances during the second JVP insurrection continues to dominate the records about Sri Lanka maintained by the Working Group on Disappearances. Sadly there was no systematic effort to convey the findings of the several Commissions set up in President Kumaratunga's time to the WGD. Though at intervals the Foreign Ministry tried, together with the Attorney General's Department, to work on this later, those efforts too were sporadic. And though we did our best when I was Secretary to the Ministry of Human Rights, leading for the first time in ages to positive comments on our engagement in WGD reports, that too was abandoned when the Ministry was shut down. Responses to communiqués ceased, leading to the harsh criticism that has resurfaced in recent WGD pronouncements.
At the Frontline Club discussion on Sri Lanka, I finally came across Frances Harrison. The name had been familiar, for in recent years, whenever I went to England, she used to tweet madly about me, in what seemed to me desperate hysteria, though I soon enough found out that many journalists tweet in that mad fashion. This time round, her fascination with me continued, in that she saw the discussion as 'Ch 4 vs prof rajiva debate' as she tweeted an hour before the discussion.
It is possible however that the lady is cunning rather than obsessional, because this was also a way of cutting out the contribution of Arun Tambimuttu to the discussion. Initially it had indeed been meant to be me and the High Commissioner debating Jon Snow and Callum McRae, but Snow dropped out. I thought it was because he was nervous since previously, when the High Commission had asked Channel 4 to invite me for a discussion, they had dodged, except once when we managed to corner them with the help of the BBC Today programme. However it is possible that, as one of his loyal fellow employees said before the discussion, in explaining his absence, he simply says 'Yes' to everything, and then changes his mind.
The following was sent to the Dawn Newspaper in Pakistan in response to a mendacious article by Frances Harrison, former BBC correspondent, but they have not been able to print it.
Frances Harrison has written a book. In her determination to sell it, she will leave no stone unturned. Her latest effusion has appeared in the Dawn in Pakistan, apparently to denigrate the Sri Lankan President as he visits that country.
She sells herself as a former BBC correspondent based in Sri Lanka and Iran. Unfortunately she seems to have no regard for truth whatsoever, and cares little for consistency either. One of her more melodramatic statements is that 'Unable to dig bunkers because the dry sand just collapsed, women chopped up their best silk wedding saris to stitch sandbags', despite which she later talks of .grenades being thrown into bunkers 'where injured rebels lay, unable to flee.' She talks of a priest whose leg was amputated, without noting that most witnesses (as cited in the US State Department Report) thought that attack was by the Tigers, angry that the priest was trying to limit their conscription.
Frances is perhaps the most hysterical of those currently on the warpath against Sri Lanka, as I noted when she twittered madly to object to my being interviewed by the BBC on Hard Talk. But the general level of honesty of those attacking Sri Lanka is indeed shocking.
Most recently I was reading through a report produced, at the request of Human Rights Watch and Amnesty International in May 2009, by the American Associagtion for the Advancement of Science on  satellite imagery in the Civilian Safety Zone (CSZ) in northeastern Sri Lanka.' This was announced with much hype by those two agencies, which are part of the witch hunt, but then suddenly it was forgotten.
The reason is that it makes clear that much of what is alleged is nonsense. For instance, the figure now cited as to possible civilian deaths, shamefully also by individuals asked by the Secretary General to advise him on accountability issues, is 40,000, used also by Ms Harrison. This sort of inflation began with the Times of London which spoke only of 20,000, and gave three different sets of reasons for this, the first two of which I was able conclusively to demolish. The final reason given was that the claim was based on satellite imagery of war graves.
The AAAS however notes that 'In all three gravesites reviewed, a total of 1,346 likely graves are estimated to be in the imagery by May 24, 2009. The majority of the graves were present by May 6, with little change after that except in the southernmost graveyard. The southernmost site grew an estimated 28% between May 6 and May 10, and grew another 20% between May 10 and May 24'. Incidentally the report also notes that it was what were reported as LTTE gravesites that showed increase, whereas in the 'burial ground for civilians', 'In total, 44 burials were identified at this site on May 6, with no changes observed between May 6, May 10, and May 24'.
There are several such details, which Amnesty and Human Rights Watch have ignored. For instance, whereas Ms Harrison declares that 'the Sri Lankan military indiscriminately shelled and bombed hundreds of thousands of civilians trapped in a small rebel enclave in the north of the island', AAAS notes with regard to one source of this canard that 'These roofless buildings were initially interpreted as possible evidence of shelling or burning. However, on-the-ground photos taken immediately after the conflict instead indicate widespread removal of rooftops, which were composed of sheet metal, for use in constructing shelters throughout the area.'
A week or so ago, I wrote what I thought would be an entertaining but also instructive article about the way efforts were being made to resuscitate the terrorist Tiger movement. I used the Harry Potter stories to make my point, given the similarity on the one hand between the death of the LTTE leader in Sri Lanka and the death of the villainous Lord Voldemort, on the other between the existence of LTTE operatives abroad and the devotion of the Death Eaters to Voldemort.
In both cases the point was that those who remained wanted to resurrect terror. Some of those who helped to bring Lord Voldemort back to life were devoted adherents of his cult, others began by playing with fire and were then consumed. There were also those who were basically resentful of anything different from themselves, including those jealous of Harry Potter's heroic status in having been the instrument of Voldemort's undoing, and in therefore opposing the forces of good they played right into Voldemort's hands.
The comparison was helped by J K Rowling's brilliant conceit of having Voldemort divide his soul up into seven parts, which all had to be destroyed before the world was safe from him. This had obvious similarities to the enormous skill of the Tigers in setting up wings all over the world. But even more interesting to me was the human angle, the way in which vanity and single-mindedness could lead people with no essential commitment to terror to end up fulfilling an evil agenda. Read the rest of this entry »