You are currently browsing the tag archive for the 'FORUT' tag.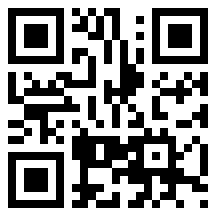 While going through the schedule of projects implemented by Non-Governmental Organizations in the north, in terms of the task I was given of coordinating assistance to make it more effective, I found a number of different projects to establish Children's Clubs, with a sum of Rs 1000 granted for each Club. I was surprised by this, and even more surprised when I found that the Divisional Secretaries concerned had no idea about these allocations.
However, following a helpful report I received from the Divisional Secretary of the Vavuniya Town Division, I asked others too for records of Children's Clubs in their areas, and found that a number had been set up. I also found errorneous my initial assumption that the projects were not very coherent, and could not serve any great purpose. I had asked Save the Children, which had been instrumental in developing one Project to establish Children's Clubs, for details, and received a very clear exposition of the initiative. While clearly there needed to be better liaison with the Divisional Secretaries, this had in fact been envisaged in the Project, as was clear in the note Save the Children submitted on the subject, making clear how important the concept was.
Most of what follows is taken from that note, which Save the Children, which had been the international NGO Representative on the Civil Society Partners for Reconciliation that has been meeting in my office over the last year, kindly supplied at my request. It was entitled Children as Agents for Change which indicates the importance of providing space for children to enjoy themselves whilst also learning to take on responsibilities and care for their own lives.
Responses to questions from IRIN, the news agency funded by the UN Office of the Coordinator for Humanitarian Assistance.
1. As a government official, how do you view the report and what is your response?
I no longer have any executive responsibilities, so cannot speak for the government, but as a former government official, who headed the Peace Secretariat during the conflict period, I feel that much has been omitted. As with the Darusman report, there seems to have been reliance on allegations that have not been substantiated, and inadequate attention has been paid to facts that can be established.
2. Were there any parts you felt specifically strongly about? If so, which ones?
 I have only gone through the main part of the Report, but amongst omissions there are –
a)    Failure to record that government initially wanted WFP and UNHCR to stay on in the Wanni, along with the ICRC, when it asked other agencies to leave. Some Non-Governmental agencies had allowed the LTTE to use their vehicles for military purposes, and at least one worker declared that he thought he should be fighting for the LTTE, so you can see why government could not allow such people to continue en masse. There was also the suspicious case of an attack on a FORUT vehicle, which suggested some connivance, and clearly it was best to ensure that no casualties occurred. However the agencies that provided the most needed assistance were specifically asked to stay.
b)   The record of damage to Kilinochchi is minimal, including after the UN agencies left. As head of the Peace Secretariat, I would check each day on any allegations of abuse, and ask for explanations, and the records I have (in Colombo, but I will go over them again if you wish) indicate minimal harm to civilians. There were I think over 400 air attacks, for instance, until Kilinochchi fell, and in fewer than 30 were there even allegations of civilian deaths, and in over 20 of these the numbers were one or two. It is a pity that similar concern is not shown by the UN, or those who now criticize the UN about Sri Lanka, about civilian deaths in drone strikes and other attacks that seem to violate norms of conduct with complete impunity.
I received last week the quarterly report of Diaspora Lanka, an organization that works in Mannar through personnel and funding from Australia to implement projects in collaboration with local institutions and people. This is a model that should be encouraged, for it has a limited focus which allows for deeper relationships and greater accountability.
It works in several areas, including Urban Planning, which is a healthy innovation in a context in which planning is limited and rarely participatory. The Report notes that, amongst the next steps envisaged, is the establishment of a working relationship between the Urban Council Mannar and the Urban Development Authority and the National Physical Planning Department. This seems an excellent idea, and I hope that the UDA gets involved actively, since this
would be a healthy corrective to the claim that it functions without close liaison with the people.
It is clear from what we see around us that the UDA is doing a great job of restoring order to at least some cities, but for sustainability it is important to involve the people in projects. Given what seems careful initial planning by the Mannar Council, with due attention to environmental issues, they would be good partners for the UDA.
The link Wikileaks has established between the Norwegian NGO FORUT and Solidar, the umbrella organization of European NGOs that benefited from so much funding in Sri Lanka in the period before the LTTE's military wing was destroyed, prompted further research which has proved most enlightening. To be precise I should note that the link brought to our notice was between the erstwhile heads of those two organizations in Sri Lanka, but the continuation of their campaign against this country suggests that the congruence of their attitudes while they were here was not entirely accidental.
I venture to suggest now that there was even more to their plotting. In August 2008 there was a claymore explosion that damaged a car belonging to an NGO working in the Vanni, and injured its driver. This was used to criticize the Sri Lankan government and what was alleged were its Deep Penetration Units, but at the time I wrote that we needed to look at the incident in the light of the use being made of it at the time.
I noted that, 'several NGOs, most of them international ones, are functioning in the Wanni, along with UN agencies. Most of them work primarily through local staff, whom they acknowledge are under tremendous pressure from the LTTE. This is one reason why they want more foreign staff there, though as it turns out such staff seem even more ineffective in dealing with the LTTE. Thus, while it was argued that the takeover of NPA vehicles was due to the absence of foreign staff, it turned out that foreign staff had been present, and had signally failed to inform anyone in authority, until the cat was out of the bag anyway, that the vehicles, 38 of them, had been taken over.'
Recent reports have dwelt on a Wikileaks revelation about a meeting the US ambassador in Norway had with NGO representatives. This occurred on August 24th 2009 'to discuss the recent conflict in Sri Lanka, specifically in relation to a Congressional reporting requirement in recent supplemental funding legislation.'
The salient meeting on that day was with Ranveig Tveitnes former country director for Forut. I recall her as a particularly silly young woman, who had claimed, when told that NGOs had spent millions on what was termed capacity building to no purpose, that they had succeeded in teaching Sri Lankans to boil water before drinking it. Harsha Nawaratne, the Head of  Sewalanka, said he pointed out that he had known about the need for this long before NGOs descended on Sri Lanka.
Tveitnes however turned out to be vicious as well, and fell out with her local staff. This led to her being 'expelled from Sri Lanka without an explanation' according to Wikileaks. I am told that in fact she had to leave because her visa was not renewed but, given her performance in the short time she was here, that was not entirely surprising. She continued however to fulfil the aim with which it seemed she had originally come to Sri Lanka, in that she told the American ambassador 'that Forut, and a number of other international NGOs, had local staff on the ground with satellite phones who were able to provide brief but consistent text message situation reports. Tveitnes also would text specific questions to her contact and receive responses.' Read the rest of this entry »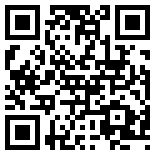 Perhaps the least insidious of the agencies which worked in Sri Lanka to substitute itself for National Sovereignty was OCHA, the Office for the Coordination of Humanitarian Assistance. This has been functioning in the country for just a few years now, having come in I believe after the tsunami, but it had soon converted itself into a central clearing house for much of the humanitarian assistance the country received.
 It did this through a mechanism termed the Common Humanitarian Action Plan, a phenomenon I first came across a couple of years ago, when I took over as Secretary to the Ministry of Disaster Management and Human Rights. The CHAP was supposed to be coordinated by our Ministry, but it turned out that we were largely ignored in its formulation. The procedure that had been followed previously was that OCHA held what it termed consultations with local stakeholders, presented us with a draft, and asked for our approval within a ludicrously short time.
As Head of the Peace Secretariat I had received some information about projects under the plan, but I found that nothing was forthcoming when I asked for further details. Some international organizations for instance, which seemed to have given rather a lot of money to strange entities in the North, claimed that these were recognized agencies, but these claims could not be substantiated. Of course our own mechanisms were shaky, with no clear procedures laid down about how local organizations should be registered and monitored, but it was sad to find out that OCHA was equally if not more incompetent about keeping records.