You are currently browsing the tag archive for the 'Foreign Relations' tag.
In the last few weeks I have looked at the way in which several of the pledges regarding reforms in the President's manifesto were forgotten or subverted by those to whom he entrusted the Reform process. In addition there are some fields in which reforms have been carried through, but in such a hamfisted fashion that the previous situation seems to shine by comparison.
One area in which this has happened is that of Foreign Relations. The shorter manifesto declared that 'A respected Foreign Service free of political interference will be re-established'. This was fleshed out in the longer version, with the following being the first four Action Points –
 The country's foreign policy will be formulated to reflect the government's national perspectives.
 Within hundred days all political appointments and appointment of relatives attached to the Foreign Service will be annulled and the entire Foreign Service will be reorganised using professional officials and personnel who have obtained professional qualifications. Our foreign service will be transformed into one with the best learned, erudite, efficient personnel who are committed to the country and who hold patriotic views.
 Cordial relations will be strengthened with India, China, Pakistan and Japan, the principal countries of Asia, while improving friendly relations with emerging Asian nations such as Thailand, Indonesia, and Korea without differences.
Our Indian policy will take into due consideration the diversity of India.
In the last couple of weeks we have seen what seems total rejection of the ideals of Good Governance through which this government came to office. I shall look today at the performance of the Ministry of Foreign Affairs, having spent time previously on another vital Ministry, that of Finance. But I should note that with regard to many others – with a few honourable exceptions of course – there seems little activity, so that it is not just principles of Good Governance that are being breached, but the very idea of Governance.
I regret very much that Karu Jayasuriya has done nothing thus far with regard to the important task allotted to him with regard to Governance. I appreciate the fact that, given relations between him and Ranil he feels diffident, but that should not stop him taking initiatives in areas that will win him universal commendation. He could for instance easily stop the excessive perks that politicians enjoy, in particular the opportunities to abuse Ministry funds provided by the constitution of Ministerial private offices.
In my former Ministry for instance, now a Cabinet portfolio with a Deputy too, the perks of office continue unabated. My former staff, whose use of the vehicles to which they were entitled I restricted, have told me how many vehicles the Ministers, or rather their private staff, use between them. Meanwhile the two Ministers together are less in office than I was, and there is little progress in the University sector, with the imbroglio over the latest and the previous Advanced Levels continuing in the Courts. And though the new Cabinet Minister finally looked at the Act we had drafted, he like many others seems to think that there is no point in any action since an election is imminent.
One area in which a government must ensure continuity is with regard to foreign relations. I do not mean by this that a new government must follow the policies of its predecessors. But it must understand them, and ensure that changes are made systematically, and without destroying anything that has been built up.
I wondered about the assertion in the manifesto that 'Within hundred days all political appointments and appointments of relatives to the Foreign Service will be annulled and the entire Foreign Service will be reorganized using professional officials and personnel who have obtained professional qualifications'. But that last clause made me think that the annulling of what were termed political appointments would be, not in terms of a catch all phrase, but on a rational basis that understood the need for professionals with suitable qualifications and objectively justifiable capacity.
That is why I wrote at the time that 'Whilst there are good reasons sometimes for appointment of non-career individuals to Head of Mission posts, all other posts should be reserved for members of the Diplomatic Service.' Though there are several obvious cases of inappropriate appointments to Head of Mission posts, what was infinitely worse was the manner in which individuals, related to opposition as well as government MPs, were sent to undertake vital responsibilities for which they were not trained at all. Outsiders of proven capacity are appointed by all countries to head Missions, and this has always been the case in Sri Lanka. It was the Jayewardene government that made several inappropriate appointments to junior positions, and this destructive practice was implemented in spades as it were by the last government. Read the rest of this entry »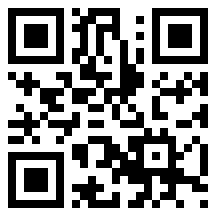 The meeting in Sri Lanka in November 2013 of the Commonwealth Heads of Government provides a great opportunity for our government. This can be summed up in one word, Engagement, which Sri Lanka has not been very good at over the last few years.
The principles of engagement, which we need to understand, are very simple. First, we need to listen carefully to what others say. Second, we need to put our own perspectives and practices clearly and systematically. Thirdly, we need to search for common ground between us and our interlocutors, and work towards strengthening those commonalities and developing understanding of how mutual appreciation could be strengthened. Fourthly we need to work out where there are differences, and point out where these are because of inadequate understanding of our situation. Finally, where there are differences based on perspectives, we need to explain our own position clearly, and indicate why changes on our part would not be beneficial to the Sri Lankan people. However – and this is a vital caveat to this last aspect – we must try to understand different positions, and listen to arguments supporting them, and if necessary adjust our own positions if those arguments are clear and convincing.
About each of these, there have been great difficulties in recent years. We do not listen carefully, and we tend to put everyone who criticizes us in the same basket. We then play to local galleries by criticizing them and, since the sincere are generally nicer than those who have a subtle agenda, we are more critical of the decent. This has made us lose credibility amongst those who, even if they have different approaches in some respects, are basically our good friends. The manner in which India is often treated in our media, and even by some in authority, is a shocking example of this absurdity. Read the rest of this entry »