You are currently browsing the tag archive for the 'FLICT' tag.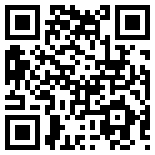 In a pamphlet on 'The Parliamentary System of Government' that was published during the Second World War, the British academic Sir Ernest Barker wrote that 'One of the great principles which the genius of France has contributed to civilization is the principle of national sovereignty'. The last few years have taught us much about this principle, and the need to be perpetually vigilant about those who seek to erode it.
In this regard I had assumed during the last couple of years that I would someday write an account of the manner in which Sri Lanka managed to maintain both its sovereignty and its unity, against all odds as it now seems. I had thought there was plenty of time to do this but, given the recent pronouncements of the Secretary General of the United Nations, who seems to feel that, provided he is talking only about his own personal predilections, he does not need to abide strictly by the UN Charter, it may be useful now to run through the various threats we have recently overcome. We need to be aware that these threats may continue in the short term, and it would help to be aware of the various directions from which efforts to control us may arise.
There are in essence five sources of threats to our sovereignty, apart of course from the major threat from terrorism. Sadly the rump of the terrorist forces will do their best in the next few months to rouse those sources, so we need to bring into the public domain the ways in which they have operated. Read the rest of this entry »