You are currently browsing the tag archive for the 'Finance' tag.
The present government has made a complete hash of the Cabinet. Whereas we talked in terms of a Cabinet based on rational principles, we seem to have adopted the rag-bag approach instead, with ludicrous combinations such as Home Affairs and Fisheries (whereas District and Divisional Secretariats should obviously have been part of Public Administration) or Minister of Policy Planning, Economic Affairs, Child Youth and Cultural Affairs.
This is ridiculous, but it is inevitable when Cabinets are formed with priority given to keeping people happy, or by those with inflated beliefs in the capacity of some individuals. What a country needs rather is a clear vision of what government needs to do, and how this can be done most effectively. The Cabinet should be based on the needs of the people, not the needs or egos or even simply the seniority of particular politicians.
I therefore present here the Second Chapter of 'Political Principles and their Practice in Sri Lanka', which scrutinizes what government should do, and why.
In many countries, especially those like Sri Lanka which were under British colonial rule, there is a belief that the powers of government are unlimited and so are its duties. This may be because, under the colonial system, absolute power belonged to a foreign state which did not have any responsibilities towards those whom it governed. Colonialism could not conceive that the people are above the government, and that the functions of government should be limited to those the people want or need.
The state centred view of government was reinforced in modern times by communist goverments. Communist systems emerged in the twentieth century as the main opponents of capitalist systems. Communism and capitalism originally referred to economic ideas rather than political systems. However, communism developed into a political system that gave absolute power to the government. This was perhaps because it emerged in states where absolute monarchies had prevailed previously. Karl Marx, who initially developed communism as a social and economic theory, had believed that the state would eventually wither away. But communist governments, which emerged first in feudal and agricultural societies, merely reinforced the old model that gave absolute power to the government. Read the rest of this entry »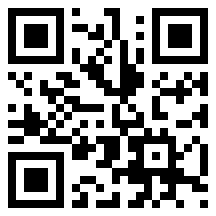 In addition to discussion of the role of oversight committees of Parliament in reducing corruption, two other important issues were raised at the Transparency International consultation with Parliamentarians, where structural reforms are required if corruption is to be reduced. One is an area in which the system we have increases the temptation, or perhaps even the need, to be corrupt.
This is our current electoral system, where those seeking election to Parliament, and indeed to any political body, have to campaign over a vast area, and combat members of their own party as well as the opposition. The obvious solution is to change the electoral system, but another method proposed was to have strict caps on election expenses, with funds provided by the state. I am not sure this will work, given the many ways in which money can be spent with no direct connection to the candidate, which indeed might increase corruption. But I was happy that the issue had been considered, and some sort of remedy thought essential.
The other structural problem we have is the vast size of the Cabinet. There may be no direct link between the plethora of Ministerial positions and corruption, but it certainly makes financial controls more difficult. In addition to the natural desire of any Minister to make a mark, which requires spending money, the number of Ministers means that Parliament cannot properly exercise financial controls over the Executive, since it is holders of Executive office who dominate Parliament and all its committees. Read the rest of this entry »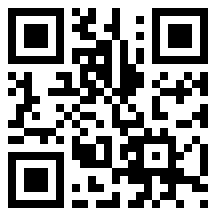 Following the discussion organized by Transparency International on the role of Parliament in reducing corruption, I thought that perhaps there was more I could and should do to strengthen this role. I had been complacent about the fact that I seemed to be the only one writing about the need for action, and urging the Speaker to reconvene the Committee on Standing Orders, to go ahead with the reforms that had been initiated way back in 2010. In this context I was pleased that the Chief Oppositon Whip, who represented the UNP on the Committee, agreed that he should have done more about this, and also that Eran Wickramaratne, who can be relied upon to pursue reforms without partisanship, asked to see the Standing Orders and what had been agreed on already.
But I realized then that I too had been at fault in relying on the Speaker to move, when he has so much else to do. I therefore checked the Standing Orders again, and found that any individual could give a notice of motion for the amendment of the Standing Orders' and that such a motion 'when proposed and seconded shall stand referred without any question being proposed thereon to the Committee on Standing Orders' which meant that that Committee would have to be convened.
I have therefore given notice of such a motion, suggesting changes to several areas in the Standing Orders, including the questions procedure and the manner in which impeachment procedures should be carried out. It may be remembered that it has been universally agreed, on several occasions, that the Standing Orders with regard to impeachment are inadequate, and various commitments have been made about amending them. However, despite the controversy over the recent impeachment of the Chief Justice, which illustrated practically what had previously been seen in the abstract, the matter has been forgotten.
My father is 91 years old, but he still has a very clear mind. I was therefore surprised when he suddenly informed me, after lunch I think it was, soon after the Prime Minister returned to Sri Lanka, that it was time Mahinda appointed that young man from Kandy as Prime Minister.
Though he is fond of the Prime Minister, given their long acquaintance, I could understand his view, given his understanding of constitutional proprieties that we need a Prime Minister who can actively contribute to political life. While the appointment in 2010 was a tribute to long service, it is clearly time, given the difficulties the government faces, which I gather have been brought to my father's attention, that there should be an active Prime Minister.
For a minute however I thought he had lost the plot, since I could not think of any young man from Kandy who was fit to be made Prime Minister. But when he said he was talking of that Civil Servant, I realized that, at his age, Sarath Amunugama still seemed young.
But I realized too then that my father actually followed politics with more perspicacity than most, and had understood the significance of the recent appointment of Sarath Amunugama to be Deputy Minister of Finance, something that had passed me and other political commentators by.