You are currently browsing the tag archive for the 'federalism' tag.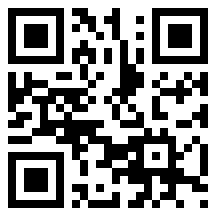 I was quite flattered recently when I was told by a former public servant, for whom I had the greatest regard, that I was probably the first politician since S W R D Bandaranaike to be so interested in Local Government. I am not sure that this is quite correct, not only because I am not really a politician, but also because I think President Premadasa did a lot of work in this field. But nevertheless it set me thinking on why the subject has not had the attention it deserves.
This is sad because other countries have moved forward significantly in this sphere. Indeed some of the hot air now being blown about with regard to India and its role in our introduction of the 13th Amendment would I think be dissipated if we looked at what India has actually done, since that Amendment was introduced, to bring government closer to the people.
The 13th Amendment came about quite simply because centralized government had been too distant from the people. While this was obviously the case with regard to the needs of minority communities, which also suffered because of exclusivist language policies, we should also remember that rural majority communities also suffered because of a majoritarianism that did not take the concerns of the marginalized into account. Hence indeed the two Southern youth insurrections.
Text of a Presentation by Prof Rajiva Wijesinha, MP
At the Conference on the
Changing Scenario in South Asia: Leveraging Economic Growth for Collective Prosperity
Held at the Centre for Rural and Industrial Development, Chandigarh
March 30th-31st 2013
I am grateful to the organizers of this Conference for this timely initiative to discuss leveraging economic growth to promote collective prosperity. As the concept note indicates, the discussion is intended to go beyond economic growth and, as befits a Centre for Research in Rural and Industrial Development, it is concerned as much with changing mindsets as with promoting prosperity.
This paper then will look at Security and Ethnic Issues in Sri Lanka in the context of both internal and regional cooperation. In terms of the sub-text of the Conference, the changing scenario in South Asia, I will look particularly at enhancing relations with India in the context of current concerns. I fear that there are a number of forces striving to drive India and Sri Lanka apart and, given the close cooperation we have enjoyed in recent years, and the support we received from India to deal with a grave terrorist threat, we must do our best to overcome these. I trust that, despite recent events in Geneva, decision makers in India feel the same.
The greatest threat to security in the region is internal dissatisfaction which can be used for political purposes by national and international players aiming at destabilization. Whilst usually the reasons for dissatisfaction are economic, they are exacerbated by perceptions of discrimination based on class and caste and ethnicity.
This last is of crucial importance in Sri Lanka, understandably so given policies that seemed to militate against minorities. Unfortunately agitation has now gone beyond practical issues and has led to emotional dogmas that threaten security. Such threats can also affect India, given the current practice internationally of encouraging small national units that are more easily managed for economic as well as strategic purposes.
It is essential then for us, throughout South Asia, to ensure that separatism receives neither encouragement nor excuse. I should add that we also need now to be conscious of the danger presented by what is termed autonomy too. Changes in the world scene have made that a very different kettle of fish now from what it used to be. In the old days indeed, those of us who believed that majoritarian policies in Sri Lanka had led to very understandable grievances amongst Tamils felt that regional autonomy was a solution. We argued that even Federalism was preferable to a highly centralized state that had no mechanisms to look at and overcome local problems. Read the rest of this entry »