You are currently browsing the tag archive for the 'extra-curricular activities' tag.
The last few years have seen vast sums of money expended on schools, but this has been mainly in the area of construction. There has been little concern with improving the actual quality of education. The impression created is that the work done is seen largely as a means to an end not actually connected with education. Leaving aside the large profit margins available when construction becomes an end in itself, there is also a political agenda. This is obvious from the large number of computer laboratories, for instance, that remain unopened, waiting for a politician's convenience to claim that this is his gift to the people.
The perversity that dominates educational policy was in fact asserted by the Minister of Education who claimed, when I asked about the failure to commission these laboratories, that the people should know who had gifted them the facilities. I pointed out that these were not gifts from
politicians since the money to construct them was the money of the people. The Minister granted I had a point, and said he would move on the matter, but the movement was mainly in Uva, where the President dashed about the place opening facilities which had remained closed until the election. I found this out when I followed up with an inquiry, for statistics from all Provinces. Only the North Central Province has thus far responded – there are 75 schools there where the computer labs have been built, but remain unopened. Doubtless there and elsewhere there will be a flurry of activity before the Presidential election.
Underlying this absurdity is the failure to establish the point that education belongs to the people. The most important stakeholders are children and their parents, and we need to develop systems to ensure that parents can monitor what is going on in the schools their children attend. Ensuring a good service cannot be left to the service provider, which is why government must ensure that the beneficiaries also are able to assess the quality of the service they receive. Read the rest of this entry »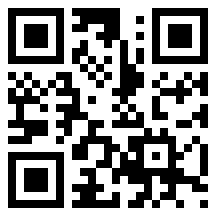 I wrote some weeks back about some welcome proposals for Reform decided on at the Parliament Advisory Committee on Education. I will now look at some other proposals that are also welcome, though I have written as follows to suggest they should be fleshed out in an imaginative fashion to ensure effectiveness.
a. 1.2.9 & 7.8 – The Principal is the backbone of the school, and should be empowered to decide on expenditure. Strengthening Principals and allowing them to run the school without constant reference to Education Offices is vital. However this should be accompanied by clear guidelines as to administration and accountability. Appointing an Administrative Secretary (4.2.4) to each school is an excellent idea, but there should be very clear job descriptions, and performance contracts for both the Principal and the Secretary. A strong School Development Society should be established, but with strict provisions against financial involvements, with heavy penalties to prevent contractual connections. Accountability should also be increased through reports to Grama Niladhari headed committees and through these to the Women and Children's Units of Divisional Secretariats.
b. 1.2.15 – Private sector participation in education is desirable, with appropriate quality controls. This should be encouraged at all levels, including the training of teachers. The opportunity to teach in state schools should be subject to certification through state evaluation, but private and non-profit agencies should be encouraged to set up teacher training institutes, in particular for Science and Mathematics and Languages, and for English medium teaching.
Read the rest of this entry »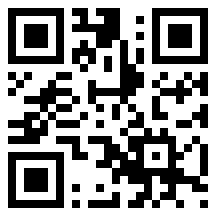 The Secretary to Parliamentary Consultative Committees sent me earlier this month the latest Report of the Special Consultative Committee on Education, asking for observations. This had happened previously, with the previous version of the Report, but they forgot to write to me. I did respond hastily, when I got that Report, only to find that I was the only Parliamentarian to have done so. However, since other Parliamentarians told me they had not got the Report at all, I am not sure that I can fault my colleagues.
Be that as it may, I thought I should this time write comprehensively, welcoming the many positive suggestions in the Report, and noting other areas where further reforms are desirable. I will begin here with the first schedule to my reply, which looks at areas in which the Report suggests excellent measures which should be implemented as soon as possible. They represent a consensus of all Parliamentarians, so there is no reason for diffidence or lethargy
I hope therefore that all those interested in education and the need to provide better services to our children will take up these proposals and urge swift action. I should note, since I am sure many will be concerned with other areas that are equally important, that the Report covers much ground, and they will find that other areas are also addressed. The classic vice of belittling some benefits that seem less important should be avoided, though there is every reason also to request action with regard to benefits that seem more important.
Read the rest of this entry »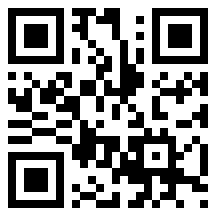 One of the main problems faced by officials involved in the care of children is the lack of precise structures with aims and reporting mechanisms. The task of the NCPA and the Probation Department, whether they are combined or simply work together coherently, involves several dimensions. They must deal with the real needs of children and families instead of being governed by archaic concepts of control. They must understand their responsibility for policy, and ensuring accountability, without dissipating energies on service delivery, which should be left to local officials.
For this purpose they must ensure structured linkages, with other central ministries as well as provincial bodies, and promote multi-disciplinary networking, This requires strong community representation and linkages, withe staff employed on the basis of appropriate skills, with mechanisms for constant training.
The other institution within the Ministry of Child Development is the Children's Secretariat. Currently this concentrates on children under 5, but its responsibilities should be extended to cover all children. Though other government agencies will provide education and health etc, the Secretariat should promote children's rights in the fullest sense, and ensure holistic development. Its officials should liaise with officials at Divisional level to monitor progress and satisfactory delivery of services, and conformity to national standards. They must liaise with officials of the Ministries of Health and Education to develop guidelines for action and appropriate areas for intervention.
Read the rest of this entry »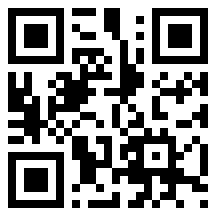 A friend from England who was visiting recently was surprised when someone of the same age, with a son doing O/Levels, just as her daughter is, was not deeply concerned about what the youngster would do next. I thought her concern excessive, until it struck me that Sri Lankans living in Colombo are as concerned as she is about the educational prospects of their children. It is the rural folk who think less about the matter.
Obviously this is not because they are less concerned about what their children will do. Rather, it is because there is no point in thinking. In the vast majority of rural areas, there are simply no alternatives for the children. They have to go through the school system for what it is worth, many of them without opportunity to do well in Maths or Science, so that they would have options as to careers.
So they strive desperately to do well in their O/Levels, with the sole aim of going through to the next step on the ladder, which is A/Levels. Here life is even more competitive, and they strive even harder, with hours spent travelling to and from tuition classes where such are available (and sometimes whole days over the weekend spent in those classes) to qualify for university.
Read the rest of this entry »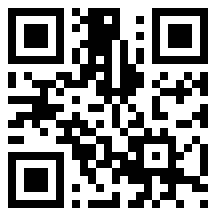 In the few weeks he has been in office, the new Secretary to the Ministry of Child Development and Women's Empowerment has shown himself as concerned as his predecessor to promote the rights as well as the interests of those entrusted to the care of his Ministry. He is also concerned with the wider dimensions of his responsibilities, as was seen when he decided to institute a campaign to ensure Sufficient Leisure for Children.
This was based on a focus area in the National Human Rights Action Plan which we had not concentrated on in discussions of the Task Force, concentrating instead on what seemed more vital issues such as the prevention of abuse. But the Secretary is of course quite right to look at all aspects, and in particular to worry about the 'holistic development of children' which is now adversely affected because of educational overload.
I am not certain however about one point in the directive he sent to senior officials of the Ministry to prepare 'an enabling environment for children to enjoy leisure'. Amongst areas in which he sees overload are extra-curricular activities. My recent investigation during Divisional Secretariat Reconciliation Committee meetings of what goes on in schools in the regions suggests however that the real problem is the lack of extra-curricular activities.