You are currently browsing the tag archive for the 'EU' tag.
A couple of years back one of the more thoughtful of our career Foreign Ministry officials tried to put together a book on Sri Lanka's international relations. This was an excellent idea in a context in which we do not reflect or conceptualize when dealing with other countries.
However it turned out that hardly any Foreign Ministry officials were willing or able to write for such a volume. Still, with much input from academics, the manuscript was finalized. But then the Minister decided that it needed to be rechecked, and handed it over to his underlings at the Kadirgamar Institute of International Relations and Strategic Studies, where it has lain forgotten since.
Recently I retrieved from my archives the two pieces I was asked to write, and am republishing them here –
Sri Lanka needs to be aware of both facts and principles in dealing with Post Conflict Reconstruction. The facts are simple, and we must recognize that the world at large is aware of them. First, we need aid and assistance for reconstruction. Second, that assistance will be more readily forthcoming if we make significant progress towards reconciliation. Third, reconciliation will be judged in terms not only of what government says, but also the responses of the Tamil community.
These three facts are I think readily recognized by government, and there is no essential difficulty about working in accordance with them. There is however a fourth fact that we need to bear in mind, which is that some elements in the international community believe that the attitude of the diaspora is the most significant element in assessing Tamil responses. This is potentially an upsetting factor, and we have to make sure we deal with it convincingly. Similar to this is a fifth factor, that assessments made in Colombo are often used by salient elements in the international community to judge what is happening with regard to reconciliation and the responses to this of the Tamil community at large. Again, this is a factor that government must take into account.
In one sense this should not be too difficult. A similar situation obtained even with regard to the conflict. We needed assistance to deal with the threat of terror, and in obtaining this we had to make it quite clear that we looked to a military solution only for military matters, ie the secessionist military activities of the LTTE. The solution to the problems of the Tamil community had to be found through negotiation as well as sympathetic understanding. We were also able to show that the Tamil community in the affected areas was not indissolubly tied to the Tigers, inasmuch as once liberated they participated actively in elections in the East, and they took the opportunity in the North (as they had done in the East, in a military campaign that saw no civilian casualties except in a single incident which the LTTE precipitated) to escape from the LTTE as soon as we were able to provide such an opportunity. The simple fact that many of the younger cadres disobeyed orders about firing on civilians, and came over willingly, makes clear the positive response of the affected Tamils.
1. Why was Sri Lanka unable to defeat the resolution brought against it at the UN Human Rights Council (HRC) last Thursday? Was it because India turned against Sri Lanka due to domestic compulsions or were there other factors at play?
The Indian decision to vote against us, and also to indicate early that this might happen, was crucial, but I think we were facing an uphill battle anyway, given the pressures the UN and the EU together were bringing on other countries. We could have done more earlier on to work with those countries on other issues, to strengthen relations.
The Tamil National Alliance (TNA) views the resolution as the first step in the pursuit of justice and accountability; and Amnesty International (AI) says that it represents a positive step forward for Sri Lanka and an opportunity to end "long-standing immunity for human rights violations." Your reaction?
I think it could be used as an opportunity if we realize that we have to do better both on making clear what we are already doing with regard to the reconciliation process, which is not simply about accountability in terms of retribution as some elements are suggesting; and also on moving more quickly on all elements of the Reconciliation process, as laid out in the LLRC as well as in our draft Reconciliation Policy, which refers to restoration and empowerment as well as restitution.
There is criticism that the Sri Lankan delegation, despite its strength in numbers, was not adequately prepared for the 19th session. Do you agree?
I think the people who went did their best, but I think they too realized that preparation has to begin much earlier, and be based on a coherent long term policy, that takes into consideration their concerns too, which was how Dayan Jayatilleka did so well in 2009. The policy we must work towards now should include restoring the mutual confidence we had with India a couple of years back, and also strengthening our ties with members of the Non-Aligned Movement.
Now that the resolution has been adopted, what are its practical implications?
Since, unusually for the UN system, a country specific resolution that goes into the past has been passed, we need to make sure first that it is not used for unwarranted and disruptive interference, and secondly that it is not used as an excuse for a harsher resolution in the future, that would excuse more active interference. Read the rest of this entry »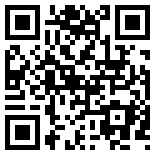 The revelation by the Darusman Panel that the UN had networks of observers in 'LTTE-controlled areas' has not received the attention it requires. The propriety of the UN setting this up needs to be questioned, inasmuch as it indicates what seems to be a parallel source of authority without reference to the government of the country.
The extract that refers to this network also records how it was formed: 'An internal "Crisis Operations Group" was formed to collect reliable information regarding civilian casualties and other humanitarian concerns. In order to calculate a total casualty figure, the Group took figures from RDHS as the baseline, using reports from national staff of the United Nations and NGOs, inside the Vanni, the ICRC, religious authorities and other sources to cross-check and verify the baseline. The methodology was quite conservative: if an incident could not be verified by three sources or could have been double-counted, it was dismissed. Figures emanating from sources that could be perceived as biased, such as Tamil Net, were dismissed, as were Government sources outside the Vanni'.
The sweeping manner in which Government sources outside the Vanni are put on par with Tamil Net requires consideration in a context in which the UN is supposed to be working together with Government. Unfortunately this type of loose talk was encouraged by a lack of precision of the part of various agencies in Government. I have written enough about the battle I had almost single handed to ensure accountability to Government, only to be criticized for this even by people in government who thought I was upsetting good helpmates of Sri Lanka. So here I will only point out the effrontery of the European Union which had prepared 'Modes of Operation for Aid Agencies' which asserted that such agencies held the balance between Government and the LTTE. I got rid of this nonsense the week after I took over as Secretary, after which the Europeans lost interest in the Modes of Operation.