You are currently browsing the tag archive for the 'Eran Wickramaratne' tag.
The incident he faced as State Minister of Higher Education regarding the removal of the UGC Head and Faizer Mustapha's resignation as State Minister of Aviation will not negatively impact the 100-day program but is a wakeup call for the whole alliance to realise that it needs to be more serious, says Prof. Rajiva Wijesinha.
In a wide-ranging interview with the Daily FT, he also noted that the alliance gave a specific deadline to the people and there were very important pledges that it had done nothing about. "People are expecting us to fulfil these within the mentioned deadlines. We are here to respond to people and we must do so quickly," he added.
However, Wijesinha emphasised that the pledge of abolishing the executive presidency shouldn't be fulfilled since it was something that required a lot of consideration and it was important to ensure that what was put in its place would be acceptable to the people at large.
Following are excerpts:
Q: What is the conflict between you and Higher Education Minister Kabir Hashim?
A: Kabir took some action while I was away which I thought was totally inappropriate. I think Kabir should have consulted me. However, he has been very gracious about expressing the error involved. But the bottom line is that I know that this will go on.
If 'A' doesn't give the right answer, they go to 'B'. If one person is clearly in charge and then there is another person is also there, anyone who doesn't get a good answer from 'A' will go to 'B'. If technically 'A' is under 'B,' it is impossible for 'A' to actually carry out his work. I have told Kabir that this cannot go on like this. He too agreed and said that he would tell the Prime Minister to appoint me as a Cabinet minister. That would make a lot of sense and I hope that it will happen.
Q: Are you saying your action was not against the removal of the UGC Chairman but was purely based on error in protocol?
A: We are going to engage in what we call good governance. You must not do things that are contrary to every single principle of good governance. People ask me why I am defending the UGC Chairman. It is not a question of my defending her. It is a question of two fundamental principles of governance being breached.
The first is, very simply, Kabir should not have taken any decision affecting my work without telling me. The second fact is that, if they wanted to respond to allegations against the UGC Chairman, there should have been an investigation with due process. Rather interestingly Kabir told me there was lot of pressure from FUTA and that is why he went ahead with it. I told Kabir that he should not give into pressure. One of our biggest complaints against the UGC Chairman was that she had given into pressure. If we are going to do things simply because there is immense pressure from other parties, how are we any better than what we claim she was?
Q: But FUTA has been against the appointment of UGC Chairman and it was one of their conditions when supporting Maithripala Sirisena.
A: I know nothing about such a condition. Don't forget that I translated the manifesto and there was nothing of that sort there. In any case, if you are going to remove anyone, you need to do it through due process.
Let me give you an example; they now claim that I know what the allegations are. But no one has given me any of the allegations except one professor who wrote a long email to me in which he basically mentioned all kinds of negative things about the UGC Head, such as she is the worst person in the system and a strong supporter of President Rajapaksa. I wrote back asking to send me those allegations systematically because I cannot carry out an investigations based on an email with someone's own private grievances. He didn't come back to me. How can anyone expect me to carry out any investigations without a proper complaint?
Read the rest of this entry »
Recently I took part in a seminar on Rights and Development, arranged by the Law and Society Trust. That organization used to be bitterly critical of government, but under its new Director, Mala Liyanage, it seems to be trying to go back to the more balanced perspective of Neelan Tiruchelvam. He founded it, but after his death LST, like ICES, became tools of those opposed to the SLFP. I remember, while I was at the Peace Secretariat, having to upbraid the then Chair of LST, Raja Gunasekara, who had not known what was going on, and who after our correspondence agreed to look into the matter.
Certainly the more vicious attacks stopped after that, and it is a pity that, instead of adopting that sort of reasoned approach, government now deals with NGOs, as I told the President recently, because of worries about the hamfisted way of controlling (rather than monitoring) foreign funds, through incompetent people. But gratitude, as the case of the transfer to Australia of the last Head of the Secretariat shows, is stronger than public interest.
And unfortunately we have no institutional memory. Government ignored the report I did more than five years ago on NGOs, where I showed the interlocking directorates of a few, while also pointing out that the vast majority functioned positively. Sadly it is these last who feel threatened, while the others continue as before, except where, as with LST, a change of management leads to a more balanced approach. But I don't suppose my report can now be found anywhere.
Ironically, on the day of the seminar, I was told that the Presidential Secretariat was looking for the Peace Secretariat files, which I had told them way back in 2009 to look after carefully. In fact they did make an attempt to put things in order after the Darusman Report came out, but as usual, with no personnel in place who were able to understand the situation, that effort too seems to have come to naught.
Interestingly, it was Basil Rajapakse who told me not to try to persuade the President not to close down the Secretariat soon after the conflict ended. Since the President has told me later that closing it down was a great mistake, I was obviously wrong to think that Basil knew what he was doing. He seemed to get on well with Mahinda Samarasinghe, so I thought there would be some continuity there, but the Consultative Committee on Humanitarian Assistance was also got rid of, in his mad dash for full authority with regard to aid and development in the North. Read the rest of this entry »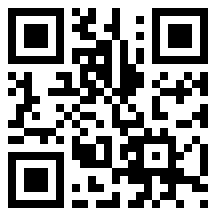 Following the discussion organized by Transparency International on the role of Parliament in reducing corruption, I thought that perhaps there was more I could and should do to strengthen this role. I had been complacent about the fact that I seemed to be the only one writing about the need for action, and urging the Speaker to reconvene the Committee on Standing Orders, to go ahead with the reforms that had been initiated way back in 2010. In this context I was pleased that the Chief Oppositon Whip, who represented the UNP on the Committee, agreed that he should have done more about this, and also that Eran Wickramaratne, who can be relied upon to pursue reforms without partisanship, asked to see the Standing Orders and what had been agreed on already.
But I realized then that I too had been at fault in relying on the Speaker to move, when he has so much else to do. I therefore checked the Standing Orders again, and found that any individual could give a notice of motion for the amendment of the Standing Orders' and that such a motion 'when proposed and seconded shall stand referred without any question being proposed thereon to the Committee on Standing Orders' which meant that that Committee would have to be convened.
I have therefore given notice of such a motion, suggesting changes to several areas in the Standing Orders, including the questions procedure and the manner in which impeachment procedures should be carried out. It may be remembered that it has been universally agreed, on several occasions, that the Standing Orders with regard to impeachment are inadequate, and various commitments have been made about amending them. However, despite the controversy over the recent impeachment of the Chief Justice, which illustrated practically what had previously been seen in the abstract, the matter has been forgotten.