You are currently browsing the tag archive for the 'English' tag.
By Rathindra Kuruwita
Prof. Rajiva Wijesinha who initially defected from the Rajapaksa regime along with President Maithripala Sirisena and later supported Mahinda Rajapaksa at the last general election said while he was 'glad' the change was made said the incumbent government too like the previous regime was making the mistake of doing 'too little too late' in terms of reconciliation.
Q. You are planning to publish a book on education, a collection of your old essays. Did you choose to publish the book at this time for a specific reason?
A. When I found myself without a formal occupation in August, I thought it was a good opportunity to reflect on the past and engage in some assessments. A publisher agreed to bring out three books, though two of them are in fact collections of articles. The most important of these, is on Reform, Rights and Good Governance, and it will be available at Godage's from the 22nd, when it will be launched by the Speaker and Sarath Amunugama.
There is another book on poetry, and also a new book, currently being serialized in Ceylon Today on The Rajapaksa Years: Triumph and Disaster. The first part of this, Success in War, will also come out later this year.
In collecting old writings, I remembered that I had thought of doing the same with my writings on education several years ago. I had prepared something earlier this year, soon after I ceased to be Minister of Higher Education, which put together a lot of ideas which built on my earlier experiences too. Given that the situation has got much worse than it was a decade back, I thought it desirable to publish the earlier essays. Read the rest of this entry »
In the last few articles in this series, before we know whether or not the Reforms this country needs will be taken forward or not, I will continue to look at the pledges in the President's manifesto which have been ignored. The most important had to do with structural and political reforms, and of these the Government only bothered about one, leaving half a dozen undone.
But there were also very practical measures, which are equally important if we are to develop as our people deserve. Way back in the seventies the Economist I think described us as the only underdeveloped country that was still under-developing, and in 2001, the then Australian ambassador said he had never known a country go backwards so quickly, as we had done, during the period he had been here. That was one reason that motivated me to vote for the UNP in the December Election, though the way the LTTE ran circles round the government that took over soon caused worry. Still, I think it was a good thing we had a change then, since I think it also put the SLFP, in its PA incarnation which then changed to UPFA, back on its toes.
Development, when he experienced it, came largely through construction, as with D. S. Senanayake and his dams, the Mahaweli in JR's time, and then the devotion to infrastructural development in rural areas under both Premadasa and Mahinda Rajapaksa. But while we must continue grateful to the last, both for bringing us security, and for his development programmes, in the last couple of years it became clear that not enough was being done with regard to Human Resource Development.
In this 8th Chapter of my book on this subject I look at how the majoritarian system of democracy we had in this country contributed to increasing resentment by those who felt shut out of the decision making process. This played out principally with regard to racial differences, where what seemed majoritarianism on the part of successive elected governments contributed to the movement for autonomy and then for secession. But we should also remember that there were deep resentments based on class differences that led to two violent youth insurrections in the seventies and the eighties.
The Official Languages Act
In 1956 S.W.R.D. Bandaranaike became Prime Minister, in a coalition of nationalist forces dominated by the Sri Lanka Freedom Party (SLFP). He had established the party after leaving the United National party (UNP). During the election campaign he had presented himself as a champion of the common man against the elite who had dominated Sri Lankan politics. But due to the pressures of political competition his victory was seen as the triumph of Sinhala nationalism.
Some years back Cambridge University Press in Delhi published a slim volume I wrote entitled 'Political Principles and their Practice in Sri Lanka'. I prepared this because I had been horrified at the lack of awareness even in students of political science of basic political principles. When we were revising syllabuses at Sabaragamuwa, I realized that the political science syllabus was moribund, with nothing that had been published in the seventies or later on the reading lists. The person in charge seemed to have no knowledge of John Rawls, or the seminal contribution of his 'Theory of Justice' to political thought – and I began to understand then the comment of President Kumaratunga at our first Convocation, when she talked about Sri Lanka being the only country where the frogs in the well were digging themselves deeper and deeper into the ground.
This approach to life seemed to have become endemic at Peradeniya, with little added to learning or thought after the seventies. This has contributed to a very passive approach to the subject, with outdated theory being the focus of attention rather than the actual processes of government. Thus, when I addressed a meeting recently for the common opposition candidate in Kandy, I was startled to find a very formulaic approach to the question of the Executive Presidency, with no attention being paid to the very practical problems created by the particularly perverse form J R Jayewardene had introduced.
But this had started earlier, with the sycophantic celebration of the Jayewardene constitution presented in 'The Gaullist Constitution of Sri Lanka', written by a supposedly great scholar, A J Wilson. I am sure Wilson had his plus points, but he failed completely to analyse the crucial contradiction in Jayewardene's approach, which was to impose a Presidential system on the Westminster Parliamentary model. Sadly no scholar in our universities, as far as I know, has analysed the implications of this for the doctrine of the Separation of Powers, which is the main reason for an Executive Presidency. Read the rest of this entry »
Sri
Lanka has every reason to be proud of its record on education, in comparison with those of other countries in the region. But we should also remember that we had a similar leading position many years ago, and others are catching up. Indeed other countries in Asia have forged ahead, so we really need to stop making comparisons with those who started off far behind us, and should indeed concentrate on making things better for all our children.
For the fact is, educational disparities are still excessive. Another problem is that our children are not getting the type of education needed in the modern world. And we have done little about ensuring acquisition of the soft skills essential for productive – and lucrative – employment.
Unfortunately those who make decisions on education now do not take these problems seriously. The manner in which education reform has been delayed indicates that those in charge of the system have no interest in change. This has been the case for most of the last three quarters of a century, following the seminal changes made by CWW Kannangara when he was Minister of Education, and make equity and quality and variety his watchwords. Though there have been some exceptions, notably when Premadasa Udagama and EL Wijemanne and Tara de Mel were Secretaries to the Ministry, given the self-satisfaction of most of those in authority, even their contributions were limited.
I saw ample evidence of the lethargy in the system when I was finally sent statistics with regard to teacher availability in the poorer Districts of the Northern Province. At first glance the situation seemed acceptable, but this was because statistics are collated on the basis of Educational Zones. These often combine urban and rural areas, so that it looks like there are sufficient teachers in place. In reality however teachers are concentrated in urban areas, and it is only when one checks on teacher availability in individual schools, or in Educational Divisions, as I do during Reconciliation Meetings at Divisional Secretariats that one realizes how deprived the poorer areas are.
It has been recommended by the Parliamentary Committee on Education, which has now been discussing reforms for over four years, that Zones be abolished, and Divisions treated as the unit of significance, but nothing has been done about this.
Another problem is the appalling paucity of teachers at Primary level. The teaching of English suffers worst perhaps in this regard, and this means that the victims of this have no hope at all of learning English. Given the manner in which syllabuses are constructed and implemented, the poorer children, who generally have no foundation, have no hope of getting one, let alone building on it. Though we tried when I chaired the Academic Affairs Board of the National Institute of Education to introduce remedial activity into the curriculum, this initiative was stopped in its tracks by the so-called professional educationists who took over after my term was cut short for political reasons.
But in any case that is not the solution, and we should be doing more to strengthen the training and deployment of primary teachers. But given that the Ministry has failed to solve this problem for decades, it is not likely that it has any hope of improving things on its own. However the idea of developing partnerships with private institutions, or even with Provincial Ministries, to increase supply is anathema to those who have enjoyed their debilitating monopoly for so long.
The same goes with regard to another eminently sensible initiative the Ministry has recently started. I refer to the establishment of a Technical Stream in schools, in recognition of the need to train students for the world of work that many of them could satisfactorily enter. Unfortunately this initiative is confined to a very few schools, and even in some of these there are not enough teachers. Unfortunately it has not struck the Ministry that it should also simultaneously instituted mechanisms to develop teacher supply. Read the rest of this entry »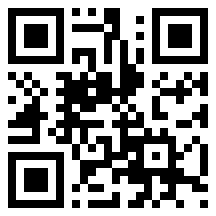 Apart from its failure to pursue Reconciliation with determination and coherence, perhaps the saddest failure of the current government has been with regard to Education. When the Cabinet was being formed in 2010, one of the President's friends who was pressing hard for me to be appointed Minister of Education was told that they had found a brilliant candidate, namely Bandula Gunawardena. I presume his long experience in giving tuition was thought an appropriate qualification.
It was not taken into consideration that his very livelihood had depended on the failure of the education system to provide good teaching. It was not conceivable then, given that he was not likely to disrupt the livelihoods of those who had toiled alongside him in the industry, that he would prioritize the production and employment of more and better teachers. So indeed it proved. The whole approach of the Ministry in the last four years, in line perhaps with the populist rather than productive interpretation of the Mahinda Chintanaya that has dominated government during this period, was to put up larger and more elaborate buildings in select locations.
The purpose of this became clear when I brought up, at the last meeting of the Education Consultative Committee, the waste of resources in the fact that a well equipped computer laboratory had been put up in a school I knew well in a rural area, but it had remained closed for several months. I had been told that this was because the authorities were waiting for a dignitary to open the place.
Bandula confirmed this, and claimed that it was important for the people to know who had provided such a facility. That this was in fact the people, since the building had been put up and equipped through loans which the people would have to repay, was not something that would have occurred to someone who had made his living by giving tuition in Economics. Nor would he have realized that the adulation expressed in speeches at a formal opening would not have a lasting impact compared with the resentment of students, and their parents, who are bright enough to know when something intended to benefit them is being squandered for political gain.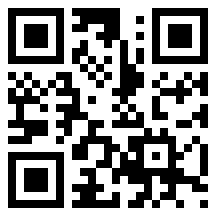 I wrote some weeks back about some welcome proposals for Reform decided on at the Parliament Advisory Committee on Education. I will now look at some other proposals that are also welcome, though I have written as follows to suggest they should be fleshed out in an imaginative fashion to ensure effectiveness.
a. 1.2.9 & 7.8 – The Principal is the backbone of the school, and should be empowered to decide on expenditure. Strengthening Principals and allowing them to run the school without constant reference to Education Offices is vital. However this should be accompanied by clear guidelines as to administration and accountability. Appointing an Administrative Secretary (4.2.4) to each school is an excellent idea, but there should be very clear job descriptions, and performance contracts for both the Principal and the Secretary. A strong School Development Society should be established, but with strict provisions against financial involvements, with heavy penalties to prevent contractual connections. Accountability should also be increased through reports to Grama Niladhari headed committees and through these to the Women and Children's Units of Divisional Secretariats.
b. 1.2.15 – Private sector participation in education is desirable, with appropriate quality controls. This should be encouraged at all levels, including the training of teachers. The opportunity to teach in state schools should be subject to certification through state evaluation, but private and non-profit agencies should be encouraged to set up teacher training institutes, in particular for Science and Mathematics and Languages, and for English medium teaching.
Read the rest of this entry »
Paper presented by Prof Rajiva Wijesinha
Adviser on Reconciliation to HE the President of Sri Lanka
At an international conference on
India's North-east and Asiatic South-east: Beyond Borders
Organized by the Centre for Research in Rural and Industrial Development
At the North East University, Shillong, on June 6th and 7th 2014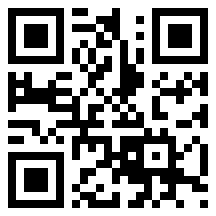 A major problem former colonies faced when gaining independence was that of identity. When composed of populations that differed from each other in various particulars, the question arose as to whether constituting a single country was justified. The problem was exacerbated by the two Western impositions after the Second World War that had done much to shape attitudes subsequently in an immensely destructive fashion. The first was the creation of a Jewish state in Palestine which institutionalized nationalisms based on identity rather than geography. Even more destructive as far as South Asia was concerned was the partition of British India, which popularized the idea that a country had to be based on homogeneity. This contributed to the othering of what was not homogeneous.
Obviously I do not mean to say that all was sweetness and light before that, for we are only too aware of conflicts based on identity through the centuries. But the idea that a country belonged to those of a particular identity, ethnic or religious or linguistic, was I believe damagingly entrenched by the Western redrawing of boundaries in areas that had not gone through the contortions that Europe had in developing the concept of the nation state. And, even more worryingly, the dominant force in the world at the time these divisive concepts became entrenched was the United States, which prided itself on being a melting pot, where different identities were subsumed in the great American dream.
This, combined with British notions of democracy, which gave supremacy to an elected Parliament, contributed I believe to the majoritarianism that has bedeviled South Asia since independence. So in both India and Sri Lanka we had efforts to impose the language of the majority on everyone else, though fortunately for you in India, this was resisted and, as far as the major languages of the country were concerned, you developed a more sensible policy.