You are currently browsing the tag archive for the 'English Teacher Training' tag.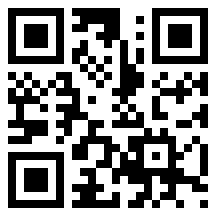 I wrote some weeks back about some welcome proposals for Reform decided on at the Parliament Advisory Committee on Education. I will now look at some other proposals that are also welcome, though I have written as follows to suggest they should be fleshed out in an imaginative fashion to ensure effectiveness.
a. 1.2.9 & 7.8 – The Principal is the backbone of the school, and should be empowered to decide on expenditure. Strengthening Principals and allowing them to run the school without constant reference to Education Offices is vital. However this should be accompanied by clear guidelines as to administration and accountability. Appointing an Administrative Secretary (4.2.4) to each school is an excellent idea, but there should be very clear job descriptions, and performance contracts for both the Principal and the Secretary. A strong School Development Society should be established, but with strict provisions against financial involvements, with heavy penalties to prevent contractual connections. Accountability should also be increased through reports to Grama Niladhari headed committees and through these to the Women and Children's Units of Divisional Secretariats.
b. 1.2.15 – Private sector participation in education is desirable, with appropriate quality controls. This should be encouraged at all levels, including the training of teachers. The opportunity to teach in state schools should be subject to certification through state evaluation, but private and non-profit agencies should be encouraged to set up teacher training institutes, in particular for Science and Mathematics and Languages, and for English medium teaching.
Read the rest of this entry »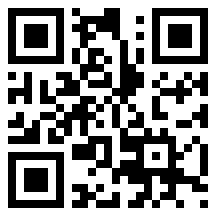 I have been deeply upset in recent months, at meetings of Divisional Secretariat Reconciliation Committee meetings in the North, at the continuing failure to address the problem of teacher shortages in key subjects. While there is heartening appreciation of the rebuilding of schools, at much better levels than ever before, I am constantly told that there are insufficient teachers for English and Maths and Science. Of course I know this is a problem elsewhere in the country too, but that is no excuse. Given that it is those in rural communities who suffer most, I can only hope that those concerned with basic rights will at some stage institute legal action to ensure equity in education, and force government to look at alternative systems of teacher training and teacher supply, instead of sticking with the statist centralized model that has so signally failed for so long.
Significantly, I am rarely told about shortages of teachers for computing, but this does not mean that they are available. This was brought home to me graphically when I was discussing plans for use of some of my decentralized budget for education in Rideegama in Kurunagala. While I have over the last few years used part of the budget in the North, for entrepreneurship training for former combatants and this year for Vocational Training in Mullaitivu, and the rest in Ratnapura, where we concentrated on school education and English, I thought I should also do more further afield, given that the Liberal Party has a couple of Pradeshiya Sabha members in Rideegama.
I had wanted to do English classes, and these will now be conducted in three GN divisions, through the Sabaragamuwa English Language Teaching Department, which had done the teacher training in Sabaragamuwa. But to my surprise I was also asked for computer training, in particular for Ordinary Level students, since there are hardly any computer teachers in the schools in the area.
Keynote address by Prof Rajiva Wijesinha
26 November 2013 – at the National RESC Conference – 2013
On the theme 'Supplementing ELT Through Language Arts & Theater'
I do not tend these days to accept invitations to speak in the fields of Education and English Language Teaching, but I was pleased to accept this one, largely because of the theme of your Conference. I feel in a sense out of touch with the subject, but this has been deliberate, because I must admit to some sadness at the manner in which the Ministry of Education failed to build on the foundation we had laid there for better English Teaching, and for better syllabuses for all subjects, during the years in which I advised on English, and also chaired the Academic Affairs Board of the National Institute of Education.
We had also made plans for better use of the Regional English Support Centres to upgrade English Teacher Training, and provide ready access to degrees that would improve the professional capacities of English teachers. But all this was reversed, largely because of lethargy, and the incapacity to think and plan coherently which has so adversely affected our education system over the years. And in addition there is I fear also continuing suspicion of English, and a determination on the part of decision makers to prevent our rural populations from having access to the language which is the only way of ensuring equity and equality of opportunity in the current age. In short, English continues to be the possession of the privileged, and in particular those in authority who use the language of nationalism to keep the less privileged in check, whilst of course ensuring that their own children have English, and English medium education, and often foreign degrees.
How do we break through this stranglehold? Read the rest of this entry »