You are currently browsing the tag archive for the 'employment' tag.
Lord Finchley tried to mend the Electric Light
Himself. It struck him dead: And serve him right!
It is the business of the wealthy man
To give employment to the artisan.
It was not only in Sri Lanka that, from the inception until very recently, Vocational Training was seen mainly in terms on Technical Education. This is understandable in that this constituted the bulk of what were seen as vocations in earlier days. This was to ignore the socially common use of the word 'vocation' as denoting an occupation to which one was committed. On the contrary, vocation when used in conjunction with education or training was seen as equivalent to the word job, such training being designed to find employment. And, to venture into social theory, those who needed to find employment were concerned about blue collar jobs – as opposed to those who, from the gilded halls of the 19th century British university, glided into an occupation, even if it was only smoking.
What might be termed class structures in education continued for a long time in Britain, the most class ridden of societies, at least until the last quarter of the last century, except possibly for Sri Lanka. I still recall the scorn for polytechnics, and the horror at Oxford when these became universities.
Sri Lanka, the last bastion of imperialism, has continued with the dichotomies that Britain has got rid of. We still think of degrees as a precious commodity, to be confined to a very few. Though finally, eight years ago, what was termed the National Institute of Technical Education became a university, it produced hardly any graduates until the last couple of years. And though things are now changing, there is still a tendency to work towards academic qualifications, without stress on practical applications.
We still think in terms of the dichotomy of working with hands and working with the mind. The assumptions of superiority that this dichotomy caused were regrettable. But the division was understandable when the bulk of real work was done in industry and agriculture, with those not engaged in active work functioning at a vast remove physically and conceptually. And it was they after all who decided, as Lewis Carroll might have put it, what words meant.
All that has now changed. The expansion of the middle class has been accompanied by an expansion of what might, to extend the class metaphor, be termed middle level occupations. In addition to work based on technical capacity that is more sophisticated than what was considered the preserve of the blue collar worker, a large proportion of the economy in many countries, and certainly in Sri Lanka, is now based on services. However, while traditional universities develop sophisticated technology skills, there is little training in government educational institutes in Sri Lanka to cater to the service sector. And the general education provided by schools and universities has proved unable to satisfy the needs of many employers. Read the rest of this entry »
Sri
Lanka has every reason to be proud of its record on education, in comparison with those of other countries in the region. But we should also remember that we had a similar leading position many years ago, and others are catching up. Indeed other countries in Asia have forged ahead, so we really need to stop making comparisons with those who started off far behind us, and should indeed concentrate on making things better for all our children.
For the fact is, educational disparities are still excessive. Another problem is that our children are not getting the type of education needed in the modern world. And we have done little about ensuring acquisition of the soft skills essential for productive – and lucrative – employment.
Unfortunately those who make decisions on education now do not take these problems seriously. The manner in which education reform has been delayed indicates that those in charge of the system have no interest in change. This has been the case for most of the last three quarters of a century, following the seminal changes made by CWW Kannangara when he was Minister of Education, and make equity and quality and variety his watchwords. Though there have been some exceptions, notably when Premadasa Udagama and EL Wijemanne and Tara de Mel were Secretaries to the Ministry, given the self-satisfaction of most of those in authority, even their contributions were limited.
I saw ample evidence of the lethargy in the system when I was finally sent statistics with regard to teacher availability in the poorer Districts of the Northern Province. At first glance the situation seemed acceptable, but this was because statistics are collated on the basis of Educational Zones. These often combine urban and rural areas, so that it looks like there are sufficient teachers in place. In reality however teachers are concentrated in urban areas, and it is only when one checks on teacher availability in individual schools, or in Educational Divisions, as I do during Reconciliation Meetings at Divisional Secretariats that one realizes how deprived the poorer areas are.
It has been recommended by the Parliamentary Committee on Education, which has now been discussing reforms for over four years, that Zones be abolished, and Divisions treated as the unit of significance, but nothing has been done about this.
Another problem is the appalling paucity of teachers at Primary level. The teaching of English suffers worst perhaps in this regard, and this means that the victims of this have no hope at all of learning English. Given the manner in which syllabuses are constructed and implemented, the poorer children, who generally have no foundation, have no hope of getting one, let alone building on it. Though we tried when I chaired the Academic Affairs Board of the National Institute of Education to introduce remedial activity into the curriculum, this initiative was stopped in its tracks by the so-called professional educationists who took over after my term was cut short for political reasons.
But in any case that is not the solution, and we should be doing more to strengthen the training and deployment of primary teachers. But given that the Ministry has failed to solve this problem for decades, it is not likely that it has any hope of improving things on its own. However the idea of developing partnerships with private institutions, or even with Provincial Ministries, to increase supply is anathema to those who have enjoyed their debilitating monopoly for so long.
The same goes with regard to another eminently sensible initiative the Ministry has recently started. I refer to the establishment of a Technical Stream in schools, in recognition of the need to train students for the world of work that many of them could satisfactorily enter. Unfortunately this initiative is confined to a very few schools, and even in some of these there are not enough teachers. Unfortunately it has not struck the Ministry that it should also simultaneously instituted mechanisms to develop teacher supply. Read the rest of this entry »
Speech of Prof Rajiva Wijesinha
On the votes of the Ministries of Higher Education and Sports
During the Committee Stage of the Budget Debate, November 17th 2014
Mr Speaker, I am happy to speak on the votes of these two Ministries, which are both in their different ways so vital for the development of this country. Though I shall for obvious reasons concentrate on the work of the Ministry of Higher Education, I would like to congratulate both Ministers for their imaginative approach to the subjects coming under them. With regard to Sports, the efforts of the Minister to have it incorporated formally in all schools are laudable, and I can only hope he succeeds.
This was a decision of the Consultative Committee on Education, and it is a pity that those decisions have not as yet been translated into action. But while all the reforms that are contemplated are worthy, it does make sense to proceed with what is possible, given that vested interests seem to be delaying the full fruition of the Parliamentary recommendations. I hope therefore, that with His Excellency the President also committed to making sports compulsory, the Minister will soon succeed.
This is the more important because the qualities that develop through Sports in particular, but also other extra-curricular activities, are essential for productive employment. Team work and leadership and other aspects of socialization are vital, and at present opportunities to develop these are confined to children in the more popular schools. I have been shocked at the lack of extra-curricular activities in the many rural schools I look at during Reconciliation meetings in Divisional Secretariats in the North and East, and I am sure this is true all over the island. Given that for most jobs what employers look for is not just academic attainments, but evidence of other skills, it is vital that the proposal of the Minister has an impact soon in rural areas too.
This bears on the main point I wish to make with regard to Higher Education, where urgent reform is needed. The Minister and the Secretary did their best, and though the draft they prepared could have been improved, it is a great pity that the Legal Draughtsman's Department ignored that draft and spent ages producing something not substantially different. I suspect, Mr Speaker, that the damage done to development by the Legal Draughtsman's Department, by its delays, will loom large in the future, and amongst its worst shortcomings was the delay with regard to Higher Education.
Significantly, the need to have thought more carefully about this came up when the whole concept of Free Education was popularized. Though what Kannangara did with his Central Schools was invaluable, in extending opportunities nationwide, when the idea of Free Education was thrust upon the State Council Committee at the very end of its deliberations, there was more stress on the word Free, and not enough on Education.
Characteristically, D S Senanayake pointed this out, in his speech to the State Council towards the end of its days. What he said then is well worth quoting at length –
Industry in this country has yet to be developed. Today Government service is still regarded as offering the most attractive jobs. The Civil Service is today looked up to as the most attractive branch of the Government service. But I feel that if our country is to prosper, we must recognise the fact that it is the industrialist who can prove to be of great service to the country while at the same time benefiting himself,. The industrialist can be of far greater service to the country than the Civil Servant.
We speak of industrialization in Ceylon but we do not seem to realise that we require well-trained personnel to enable us to compete in the industrial sphere with other parts of the world. We also want agriculturists who could help this country to compete on equal terms with the rest of the world.
We realise that 80 per cent of the people of the country, according to the estimate of the Special Committee on Education, must take to industry and agriculture. I feel therefore that any scheme of educational reform that takes no account of these factors tends to ignore the usefulness of our student population to the community in the future.
When the age-limit is revised to sixteen, what happens? We carry on with the same kind of education up to the age of sixteen, whether it is bad Sinhalese, bad Tamil or English. We would not get that bias that is required, that was expected to be given to students from eleven to sixteen. They would not get that training; and if we get any students at all, they will be students over sixteen who have been rejected everywhere. They will not have the necessary bias and we will have to start all over again.
One problem Senanayake diagnosed was the failure of adequate consultation. He put that down to the unusual system that obtained under the State Council, where there was no question of Cabinet responsibility –
The duty of making the actual proposals is entrusted to the Executive Committee concerned … But I have one little complaint to make in this regard. Although an Executive Committee does or omits to do something, the only body that is blamed for it is the Board of Ministers. In these circumstances, one feels that it would be well if the Ministers as a body were given an opportunity of considering a report as a whole and were allowed to put forward their own proposals … So far as my Ministry and I were concerned, we would have been only too happy to be associated with my good friends in evolving a scheme or discussing a scheme for discharging our duty to the large number of students who were to be placed under our care.
Unfortunately, though we have Cabinet government now, the norms of Cabinet government do not apply, and there is insufficient coordination. Thus the need to diversify, to provide more and better vocational and technical training, and also provide degrees and opportunities for advancement in skills suitable to higher level employment, is not taken seriously.
With the cooperation also of the Ministry of Youth Affairs and Skills Development, I have been able to look into the situation more closely, and not only as regards the North and East. But though there is great goodwill on all sides, we do not have systems in place to ensure swift action, and also to empower more and better service providers. Unfortunately the efforts of the Minister of Higher Education proved abortive, while our efforts at COPE to introduce a greater sense of accountability in those now responsible for education at the universities has not been properly understood. Setting in place mechanisms to all institutions to fulfil their responsibilities to the students as well as the country at large would be easy, but it requires great will and commitment.
I am grateful to the Minister and the Secretary who decided earlier this year to appoint me to an Advisory Position. Better late than never, I thought at the time, given my long experience of the system and education in general. However, having now put forward a constitutional amendment to prevent Members of Parliament having any formal involvement with any Ministry, which seems important if the Doctrine of the Separation of Powers is to be upheld as best possible under this strange hybrid Constitution we have, I felt I should resign. Besides, though my suggestions were well received, the system moves so slowly that we need more effective mechanisms if we are to develop a system suited to the modern age, and the varied talents of our students. I hope then that the Minister will try in what time remains to move swiftly on the excellent ideas with which he began his tenure of office.
These include the promotion of public-private partnerships in providing educational services. This is essential if we are to increase the range of courses on offer, as well as provide better education to more people. Unfortunately there was insufficient consultation and explanation to begin with, which allowed opponents, including those within the government who are still stuck in unthinking dogma, to claim that the plan was to do away with free education. Nothing could have been further from the truth, but rather what was sought was to provide education to those who now have no access to free education, and who often have to spend exorbitant amounts to obtain degrees in other countries, degrees as to which we have no monitoring capacity.
The failure to regularize the availability of paid courses within Sri Lanka put paid to our being able to encourage courses that would benefit the nation, it also prevented us from developing a scholarship scheme which would have allowed bright students access to different forms of delivery. And we were deprived of developing healthy competition that might have made the more traditional of our universities realize they had to make changes in their programmes.
I remember, Mr Speaker, when this government seemed full of innovation and committed to pluralism, the enthusiasm of university administrators in Australia who wished to set up courses within this country. There were experts in nursing and in teaching who would have done much to enhance the skills of our students. But nothing was done to help them, and we are now struggling to satisfy the need for developing expertise in these fields. Unfortunately, when we bring up the subject of pedagogical skills in the Consultative Committee, we find resistance despite the efforts of the Minister and the Secretary to get things moving.
I should note however that there are signs of improvement, with more attention to English and soft skills, though perhaps these should be spelled out more carefully, with greater attention to training of trainers in these areas. We should also look at good practice in the past, as with the courses in thinking and self-expression developed by Oranee Jansz when she was Co-Coordinator of the General English Language Training programme until that was swallowed up by the universities, who then deployed the funds for capital expenditure for the most part. Indeed they have only themselves to blame if a similar course had to be started by the Ministry of Defence, which at least knows how to develop initiative and pride in work. The pity is that the universities are not prepared in general to learn from best practice, their own or that of others, which is why we must hope the innovations the Minister is trying to introduce will take root.
There is much to do in these fields, Mr Speaker, and we cannot afford to move slowly. I hope therefore that this Ministry is not stinted of funds, but that better systems of accountability will be introduced – including, as I have long suggested, sharing the accounts with the students, who will be our best safeguards against corruption – and more effective monitoring, as we have suggested in COPE, to make sure that the learning process is constantly upgraded, and that its products are able to serve the nation imaginatively and with a range of skills, as D S Senanayake wanted over half a century ago.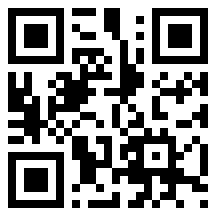 A friend from England who was visiting recently was surprised when someone of the same age, with a son doing O/Levels, just as her daughter is, was not deeply concerned about what the youngster would do next. I thought her concern excessive, until it struck me that Sri Lankans living in Colombo are as concerned as she is about the educational prospects of their children. It is the rural folk who think less about the matter.
Obviously this is not because they are less concerned about what their children will do. Rather, it is because there is no point in thinking. In the vast majority of rural areas, there are simply no alternatives for the children. They have to go through the school system for what it is worth, many of them without opportunity to do well in Maths or Science, so that they would have options as to careers.
So they strive desperately to do well in their O/Levels, with the sole aim of going through to the next step on the ladder, which is A/Levels. Here life is even more competitive, and they strive even harder, with hours spent travelling to and from tuition classes where such are available (and sometimes whole days over the weekend spent in those classes) to qualify for university.
Read the rest of this entry »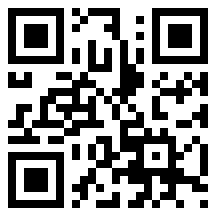 I make no apologies for returning yet again to the question of language rights. As I noted after my last visit to the North, for a series of Divisional Secretariat Reconciliation meetings, this remains one of the principal bones of contention in the Jaffna District. But it need not be, because the principles we should all be acting on are now clear, following the inclusion of Tamil as an official language in the constitutional reforms of 1987, and the fleshing out of those principles in the last couple of decades.
First, under President Kumaratunga, there were more inclusive language learning policies in schools in the nineties and then, most importantly, under this government, Minister D E W Gunasekara introduced language norms for public servants. I was not sure how well this was working so, at the previous meeting of the Parliamentary Consultative Committee on National Languages, I asked for a report on pass rates. We got this at the February meeting – or rather I did, and I had to point out that questions I raised were asked for the general benefit, not my own, so information should be shared with all my colleagues on the Committee.
I can see this might seem a waste of paper, since almost never do more than a quarter of the 31 members meant to be on the Committee attend, and many of those who do are concerned only with individual problems; but the principle was affirmed, and the Minister will now ensure that information is shared with at least all those who do attend. This is important, for this is something we should all be concerned with, as legislators and contributors to national policy.