You are currently browsing the tag archive for the 'Egypt' tag.
The third country I visited in June 2014, in that period of quietude when nothing was moving in Sri Lanka except for an increasing sense of decline, was Jordan. I did not count it as a new country, for I had stayed overnight there in a hotel, when I was traveling to Turkey early in 1989 to join the SS Universe, for the University of Pittsburgh Semester at Sea programme. It was for a long interport stint, to cover the whole of Asia as it were, even though the ship was not coming to Sri Lanka. So I was able in that year to visit the pyramids of Egypt for the first time, and in India Tanjore and also Kerala. I also swam off Cape Comorin, and lost my spectacles in the waves, which meant I had to make do with contact lenses for Trivandrum and Cochin and the long train ride back to Chennai, where I had a spare set on board the ship.
It had proved very difficult to get a flight to Turkey. I had set off for Thailand, from where I was to fly back after finally disembarking in Penang, and in Bangkok I had got the Turkish visa without difficulty. But the airlines going to Istanbul were very wary of a Sri Lankan passport. Even the Romanians, and that in the days of Ceausescu too, would not allow me even to transit in their capital. The embassy staff in Bangkok obviously thought their regulations silly, and agreed that it was hardly likely I wanted to stay in Bucharest (this was the year in which Ceaucescu was finally overthrown), but they would not budge. Finally the Jordanians did give me a ticket, and provided me with a hotel for the overnight layover, but they took away my passport at the airport and ensured that I did not stray.
In Turkey I was able to explore to my heart's content, taking advantage of their fantastic network of buses that enabled me to get to Ankara and even to Trabzon, a place I have always thought of as magical, ever since reading Rose Macaulay's wonderful novel, The Towers of Trebizond (which begins with perhaps the maddest opening line in English literature, "Take my camel, dear", said my Aunt Dot, as she climbed down from this animal on her return from High Mass.') The city lived up to expectations, with its fantastic monastery up in the snow covered mountains, and so did the rock houses of Cappadocia and its extraordinary underground city. I went too to the remote East, the Kurdish area which proved more peaceful than I had thought, and Antakya in the south, the old Antioch, tropical weather even in January and wonderful mosaics. Read the rest of this entry »
After Ethiopia, I felt I should see the Sudan, not only in search of other aspects of the Nile, but also because I realized that it was the repository of many splendours from the Egyptian Empires. The pyramidic culture had extended far to the South, and then so had Hellenistic civilization, following the conquest of Egypt by Alexander and the establishment of the Ptolemaic dynasty, the longest lasting of the successor kingdoms set up by his generals after his death.
Ethiopia I had visited in January 2014, and the next month I went to the Sudan. We landed late at night but, after the first hotel I sought turned out to be a dump, we ended up in the Acropole, by far the most attractive of Khartoum hotels except for those who want five star comfort on the lines of what they have experienced in other countries.
The Acropole was owned and run by three Greek brothers, who were born in Khartoum after their father emigrated there before the war. They knew the country well, and were enormously helpful about how to get to places, while also efficiently covering the required formalities, such as registration with the authorities on arrival. The breakfasts they served up were fabulous, and on Fridays they provided a free city tour, which I came back for.
On the first morning we explored the city, and saw the confluence of the Blue Nile and the White. I find this fascinating, and still have fond memories of seeing the place where the two branches of the Amazon, the Solimoes and the Negro rivers, come together, in Manaos in Brazil. Way back in 1987, I was taken to the confluence by a delightful boatman who did not make too much of a fuss when it transpired that I had thought the price he quoted a tenth of what he wanted (there was much confusion in Brazil in those days because of currency reform, cruzeiros having become cruzados at the rate of 1000 t0 1, a process repeated three years later when cruzados gave way to new cruzados).
Chanaka Amaratunga used to later claim that I was the only person to have been made President of a political party while in the Amazon. The Liberal Party was set up in January that year, against my advice, but the other office bearers of the Council for Liberal Democracy were determined. I had consented to be Vice-President, as I was of the CLD, if they did go ahead, but its President Hugh Fernando decided to rejoin the SLFP instead. Chanaka I suppose then thought me the most reliable of his associates in the movement, a trust I believe I justified, while all his school friends fell away over the years that followed. Read the rest of this entry »
With Lakmahal slowly folding up as it were, and the country in decline, my principal solace in 2014 was travel. Asia and Europe I knew well, and I had been to enough of South America to feel I had seen enough of it for the moment. The Middle East too I had seen a fair amount of, Iran in 2008 and Syria and 2009, and then the Lebanon in 2012, Sidon and Tyre and Baalbek in the depths of winter.
Africa seemed to me the great hole in my travels, and I thought this was the year I should see more of that continent. I had been to Morocco and Egypt in my travels round the world on the Semester at Sea programme, and I had been back to Morocco for a Liberal International event, going on that occasion down towards the desert. And I had had a blissful few days in Luxor, redolent with the sensuality described in ostensibly staid accounts of the adventures of English ladies there in the nineteenth century. I had been also to Aswan on that trip (though there was a sandstorm that prevented me getting to Abu Simbel), and marveled at the reach of Hellenic civilization, at the exquisite temples on the banks of the Nile. It was also exciting to see the Aswan Dam, which had been an iconic construction in my youth, along with the records of British scientific observation on Aswan Island.
But Black Africa I had not seen at all, except for a few days in Senegal in 2003, again for a meeting of Liberal International. I had been struck then by the beauty of its people and the splendor of its coast, neither of which had I associated previously with Africa. But I had not stayed long enough to see much, and so a determined effort seemed in order in 2014 with little else to do. Fortunately there were excellent officers at our High Commission in Delhi and the High Commissioners in turn, Prasad Kariyawasam and the erudite Sudharshan Seneviratne and more recently Esala Weerakoon, allowed their remarkably efficient consular officer to get me the necessary visas.
On these journeys I took Kithsiri, because I was slightly worried about the difficulties of internal travel, and indeed the hotels, since I neither wanted to, nor could afford to, stay in expensive ones. He had been a great travelling companion before, in places about which I had not felt entirely at ease, Iran and Syria and Lebanon, and then Tunisia the year before. Though much younger, he was not quite as energetic as I was, and sometimes sat in the shade when I explored the more interesting backwaters. But in all fairness I was sometimes too concerned to see everything the guidebooks mentioned, and I could see his point in feeling that one set of foundations of houses in an archaeological complex was much like another. Read the rest of this entry »
I was privileged last month to attend the Oslo Forum, an annual gathering of those engaged in mediation and conflict resolution. I had been invited, along with Mr Sumanthiran, to debate on whether it was correct to talk to extremists. The concept paper referred in some detail to recent developments in Nigeria and Afghanistan, but we were in fact the only participants in the debate from a country which had recently been in grave danger from extremists. We were able however to benefit during the Forum in general from informed inputs from several delegates from countries now suffering from extremism, such as Nigeria and Syria and Yemen.
Our own debate was chaired by Tim Sebastian, and though it was generally accepted that I came off well, I told him afterwards that I was glad my Hard Talk interview had been not with him, but with Stephen Sackur. Interestingly, that interview still raises hackles amongst those who seem stuck in an extremist agenda, so I presume they are grateful to our government for no longer using the services of anyone who can engage effectively in Hard Talk. In turn I am grateful to the Centre for Humanitarian Dialogue, based in Switzerland, which organizes the Oslo Forum, and more recently to the Australian Broadcasting Corporation, for giving me a forum in which to argue the case for what the Sri Lankan government has achieved. Contrariwise, those now with the mandate to represent us internationally seem busily engaged in undoing that achievement day by day.
But that discussion, grandly termed the Oslo Debate, was only part of a very interesting programme. Amongst the contributors were Kofi Annan and Jimmy Carter, and I felt particularly privileged to talk to the latter, still thoughtfully constructive at the age of almost 90. I look on him as the best President America has had in recent times, perhaps the only idealist of the 20th century apart from Woodrow Wilson – which is perhaps why their tenures ended in what seems failure. Certainly, as I asked him, his signal achievement in putting Human Rights at the centre of American Foreign Policy seems to have been perverted by his successors who have turned using it for strategic purposes into a fine art.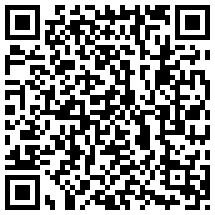 Island 7 April 2011 – http://www.island.lk/index.php?page_cat=article-details&page=article-details&code_title=22621
The current division of the Middle East and North Africa into different countries is largely the result of decisions made by European countries. This indeed goes for Africa as a whole, for the carve up of that continent took place when colonialism was at its height, and there could be no local input with regard to the drawing up of boundaries in the drawing rooms of Europe. The most notable example of this occurred at the Berlin Conference of I think 1888, which handed over the Congo as his personal property to that rapacious old rascal, Leopold of the Belgians. But the process had begun before, and continued well into the 20th century.
By and large however those divisions were almost accidental. It was in the settlement after the First World
War that strategic considerations dominated, with the dismembering of the Turkish Empire. While there were many reasons for that War, not all of them entirely amoral, one principal reason for fighting it to a total finish of the enemy was the urge to destroy the old land empires, the German, the Austrian and the Turkish.
The first two occupied much of Central and Eastern Europe. Given all the rhetoric about freedom, as well as geographical considerations, it would not have done for the victorious European powers, Britain and France, to have carved up those empires for themselves. Instead they created a number of independent states, though these had to be large enough to withstand possible future aggression. Hence the portmanteau nature of Yugoslavia and Czechoslovakia, and the relative size of Poland and Romania.
With different races in a more distant location however empire could reassert itself. Thus, contrary to the promises extended to the Arabs by Lawrence of Arabia and his ilk in the main theatre of action against the Turks, there was no question of independence for the Arabs. Total subjugation would however have been impossible, given the propaganda that had been encouraged, and so various mechanisms were devised to make control less obvious. There were Mandates which meant direct control, and Protectorates, which meant effective control, though there was a titular ruler with absolute monarchical powers, subject only to direction by the local representatives of His Imperial Majesty in London. Read the rest of this entry »
Island 6 April 2011– http://www.island.lk/index.php?page_cat=article-details&page=article-details&code_title=22449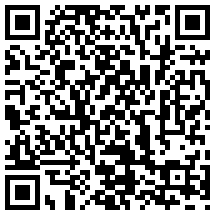 The recent events in Libya have given rise to much discussion about the morality of decisions with regard to international relations. There have been allegations of inconsistency and double standards, of greed masquerading as compassion, of power purporting to be righteousness.
All this analysis ignores the one obvious fact about international relations, namely that they must be conducted by any country so as to benefit that country. Equally obvious is the fact that countries cannot afford to claim simple self interest as their motive when dealing with others, particularly when those others – or victims of collateral damage – are being harmed. Countries must necessarily therefore construct pretexts that dignify their actions.
To expect consistency as to pretexts that are advanced is not sensible. If one country is an enemy and behaves in a way that can be construed as bad, one will take advantage of the situation. It would be utter folly however to expect one to be equally critical of similar actions by a country that is a friend.
Thucydides made clear long ago the absurdity of expecting morality in the conduct of foreign relations. But, at the same time, in the debate on the Athenian attack on Mytilene I think it was, he also indicated why so much attention is paid to moral questions. In essence one needs to win the support of others who do not have self-interest at heart, both other countries and also inhabitants of one's own country who might have different views. Read the rest of this entry »