You are currently browsing the tag archive for the 'Edward Wijemanne' tag.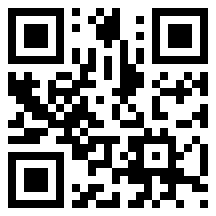 In getting ready material for the consultations I have been having with the young people concerned about constitutional reform, I finally counted up the number of Ministers we have. In fact the figure comes to less than 100, far fewer than the number of Ministers President Jayewardene had in his heyday, with far fewer Members of Parliament, on his side and taken as a whole.
His record included District Ministers too, so that 2/3 of Members of Parliament were Ministers in the eighties, and ¾ of the Government Parliamentary Group. Contrary to the hype of those critics of the current government who have forgotten completely the excesses of the past, things are better now.
But this still does not make them good. It is quite preposterous that Sri Lanka should have 65 Cabinet Ministers (along with 2 Project Ministers) plus 27 Deputy Ministers. In addition there are 4 Monitoring Ministers, as far as I know. This is fewer than I thought, but I realize now that the claim that Members of Parliament were asked to apply for these positions was not correct. I was under the impression, when I was told that I had failed to ask when applications were called, that National List MPs had not been included in the notice, but I find that others were left out too.
The term rent-seeking is generally applied to politicians and government officials who seek benefits from the implementation of rules and regulations they administer. But the term is also used of those who benefit from the rent that, as it were, they pay to those in authority. Influencing government officials, and even government itself, to grant favours is an easy way of profiting in cultures where transparency is lacking and decision makers have discretion (which is generally a good thing) but without accountability (which is essential, with regard to discretionary decisions as well as finances).
This is one reason why governments should reduce the number of rules and regulations, and the number of times the public have to seek government approval for any initiative. This does not mean government should abdicate its responsibility of formulating and enforcing regulations, in the interests of equal opportunities and fair play. But too often regulations lead to individuals capable of winning favour easily obtaining approvals and support from officials, while members of the general public are driven from pillar to post to get answers, let alone permission. That is why, as the great Liberal statesman of the German Free Democratic Party put it, a country needs strong government, but it should be small.