You are currently browsing the tag archive for the 'Education Consultative Committee' tag.
Speech of Prof Rajiva Wijesinha
On the votes of the Ministries of Higher Education and Sports
During the Committee Stage of the Budget Debate, November 17th 2014
Mr Speaker, I am happy to speak on the votes of these two Ministries, which are both in their different ways so vital for the development of this country. Though I shall for obvious reasons concentrate on the work of the Ministry of Higher Education, I would like to congratulate both Ministers for their imaginative approach to the subjects coming under them. With regard to Sports, the efforts of the Minister to have it incorporated formally in all schools are laudable, and I can only hope he succeeds.
This was a decision of the Consultative Committee on Education, and it is a pity that those decisions have not as yet been translated into action. But while all the reforms that are contemplated are worthy, it does make sense to proceed with what is possible, given that vested interests seem to be delaying the full fruition of the Parliamentary recommendations. I hope therefore, that with His Excellency the President also committed to making sports compulsory, the Minister will soon succeed.
This is the more important because the qualities that develop through Sports in particular, but also other extra-curricular activities, are essential for productive employment. Team work and leadership and other aspects of socialization are vital, and at present opportunities to develop these are confined to children in the more popular schools. I have been shocked at the lack of extra-curricular activities in the many rural schools I look at during Reconciliation meetings in Divisional Secretariats in the North and East, and I am sure this is true all over the island. Given that for most jobs what employers look for is not just academic attainments, but evidence of other skills, it is vital that the proposal of the Minister has an impact soon in rural areas too.
This bears on the main point I wish to make with regard to Higher Education, where urgent reform is needed. The Minister and the Secretary did their best, and though the draft they prepared could have been improved, it is a great pity that the Legal Draughtsman's Department ignored that draft and spent ages producing something not substantially different. I suspect, Mr Speaker, that the damage done to development by the Legal Draughtsman's Department, by its delays, will loom large in the future, and amongst its worst shortcomings was the delay with regard to Higher Education.
Significantly, the need to have thought more carefully about this came up when the whole concept of Free Education was popularized. Though what Kannangara did with his Central Schools was invaluable, in extending opportunities nationwide, when the idea of Free Education was thrust upon the State Council Committee at the very end of its deliberations, there was more stress on the word Free, and not enough on Education.
Characteristically, D S Senanayake pointed this out, in his speech to the State Council towards the end of its days. What he said then is well worth quoting at length –
Industry in this country has yet to be developed. Today Government service is still regarded as offering the most attractive jobs. The Civil Service is today looked up to as the most attractive branch of the Government service. But I feel that if our country is to prosper, we must recognise the fact that it is the industrialist who can prove to be of great service to the country while at the same time benefiting himself,. The industrialist can be of far greater service to the country than the Civil Servant.
We speak of industrialization in Ceylon but we do not seem to realise that we require well-trained personnel to enable us to compete in the industrial sphere with other parts of the world. We also want agriculturists who could help this country to compete on equal terms with the rest of the world.
We realise that 80 per cent of the people of the country, according to the estimate of the Special Committee on Education, must take to industry and agriculture. I feel therefore that any scheme of educational reform that takes no account of these factors tends to ignore the usefulness of our student population to the community in the future.
When the age-limit is revised to sixteen, what happens? We carry on with the same kind of education up to the age of sixteen, whether it is bad Sinhalese, bad Tamil or English. We would not get that bias that is required, that was expected to be given to students from eleven to sixteen. They would not get that training; and if we get any students at all, they will be students over sixteen who have been rejected everywhere. They will not have the necessary bias and we will have to start all over again.
One problem Senanayake diagnosed was the failure of adequate consultation. He put that down to the unusual system that obtained under the State Council, where there was no question of Cabinet responsibility –
The duty of making the actual proposals is entrusted to the Executive Committee concerned … But I have one little complaint to make in this regard. Although an Executive Committee does or omits to do something, the only body that is blamed for it is the Board of Ministers. In these circumstances, one feels that it would be well if the Ministers as a body were given an opportunity of considering a report as a whole and were allowed to put forward their own proposals … So far as my Ministry and I were concerned, we would have been only too happy to be associated with my good friends in evolving a scheme or discussing a scheme for discharging our duty to the large number of students who were to be placed under our care.
Unfortunately, though we have Cabinet government now, the norms of Cabinet government do not apply, and there is insufficient coordination. Thus the need to diversify, to provide more and better vocational and technical training, and also provide degrees and opportunities for advancement in skills suitable to higher level employment, is not taken seriously.
With the cooperation also of the Ministry of Youth Affairs and Skills Development, I have been able to look into the situation more closely, and not only as regards the North and East. But though there is great goodwill on all sides, we do not have systems in place to ensure swift action, and also to empower more and better service providers. Unfortunately the efforts of the Minister of Higher Education proved abortive, while our efforts at COPE to introduce a greater sense of accountability in those now responsible for education at the universities has not been properly understood. Setting in place mechanisms to all institutions to fulfil their responsibilities to the students as well as the country at large would be easy, but it requires great will and commitment.
I am grateful to the Minister and the Secretary who decided earlier this year to appoint me to an Advisory Position. Better late than never, I thought at the time, given my long experience of the system and education in general. However, having now put forward a constitutional amendment to prevent Members of Parliament having any formal involvement with any Ministry, which seems important if the Doctrine of the Separation of Powers is to be upheld as best possible under this strange hybrid Constitution we have, I felt I should resign. Besides, though my suggestions were well received, the system moves so slowly that we need more effective mechanisms if we are to develop a system suited to the modern age, and the varied talents of our students. I hope then that the Minister will try in what time remains to move swiftly on the excellent ideas with which he began his tenure of office.
These include the promotion of public-private partnerships in providing educational services. This is essential if we are to increase the range of courses on offer, as well as provide better education to more people. Unfortunately there was insufficient consultation and explanation to begin with, which allowed opponents, including those within the government who are still stuck in unthinking dogma, to claim that the plan was to do away with free education. Nothing could have been further from the truth, but rather what was sought was to provide education to those who now have no access to free education, and who often have to spend exorbitant amounts to obtain degrees in other countries, degrees as to which we have no monitoring capacity.
The failure to regularize the availability of paid courses within Sri Lanka put paid to our being able to encourage courses that would benefit the nation, it also prevented us from developing a scholarship scheme which would have allowed bright students access to different forms of delivery. And we were deprived of developing healthy competition that might have made the more traditional of our universities realize they had to make changes in their programmes.
I remember, Mr Speaker, when this government seemed full of innovation and committed to pluralism, the enthusiasm of university administrators in Australia who wished to set up courses within this country. There were experts in nursing and in teaching who would have done much to enhance the skills of our students. But nothing was done to help them, and we are now struggling to satisfy the need for developing expertise in these fields. Unfortunately, when we bring up the subject of pedagogical skills in the Consultative Committee, we find resistance despite the efforts of the Minister and the Secretary to get things moving.
I should note however that there are signs of improvement, with more attention to English and soft skills, though perhaps these should be spelled out more carefully, with greater attention to training of trainers in these areas. We should also look at good practice in the past, as with the courses in thinking and self-expression developed by Oranee Jansz when she was Co-Coordinator of the General English Language Training programme until that was swallowed up by the universities, who then deployed the funds for capital expenditure for the most part. Indeed they have only themselves to blame if a similar course had to be started by the Ministry of Defence, which at least knows how to develop initiative and pride in work. The pity is that the universities are not prepared in general to learn from best practice, their own or that of others, which is why we must hope the innovations the Minister is trying to introduce will take root.
There is much to do in these fields, Mr Speaker, and we cannot afford to move slowly. I hope therefore that this Ministry is not stinted of funds, but that better systems of accountability will be introduced – including, as I have long suggested, sharing the accounts with the students, who will be our best safeguards against corruption – and more effective monitoring, as we have suggested in COPE, to make sure that the learning process is constantly upgraded, and that its products are able to serve the nation imaginatively and with a range of skills, as D S Senanayake wanted over half a century ago.
Recently, at a Consultative Committee in Parliament, one of my colleagues remarked that there was no need of any opposition given my own contribution. I had been critical but what my colleague, from the Gampaha District, failed to understand was that I had criticized neither policies nor action. What I had been objecting to was a failure of action, and had the gentleman understood how Parliaments should be conducted, he would have realized that I was actually trying to help. Surely it should be the business of politicians supportive of the government to promote action in accordance with productive policies, not to sit back complacently when there is no progress.
The incident occurred at the 17th meeting of the Consultative Committee on Education, when I wondered what had happened about a matter I had raised at the previous meeting, held 3 months earlier (meetings are supposed to happen every month, but this Standing Order, like almost all others, is observed in the breach). In May I had brought up the question of opening computer laboratories which had, in at least two cases I knew of, been completed and equipped, but were awaiting a ceremonial opening.
The Minister had claimed on that occasion that such a ceremony was needed so that the people would know who had gifted the laboratory. But when I pointed out that these were not gifts, but built with the people's money, he had granted my point. So, to cite the minute, he 'stated that the Chairman of the Development Committee of the area should be responsible to utilize them and instructed to take immediate action to open them'.
This time it was reported that some laboratories had been opened already, and that many more would soon be opened in the Uva Province. This caused a lot of giggles, but that did not matter so long as the children were now able to use the equipment. But surely it should have struck my colleagues that, even if the priority was to get brownie points from these computers, the sooner they were in use, the better for the politicians too, as well as the children. For obviously the people would know if there were an unnecessary delay – it was parents and teachers who had kept me informed in areas I am familiar with – while there is also a risk of computers deteriorating if not swiftly put into operation. Read the rest of this entry »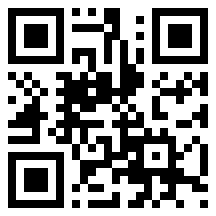 Apart from its failure to pursue Reconciliation with determination and coherence, perhaps the saddest failure of the current government has been with regard to Education. When the Cabinet was being formed in 2010, one of the President's friends who was pressing hard for me to be appointed Minister of Education was told that they had found a brilliant candidate, namely Bandula Gunawardena. I presume his long experience in giving tuition was thought an appropriate qualification.
It was not taken into consideration that his very livelihood had depended on the failure of the education system to provide good teaching. It was not conceivable then, given that he was not likely to disrupt the livelihoods of those who had toiled alongside him in the industry, that he would prioritize the production and employment of more and better teachers. So indeed it proved. The whole approach of the Ministry in the last four years, in line perhaps with the populist rather than productive interpretation of the Mahinda Chintanaya that has dominated government during this period, was to put up larger and more elaborate buildings in select locations.
The purpose of this became clear when I brought up, at the last meeting of the Education Consultative Committee, the waste of resources in the fact that a well equipped computer laboratory had been put up in a school I knew well in a rural area, but it had remained closed for several months. I had been told that this was because the authorities were waiting for a dignitary to open the place.
Bandula confirmed this, and claimed that it was important for the people to know who had provided such a facility. That this was in fact the people, since the building had been put up and equipped through loans which the people would have to repay, was not something that would have occurred to someone who had made his living by giving tuition in Economics. Nor would he have realized that the adulation expressed in speeches at a formal opening would not have a lasting impact compared with the resentment of students, and their parents, who are bright enough to know when something intended to benefit them is being squandered for political gain.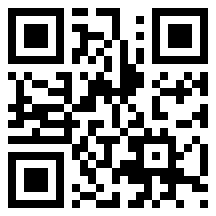 As indicated in the suggestions I advanced in these columns for Parliamentacy Reform, I had had no great regard for Parliamentary Consultative Committees as they function now, because they rarely contribute to policy making, which should be one of their prime concerns. An exception initially seemed to be the Education Committee, which way back in 2010 began to consider the suggestions for educational reform that had been drawn up by a committee appointed for this purpose by the previous Minister.
Unfortunately, though initially the Committee attracted enthusiastic participation from several Members of Parliament, this tailed off as more and more stakeholders were brought to the Committee, essentially to say the same thing – that the situation was dire, and what had existed in their times was much better. The points made were usually admirable, but the Consultative Committee was not the place for them. They should have been asked to send in brief notes, and if necessary expand on them to the original committee, while a synthesis could have been presented to the Parliamentary Committee.
The Committee seemed by the end of the year to have meandered into nothingness, when it was given a new lease of life by the appointment of Mr Grero to monitor the work of the Ministry. He managed to synthesize very effectively, and a series of further meetings took place earlier this year, though unfortunately I could attend few of them because of other commitments.
Read the rest of this entry »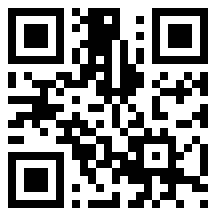 In the few weeks he has been in office, the new Secretary to the Ministry of Child Development and Women's Empowerment has shown himself as concerned as his predecessor to promote the rights as well as the interests of those entrusted to the care of his Ministry. He is also concerned with the wider dimensions of his responsibilities, as was seen when he decided to institute a campaign to ensure Sufficient Leisure for Children.
This was based on a focus area in the National Human Rights Action Plan which we had not concentrated on in discussions of the Task Force, concentrating instead on what seemed more vital issues such as the prevention of abuse. But the Secretary is of course quite right to look at all aspects, and in particular to worry about the 'holistic development of children' which is now adversely affected because of educational overload.
I am not certain however about one point in the directive he sent to senior officials of the Ministry to prepare 'an enabling environment for children to enjoy leisure'. Amongst areas in which he sees overload are extra-curricular activities. My recent investigation during Divisional Secretariat Reconciliation Committee meetings of what goes on in schools in the regions suggests however that the real problem is the lack of extra-curricular activities.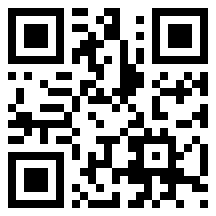 One of the most depressing features of government is the readiness with which transfers are used to solve problems. At the Education Consultative Committee in Parliament, some of my colleagues pointed out what seemed to them grave faults in Principals or Zonal Directors of Education, and recommended that they should be transferred at once. They were startled when I said that would be wrong, but then acknowledged that, if the officials concerned were unsatisfactory, it would be destructive to transfer them to other responsibilities where they would also prove unsatisfactory.
Last week the same thing happened at a Divisional Secretariat Reconciliation Committee meeting, when strong objections were made to a particular Grama Niladhari. Again, the community representatives who made the charges – with no inhibitions about naming their subject – seemed surprised when I said that was inappropriate, but agreed with my point that their complaints should be investigated. The man should then be reprimanded if the charges were established, and subsequently dismissed if he did not improve.