You are currently browsing the tag archive for the 'Early Childhood Development Officer' tag.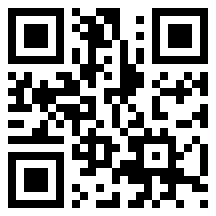 The topic of education comes up at almost all Reconciliation Committee meetings at Divisional Secretariat level. I wondered whether this was because I am still thought of as an Educationist, but I suspect those who come to these meetings have no idea about my range of experience at all levels, and talk about education simply because they see a good education as vital for their children.
They are absolutely right, and the dedication of the many educationists who established excellent schools in many parts of Sri Lanka in the 19th century, the recognition by Buddhist and Hindu and Muslim social activists that they had to start their own schools, and then the comprehensive scheme developed by C W W Kannangara, did much to ensure social mobility for all segments of society.
Sadly, when the commitment of both state and the private non-profit sector to supply a good education turned into the establishment of a state monopoly, a rot set in. The state simply could not supply enough, and maintain high quality, so we now have the ludicrous situation of additional supply being provided by international schools and by tutories. Unfortunately our doctrinaire statists object to the former, and allow the latter full rein, even though they disrupt the school system even more destructively, given that many school teachers give tuition and expect their students to come to their classes to get what is not given in school.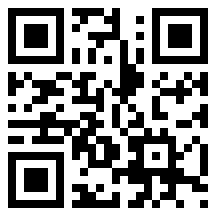 On August 24th the Secretary to the Ministry of Child Development and Women's Affairs held a consultation on children's issues which brought together the various agencies working on the subject in his Ministry, together with representatives of the Ministry of Justice and the Attorney General's Department and the police, as well as some Non-Governmental Organizations that have contributed significantly to the promotion of the Rights and the Welfare of Children.
The purpose was better coordination, and the meeting followed on a request the Secretary had sent to his counterpart in Public Administration, requesting that he ask Divisional Secretaries to set up a Unit in each Division for Women's and Children's Affairs to ensure more coherent action. He noted there the various officials dedicated to this purpose, which include Women Development Officers, Child Rights Protection Officers, and Early Childhood Development Officers responsible to his Ministry. Others concerned with the issue include officials of the National Child Protection Authority, also under his Ministry, and Probation Officers who function under Provincial Ministries. The Unit would also need the close cooperation of officers from the Women and Children's Desks that the Police have now established nationwide, effectively as far as the North is concerned, though I cannot speak for other areas.
One of the decisions made at the Consultation was that clear job descriptions should be drawn up for all these officials, to ensure comprehensive coverage of all areas whilst avoiding overlaps. At the same time it was noted that ensuring comprehensive coverage at all levels would require a division of responsibilities on a geographical basis, with one officer monitoring activities in a particular area and reporting on these to colleagues.