You are currently browsing the tag archive for the 'drama' tag.
I referred last week to the manner in which Chandrika and her cohorts were promoting Reconciliation. In the nineties she and Mangala had embarked on the Sudu Nelum movement, which did not win hearts and minds but at least that functioned in areas which were supposed to have a majority mindset that was to be changed.
In time however the idea of Reconciliation through cultural activity became the preserve of the elite. As I noted when I took over the Peace Secretariat, vast amounts of money were given to those with good connections to produce propaganda supposed to promote peace. I used to call this the Dancing Butterflies syndrome, different coloured youngsters moving together so as, in theory at any rate, to encourage ethnic binding. Not entirely coincidentally, those who governed the funds awarded money to each other, Uyangoda being a principal culprit in this regard through the Social Scientists' Association, while Young Asia Television was by far the largest beneficiary.  No one bothered to measure the impact of all this work, or rather of all this money for very little work.
Now the practice has begun again, and the elite have produced what is termed 'A Conversation across Generations', targeted at 'bridging a gap between the generations – a gap of comprehension, a gap of empathy, of knowledge or perspective'. The technique employed was, it seems, to interview older people and create monologues from their memoirs.
I was invited to a performance of four monologues, and am very glad I went, since a couple were most entertaining. The most entertaining told us little about the past though, one being a wryly amusing account of an old lady trying to cope with the modern technology through which her children, now living abroad, try to maintain contact. Pia Hatch, daughter of two memorable stage stars of the seventies, Graham and Michelle Leembruggen, was delightful as an old lady not sure what buttons to push or how to deal with a Skype call.
The second lively performance was in fact a dialogue, between a lady who had been great friends with those who plotted the 1962 coup and her devoted manservant. His asides were most amusing, while Ranmali Mirchandani captured superbly the cocooned life of ladies of leisure in those distant days. I suspect nothing much has changed, except that they now have to jostle with those whose wealth is more recent to exercise influence with decision makers. Read the rest of this entry »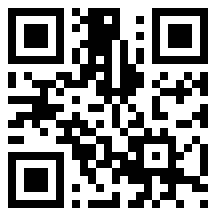 In the few weeks he has been in office, the new Secretary to the Ministry of Child Development and Women's Empowerment has shown himself as concerned as his predecessor to promote the rights as well as the interests of those entrusted to the care of his Ministry. He is also concerned with the wider dimensions of his responsibilities, as was seen when he decided to institute a campaign to ensure Sufficient Leisure for Children.
This was based on a focus area in the National Human Rights Action Plan which we had not concentrated on in discussions of the Task Force, concentrating instead on what seemed more vital issues such as the prevention of abuse. But the Secretary is of course quite right to look at all aspects, and in particular to worry about the 'holistic development of children' which is now adversely affected because of educational overload.
I am not certain however about one point in the directive he sent to senior officials of the Ministry to prepare 'an enabling environment for children to enjoy leisure'. Amongst areas in which he sees overload are extra-curricular activities. My recent investigation during Divisional Secretariat Reconciliation Committee meetings of what goes on in schools in the regions suggests however that the real problem is the lack of extra-curricular activities.
Keynote address by Prof Rajiva Wijesinha
26 November 2013 – at the National RESC Conference – 2013
On the theme 'Supplementing ELT Through Language Arts & Theater'
I do not tend these days to accept invitations to speak in the fields of Education and English Language Teaching, but I was pleased to accept this one, largely because of the theme of your Conference. I feel in a sense out of touch with the subject, but this has been deliberate, because I must admit to some sadness at the manner in which the Ministry of Education failed to build on the foundation we had laid there for better English Teaching, and for better syllabuses for all subjects, during the years in which I advised on English, and also chaired the Academic Affairs Board of the National Institute of Education.
We had also made plans for better use of the Regional English Support Centres to upgrade English Teacher Training, and provide ready access to degrees that would improve the professional capacities of English teachers. But all this was reversed, largely because of lethargy, and the incapacity to think and plan coherently which has so adversely affected our education system over the years. And in addition there is I fear also continuing suspicion of English, and a determination on the part of decision makers to prevent our rural populations from having access to the language which is the only way of ensuring equity and equality of opportunity in the current age. In short, English continues to be the possession of the privileged, and in particular those in authority who use the language of nationalism to keep the less privileged in check, whilst of course ensuring that their own children have English, and English medium education, and often foreign degrees.
How do we break through this stranglehold? Read the rest of this entry »