You are currently browsing the tag archive for the 'Divisional Secretaries' tag.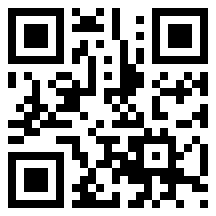 After speaking at the Officer Career Development Centre on revolutionizing the Education System, I went on to my father's home village, where his family had many years ago donated land for a school. Vijaya Maha Vidyalaya had developed over the years, with support sometimes from the family, most recently when one of my cousins arranged a health camp there, along with a cricket match between the Colombo Medical Team and the schoolboys, which I was privileged to watch.
Vijaya had been one of only two schools in the Hambantota District (the other was a Muslim school in the Tissamaharama area if I remember right) to being English medium when we started it way back in 2001. The first few years had been very successful, and I would enjoy dropping in on the classes and registering the enthusiasm of the Principal and the staff and the students.
But hard times hit the school with the retirement of the Principal, who had been a strict disciplinarian even while devoting himself to the welfare of the students. The Vice-Principal could not be promoted because he was not qualified, and someone was brought in from outside, and factionalism it seems broke out.
Read the rest of this entry »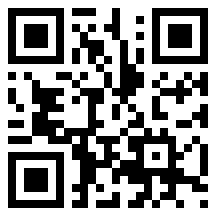 Speech of Prof Rajiva Wijesinha
As Chief Guest at the inaugural meeting of
The Institute of Geology Sri Lanka
2nd June 2014
I am honoured to have been invited today to speak at this inaugural meeting, not least because, as you are all well aware, Geology is not a subject about which I know anything. It is the more kind of you therefore to have asked me, just because I helped to steer the bill to establish the Institute through Parliament. But indeed I should thank you for having asked me to propose the Bill, because I suspect it will be my only achievement in the Chamber as a Member of Parliament.
I should note, in case I sound hopeless, that I believe my work in Committees has been innovative and seminally useful. I am also proud to have been the first member on the Government side to ask questions and propose Adjournment motions. But these are hollow achievements, given that questions are answered late if ever, and hardly anyone is present when Adjournment Motions are discussed. I still live in hope though that my Amendments to the Standing Orders, which would if accepted enhance the role of Parliament, will be put to the House. But a combination of intransigence on the part of Government and lethargy on the part of the Opposition, which prefers to complain rather than take appropriate action, will probably kill that too.
The problem, I should note, in the context of this inaugural meeting, is that there is no Professionalism with regard to the job of being a Member of Parliament. It would be absolutely unthinkable for Parliamentarians to come together to 'promote the acquisition, dissemination and exchange of knowledge'about Parliaments, or to 'assess the eligibility of candidates for admission to the various grades' of Parliamentarians. We do not think about national policies nor do we promote, maintain and uphold professional and ethical principles and standards on relevant matters.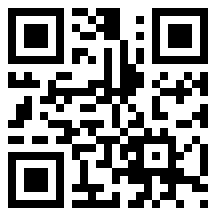 By Camelia Nathaniel
Reputed for his outspoken nature Professor Rajiva Wijesinghe feels that the government has been too hasty in proscribing the Diaspora groups, and the Foreign Ministry has done nothing about the LLRC recommendation to build up positive relations with the Diaspora. Instead, Professor Wijesinghe said, in an interview with The Sunday Leader, "as happened with Dayan Jayatilleka, they engaged in adverse propaganda about those who talked to the moderate Tamils.
No attempt has been made to work with multi-racial groups in Britain or Australia, where there are very moderate Tamils. But when you have a lunatic situation where the person supposedly in charge of implementation of the LLRC initially was suspicious of people simply because they were Tamil, you have a recipe for disaster." Professor Wijesinghe feels that the government has now institutionalized a blunderbuss sort of approach which will alienate the positive people, while having no doubt that those who are engaged in nefarious pursuits will still manage to slip through the net.
Following are excerpts: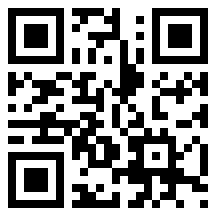 On August 24th the Secretary to the Ministry of Child Development and Women's Affairs held a consultation on children's issues which brought together the various agencies working on the subject in his Ministry, together with representatives of the Ministry of Justice and the Attorney General's Department and the police, as well as some Non-Governmental Organizations that have contributed significantly to the promotion of the Rights and the Welfare of Children.
The purpose was better coordination, and the meeting followed on a request the Secretary had sent to his counterpart in Public Administration, requesting that he ask Divisional Secretaries to set up a Unit in each Division for Women's and Children's Affairs to ensure more coherent action. He noted there the various officials dedicated to this purpose, which include Women Development Officers, Child Rights Protection Officers, and Early Childhood Development Officers responsible to his Ministry. Others concerned with the issue include officials of the National Child Protection Authority, also under his Ministry, and Probation Officers who function under Provincial Ministries. The Unit would also need the close cooperation of officers from the Women and Children's Desks that the Police have now established nationwide, effectively as far as the North is concerned, though I cannot speak for other areas.
One of the decisions made at the Consultation was that clear job descriptions should be drawn up for all these officials, to ensure comprehensive coverage of all areas whilst avoiding overlaps. At the same time it was noted that ensuring comprehensive coverage at all levels would require a division of responsibilities on a geographical basis, with one officer monitoring activities in a particular area and reporting on these to colleagues.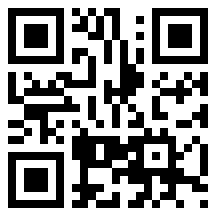 While going through the schedule of projects implemented by Non-Governmental Organizations in the north, in terms of the task I was given of coordinating assistance to make it more effective, I found a number of different projects to establish Children's Clubs, with a sum of Rs 1000 granted for each Club. I was surprised by this, and even more surprised when I found that the Divisional Secretaries concerned had no idea about these allocations.
However, following a helpful report I received from the Divisional Secretary of the Vavuniya Town Division, I asked others too for records of Children's Clubs in their areas, and found that a number had been set up. I also found errorneous my initial assumption that the projects were not very coherent, and could not serve any great purpose. I had asked Save the Children, which had been instrumental in developing one Project to establish Children's Clubs, for details, and received a very clear exposition of the initiative. While clearly there needed to be better liaison with the Divisional Secretaries, this had in fact been envisaged in the Project, as was clear in the note Save the Children submitted on the subject, making clear how important the concept was.
Most of what follows is taken from that note, which Save the Children, which had been the international NGO Representative on the Civil Society Partners for Reconciliation that has been meeting in my office over the last year, kindly supplied at my request. It was entitled Children as Agents for Change which indicates the importance of providing space for children to enjoy themselves whilst also learning to take on responsibilities and care for their own lives.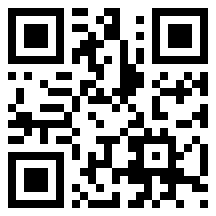 One of the most depressing features of government is the readiness with which transfers are used to solve problems. At the Education Consultative Committee in Parliament, some of my colleagues pointed out what seemed to them grave faults in Principals or Zonal Directors of Education, and recommended that they should be transferred at once. They were startled when I said that would be wrong, but then acknowledged that, if the officials concerned were unsatisfactory, it would be destructive to transfer them to other responsibilities where they would also prove unsatisfactory.
Last week the same thing happened at a Divisional Secretariat Reconciliation Committee meeting, when strong objections were made to a particular Grama Niladhari. Again, the community representatives who made the charges – with no inhibitions about naming their subject – seemed surprised when I said that was inappropriate, but agreed with my point that their complaints should be investigated. The man should then be reprimanded if the charges were established, and subsequently dismissed if he did not improve.
The first Consultative Committee to meet in Parliament this year was the Education Committee, and it went on for over two hours. This was heartening, because it suggested a high level of interest amongst Members of Parliament. However it was also sad that much time was spent discussing specific problems, such as the transfer of Principals and Officials, and individual admissions to schools, since these take away from what should be the main purpose of Consultative Committees, namely policies and general principles, leading where necessary to legislation.
There is of course need for Members of Parliament to raise such issues, and the Minister made some valuable suggestions in this regard. He proposed to have consultations with regard to particular areas, and I hope he will do this in small groups, since it makes no sense for officials and parliamentarians from all over to waste time listening to parochial problems.
Interestingly, Parliament has I think taken a step in the right direction in decreeing that not more than 25 officials come to meetings of Consultative Committees. Though it was pointed out that this was inadequate, given the range of officials needed to discuss Education, it would make far more sense for meetings intended to discuss details of educational administration in particular districts to take place at the Ministry, with only officials and parliamentarians from the district or the province. Four or five meetings in each of the two weeks per month during which Parliament meets would cover the whole country, with opportunity to go into detail without time being wasted by the generality.