You are currently browsing the tag archive for the 'Divineguma Bill' tag.
Several papers, though interestingly enough not all, carried accounts last week of the failure of Vasantha Senanayake to propose the Constitutional Amendment that stood in his name on the Order Paper of Parliament on September 25th. It was not however registered that he had not withdrawn the motion, which was to introduce statutory limitations on numbers in the Cabinet. He merely postponed it, while meanwhile requesting government to set up a Committee to go into that and other constitutional amendments he had proposed.
It seemed to me a pity that he had not gone ahead with the motion, not least because of the enthusiasm with which government members had greeted it on the day. One government MP came up to congratulate him, and was deeply disappointed to be told that he would not be proposing it that day. Even more surprisingly, a Cabinet Minister, albeit a particularly honest and honourable one, told me it was a very good idea. And the enthusiasm of the opposition also took the form of recognition of their own inadequacies, for Ravi Karunanayake, who had proposed something of the sort through a Private Members Motion, granted that it was much more effective to put forward a Bill.
Ravi indeed has contributed to the contumely in which Private Members Motions are held, by proposing hundreds of varying importance, which has contributed to Fridays becoming a day to avoid Parliament. And it is a mark of the lack of awareness about Parliamentary practice in those who pass for senior Parliamentarians that it was a first time member who registered the importance of putting forward a Bill, instead of adding through a Motion to the tedium of Fridays. That day in Parliament is now largely the preserve of Ravi and of his great rival Buddhika Pathirana, along with legions of the dead (obituaries being the other main subject of discussion on Fridays, apart from the motions of the dynamic duo).
The assumption in the press was that Vasantha had been pressed by the UPFA leadership into withdrawing the motion. This had indeed happened earlier, for he had put forward the Bill some months ago, but on that occasion the President had spoken to him and, in talking about his bright future, persuaded him not to put it on the agenda. I suppose it is because I do not have a future that I would have sought some sort of commitment from His Excellency to encourage debate and discussion on the matter, but I can understand someone of Vasantha's age believing that that would not be the end of the matter. Read the rest of this entry »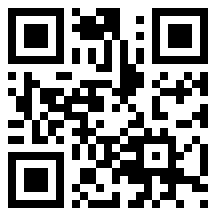 After many months of thinking Prof G L Pieris was leading the President down the garden path, I was pleased recently to find that he had lived up to his intellectual reputation and given some reasonably sound advice. This was with regard to the effort to amend the 13th Amendment, as to which initially there were four areas of apparent concern.
When the Cabinet was finally given some amendments to consider however, there was only one proposal for change. This was after G L had been asked for advice, and it looks like he had very sensibly said there was no point in worrying about land and police issues. Given that National Policy on all issues remains with the central government, and given the practices that have been instituted since the days in which the 13th Amendment was passed, there is no doubt that government will continue to be in charge of these areas. Implementing national policy through regional agencies, whether elected or appointed, will of course continue, and I can only hope that government moves swiftly towards making sure this happens through small units which can actually relate readily to the people.