You are currently browsing the tag archive for the 'Dilan Perera' tag.
The request to write an article on US Policy towards Sri Lanka in 2008/2009 came at a timely moment, for I had been reflecting in some anguish on the crisis that the Sri Lankan government is now facing. I believe that this crisis is of the government's own creation, but at the same time I believe that its root causes lie in US policy towards us during the period noted.
Nishan de Mel of Verite Research, one of the organizations now favoured by the Americans to promote change, accused me recently of being too indulgent to the Sri Lankan government. I can understand his criticism, though there is a difference between understanding some phenomenon and seeking to justify it. My point is that, without understanding what is going on, the reasons for what a perceptive Indian journalist has described as the 'collective feeling that the Sri Lankan State and Government are either unable or unwilling' to protect Muslims from the current spate of attacks, we will not be able to find solutions.
Nishan might have felt however that I was working on the principle that to understand everything is to forgive everything. But that only makes sense if corrective action has been taken, ie if the perpetrator of wrongs has made it clear that these will be stopped and atoned for. Sadly, after the recent incidents at Aluthgama, I fear the time and space for changing course are running out. But even if we can do nothing but watch the current government moving on a course of self-destruction, it is worth looking at the causes and hoping that history will not repeat itself at some future stage
My contention is that the appalling behavior of the government at present springs from insecurity. That insecurity has led it to believe that it can rely only on extremist votes and extremist politicians. Thus the unhappiness of the vast majority of the senior SLFP leadership, and their willingness to engage in political reform that promotes pluralism, are ignored in the belief that victory at elections can only be secured if what is perceived as a fundamentalist and fundamental Sinhala Buddhist base is appeased.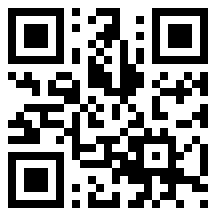 I was pleased that Laksiri Fernando had picked up on my publication of documentation with regard to the negotiations between the government and the TNA way back in 2011. I suspect he is right in saying that some might think this is betrayal, given that even my efforts to defend the Secretary of Defence against Sarath Fonseka's allegations in 2009 were described as betrayal. But this was by those such as Wimal Weerawansa who wanted to take political advantage of those allegations and therefore did not mind insinuating that they were true.
However I trust that those concerned with political reconciliation and long term peace, as Prof Fernando is, will realize that these notes are meant to make clear how easy it would be to reach a consensus with the TNA. But this needs negotiations to be conducted in good faith, and systematically, with appreciation of what the other side might fear. It is also important to move swiftly on whatever is agreed, as Nimal Siripala de Silva tried to do in 2011 with regard to the Concurrent List, only to be rebuffed by G L Pieris., even though we had obtained the President's agreement to proceed.
To illustrate what I mean, I will look at the question of a Senate, which seems to have been a priority only for the President and me on the government side. To go into the history of that proposal, when I was appointed to head the Peace Secretariat in 2007, I should perhaps have participated actively in the discussions of the All Party Representatives Conference, which SCOPP hosted. But the Chairman, Prof Tissa Vitharna, thought that someone new should not be involved, so I stayed away. My main contribution was to cut down on the food bill, which had been enormous when I took over, largely because the practice previously had been to stuff up the delegates while waiting for the proceedings to start. This took for ever given prevailing standards of punctuality, and with the orders being placed beforehand, much went to waste when hardly anyone turned up.