You are currently browsing the tag archive for the 'Dharisha Bastians' tag.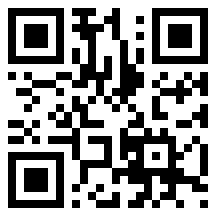 The impending visit of UN High Commissioner for Human Rights, Navanethem Pillay, can be seen as a great opportunity for the government to improve policies and practices as to Human Rights in this country. I can only hope that this opportunity will be taken, and that she will not instead be seen as a threat.
Unfortunately, some indiscretions early in her career have coloured our perceptions of her. Most notably, back in 2009, when the Council was discussing Sri Lanka at a Special Session initiated by the British – and sadly, it now seems from Wikileaks, supported by the Americans, even though at the time we thought the Americans still had the balanced approach to us they had evinced during our eradication of terror – Navi Pillay made a statement designed to put us in the dock.
She may well have believed what she said at the time, but even worse was her continuing condemnation after the Special Session had passed a resolution essentially endorsing the Sri Lankan position. At the next ordinary session she made a statement that seemed to challenge the Resolution passed by the Council. She was roundly rebuked for this by the Indian representative at Geneva, and I am happy to say that after that she did not do anything that could be considered improper.
I used to find it most entertaining, I once told Bob Blake, that the main hopes of the West with regard to Sri Lanka rested on a Stalinist and a Trotskyist. This was in the days when some elements in the West were trying to stop us destroying the Tigers, while others, whilst appreciating our need to escape the threat that had bedeviled life here for so long, were anxious that we also moved towards greater pluralism. I used to place Blake in the latter category, and though it seems that he condoned the games that some Embassy staff such as Paul Carter played later on, I had no objection to his support of pluralism.
I was also glad that he appreciated DEW Gunasekara and what he had achieved in a couple of years for language policy, which no government had bothered about in the nigh twenty years previously after Tamil had been made an official language. This was because the foreigners who welcomed the measures DEW had introduced could not claim that these were done to keep them happy.
We know that there are elements in Sri Lanka, as represented most obviously by the egregious Dharisha Bastians, who nine months ago declared, in conformity with the views of her patrons in the Ministry of External Affairs, that Sri Lanka had finally decided who her real friends were, and would therefore obsequiously follow the West. That particular act of dancing on the graves of Tamara Kunanayagam and Dayan Jayatilleka and myself has since given way to virulent attacks on the government, with similar sanctimoniousness. These have become more shrill recently following the drama of the impeachment, and contribute to the view that everything has to be seen in black and white, with any opposition to the impeachment of the Chief Justice constituting an attack on the government.
After the Resolution targeting Sri Lanka was passed in Geneva in March, there seemed to be a scramble in the Ministry of External Affairs to jump on what was seen as a Western bandwagon. The egregious Dharisha Bastians engaged in much bashing of many of
those entrusted with various aspects of international relations over the preceding few years who had also been in the forefront of advocating, long before the LLRC made its report, that we should move swiftly towards reconciliation.
Instead, claiming to have inside information from the Ministry, which may well have been the case, she declared that a decision had been made to cleave to the West. This was accompanied by active denigration of many countries that had supported Sri Lanka in the last few years.
The more extreme elements in the Ministry of External Affairs have at last put their cards on the table in the form of an article by the wife of one of its rising stars. The same young lady kindly gave me an opportunity to engage in a strong critique of the viewpoints she represented, when she gratuitously attacked me some weeks back.
What is astonishing is that this article is based on the premise that countries like Cuba and Venezuela are anathema at present to Sri Lanka. I suspect it will be news to President Rajapaksa that Cuba is a  failed state and that a positive view of Chavez 'fundamentally undermines everything Sri Lanka has stood for since it inherited a liberal democracy post 1948'.
Certainly those countries have weaknesses which is why they should not be absolute models for us. But the same applies to the countries to which we are supposed to subscribe without question, if the article is accurate in suggesting that Sri Lankan policy will now focus on its 'relationships with its traditional liberal democratic allies', ie the West. It is claimed that this new departure is the reason that Tamara Kunanayakam and Dayan Jayatilleka are being sidelined, while 'a career diplomat with proven ability to engage the West' is now being sent to Geneva.
Oddly enough, the article completely ignores the fact that the attack on us as developed by the United States focused on what were seen as inadequacies precisely with regard to what Tamara and Dayan also noted. Their commitment to a pluralistic society with greater attention to Human Rights has never been questioned. It should also be noted that they have both consistently stressed the need for both Reconciliation and truth telling. It was not they who attacked me when, three years ago, I noted that there had been civilian casualties, a position about which supposedly more 'liberal democratic' colleagues were in a state of denial.
What this latest policy statement of the Ministry of External Affairs suggests is that its denizens have no understanding at all of foreign policy. The West basically has three reasons for its continuing assaults on us over the last few years.
The first and the one publicly proclaimed was the argument that Sri Lanka was violating Human Rights consistently, and this had to be prevented.
The second was the pressure applied by the diaspora, which exercises a disproportionate amount of influence on some governments.
Finally there was the desire to bring Sri Lanka into its sphere of influence, and in particular prevent China from gaining a strong foothold here.
One of the most preposterous charges laid against Dayan Jayatilleka in the Ceylon Today diatribe is that he writes too much. It is of course understandable that this comes from the Mandarins of the Ministry of External Affairs – I am assuming that Ms Bastians who wrote the article was fed by that Ministry, given that her husband Gehan Indragupta is a member of the fraternity – since their distinguishing feature is that they cannot or do not write at all.
I was made vividly aware of this when I was in Lebanon, where our ambassador is one of the brightest thinkers in the Ministry, though doubtless looked down upon by the Mandarins as someone who does not write perfect English. I was told by someone in authority that this was one of the problems with many staff, but obviously nothing has been done to improve the situation, if indeed it is a problem (given the general quality of English anyway, and the actual excellent content of those the Mandarins look down on). When indeed the Minister asked me to help draft statements I said I could easily help, but would it not make more sense for me to train people in writing? I heard nothing more, and I suspect the reason the President gave me in his shrewd fashion means that I will not be permitted to assist in that regard, or indeed any other.
To get back to our ambassador in Lebanon, he has edited a collection of essays on directions for Sri Lanka foreign policy, but it seems that the Mandarins had not contributed. He himself had written an essay, and one had been promised by Ravinatha Ariyasinha, our man in Brussels, but apart from those two, I believe that all contributions come from outsiders. In such a context, the Ministry should be delighted that it has at least some people working for it whose writings are highly respected internationally – but instead we are beset by petty jealousies that will strive to destroy one of our few diplomats who is regularly called upon by his peers to speak for them in public forums.
I was delighted to have also been attacked in an article in 'Ceylon Today' that basically attempted to say that what it termed the monumental loss at Geneva was largely due to Dayan Jayatilleka (and, in parenthesis as it were, to me). It is suggested that what the writer, Ms Bastians, calls a Rottweiller approach, alienated the West, and that is why we have been persecuted by the US and other countries. But, since much of the article is a personal attack on Dr Jayatilleka, building up the case that was set in motion with a missive from the Ministry of External Affairs alleging corruption etc, it is obvious that this is part of the brilliant technique of the fellow travelers in the Ministry to ignore the real problems about Geneva and get on with their task of getting rid of all our able emissaries.
Ms Bastians, I gather, is the wife of Gehan Indragupta who is in the Ministry, in Colombo at present, a batchmate of George Cooke, one of the principal plotters against Dr Jayatilleka. George, who is unmarried, was permitted to move into an unfurnished apartment at a monthly rental of Euro 3280/-. One of the charges against Dayan is that he permitted Mr Razee, also a Second Secretary at the Mission like George, to stay for a long time in a hotel. The reason for this is that he was given a much lower rent ceiling and, even when this was subsequently increased to Euro 2500/-, finding a furnished apartment, which was specified, was not easy.
George however is a lucky soul, one of those plump Burgher boys whom motherly teachers at nursery school adored. Though not very bright, they would win prizes for elocution, and I recall George acting as Master of Ceremonies at various functions during Mr Bogollagama's tenure. I suspect he was the person who advised Mr Bogollagama that the G15 was not of the slightest importance, for when the President was offered the Chairmanship of this body, he said that the Foreign Minister had told him not to take it up because it did not contain countries of importance. I should note though that, when I told the Foreign Minister that it included countries such as India and Brazil, he ignored the advice of the Ministry professionals and persuaded the President to take up the position. That it was not made use of subsequently is well known by diplomats in Geneva, and also the reasons for this – as one Indian journalist told me, the problem was that, after Dayan left, instead of asking friends for advice and assistance, we would only ask them for their votes.
So much for the professionalism of the Foreign Office. That, doubtless, is why they – as exemplified by Ms Bastians – are also attacking Tamara Kunanayagam, who was grossly ill-treated in Geneva. I was asked why this was so by two Westerners, who appreciated the forthrightness with which she spoke, and her sheer professionalism. They could not understand why she had been sidelined, but the mandarins who ill-treated her will claim to the President that it was all her fault.