You are currently browsing the tag archive for the 'Development Committee' tag.
Recently, at a Consultative Committee in Parliament, one of my colleagues remarked that there was no need of any opposition given my own contribution. I had been critical but what my colleague, from the Gampaha District, failed to understand was that I had criticized neither policies nor action. What I had been objecting to was a failure of action, and had the gentleman understood how Parliaments should be conducted, he would have realized that I was actually trying to help. Surely it should be the business of politicians supportive of the government to promote action in accordance with productive policies, not to sit back complacently when there is no progress.
The incident occurred at the 17th meeting of the Consultative Committee on Education, when I wondered what had happened about a matter I had raised at the previous meeting, held 3 months earlier (meetings are supposed to happen every month, but this Standing Order, like almost all others, is observed in the breach). In May I had brought up the question of opening computer laboratories which had, in at least two cases I knew of, been completed and equipped, but were awaiting a ceremonial opening.
The Minister had claimed on that occasion that such a ceremony was needed so that the people would know who had gifted the laboratory. But when I pointed out that these were not gifts, but built with the people's money, he had granted my point. So, to cite the minute, he 'stated that the Chairman of the Development Committee of the area should be responsible to utilize them and instructed to take immediate action to open them'.
This time it was reported that some laboratories had been opened already, and that many more would soon be opened in the Uva Province. This caused a lot of giggles, but that did not matter so long as the children were now able to use the equipment. But surely it should have struck my colleagues that, even if the priority was to get brownie points from these computers, the sooner they were in use, the better for the politicians too, as well as the children. For obviously the people would know if there were an unnecessary delay – it was parents and teachers who had kept me informed in areas I am familiar with – while there is also a risk of computers deteriorating if not swiftly put into operation. Read the rest of this entry »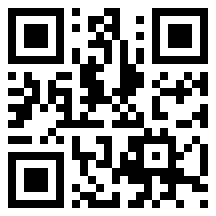 I write this in Shillong, capital of the state of Meghalaya, while attending a Conference on 'India's North-East and Asiatic South-East: Beyond Borders'. It has been arranged by the Centre for Research in Rural and Industrial Development, which has an impressive array of full-time staff as well as Consultants. One of them, a retired Colonel who had worked for many years in the North-East when it was a hotbed of insurgency, delivered a fascinating paper on the subject. In addition to his many ideas for improving the situation, I was fascinated by the interchanges between him and academics from the area, who deplored his use of the term 'misled brothers' to describe the former insurgents. They thought it patronizing, whereas the Colonel had thought it a less divisive way of describing those who had previously taken up arms against the State.
Regardless of the merits of the case, what was illuminating was the manner in which such debates took place. CRRID is supported by the Indian Ministry of External Affairs, but the participants represented different views, and even the personnel from CRRID, including several former MEA dignitaries, made no bones about what they thought could be done better by the Indian government. This should be normal practice, but sadly it is unthinkable in Sri Lanka. I was reminded then of the absence of Tamil politicians when the Lakshman Kadirgamar Institute finally got off the ground, with a Seminar on Reconciliation. Not one of them had been asked to present their views, and consequently they did not attend.
In passing I should note that that prompted the workshop which the Consortium of Humanitarian Agencies arranged, at which we had a wide range of views. The proceedings culminated in a decision, suggested by Javid Yusuf, to formulate a National Reconciliation Policy, which soon got underway in the office I then had, as the President's Adviser on Reconciliation. This was discussed with a wide range of stakeholders, politicians and religious leaders and media personnel, at gatherings kindly arranged by solid supporters of Sri Lanka as well as Reconciliation, the Japanese Ambassador and the Papal Nuncio. After finalization the Draft Policy was sent to the President, where it got lost.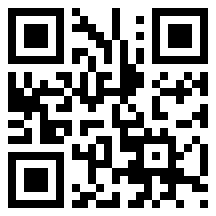 At many of the Divisional Secretariat Reconciliation meetings I have attended in the last few months, there has been harsh criticism of what are termed District and Division Development Committee meetings. Often I am told that problems are raised at these meetings, but nothing is done. Promises are made, but they are never kept.
More recently, since I have again been in the East, having concentrated for the first five months of this year on the North, there have been many complaints about decisions made at Development Committee meetings being changed by the Chairman. There are also allegations of contracts awarded to Rural Development societies being cancelled and given to other entities. Some of this has to do with the comparatively large sums made available through Deyata Kirula for development projects.
Though the allegations made suggested corruption, on going into details I felt that some changes made sense. However it is clearly counter-productive to make decisions after consultation and then change them without at least keeping all stakeholders informed of the change and the reasons for the change.