Tag Archive
You are currently browsing the tag archive for the 'Democratic Youth League' tag.
September 1, 2013 in International Relations and Security | Tags: Bodhu Bala Sena, Buddhika Pathirana, Chanaka Amaratunga, Council for Liberal Democracy, Democratic Youth League, FNS, Free Democrats, Friedrich Ebert Stiftung, Friedrich Naumann Stiftung, German Liberal Party, German Socialist Foundation, Lalith Athulathmudali, Manusha Nanayakkara, Paikiasothy Saravanamuttu, Paul Bischoff, Ranil Wickremesinghe, Ravi Karunanayake, Sagarica Delgoda, UNP, Wimal Weerawansa | Comments closed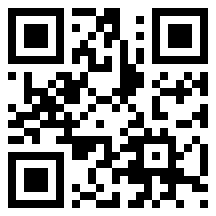 I have been intrigued recently by a couple of reports about how other countries have been providing funding to various organizations in Sri Lanka that engage in political activities. First there was the allegation, made prominently by Wimal Weerawansa but expanded on elsewhere, about Norwegian funding to the Bodhu Bala Sena.
On the same day on which I asked the Norwegian ambassador about this, I was told that Sagarica Delgoda, head of the Friedrich Naumann Stiftung in Sri Lanka, had been questioned about support she had provided to a conference organized by the UNP. The FNS is the foundation of the German Liberal Party, the Free Democrats, and they had provided the Liberal Party, or rather our think tank, the Council for Liberal Democracy, with funds in the old days for various seminars.
When I was inquiring about the story, I was told, by Paikiasothy Saravanamuttu who had long ago been one of my Vice-Presidents in the Liberal Party, that before the lady was questioned there had been attacks on me too, in various newspapers, on the grounds that I too was receiving funds from the FNS.