You are currently browsing the tag archive for the 'Democracy' tag.
The saddest casualty of the Yahapalanaya government determination to abandon all pretence of promoting democracy, let alone good governance, has been Karu Jayasuriya. I once thought of him as a decent man, weak but never doing dastardly deeds on his own. When he first started abusing the office of Speaker, I made excuses for him, and even wrote to apologize for harsh criticism since I thought he must have been affected by the family bereavement he suffered.
But his latest chicanery has convinced me that he is the worst Speaker this country has had to endure, totally subordinating the Legislature to the Executive with no attention to parliamentary norms. Previously I had thought Bakeer Markar the worst, beginning from the days when he admitted a second member for Kalawana into Parliament. This little trick precipitated a crisis when the Jayawardena government then brought legislation to perpetuate this. The Supreme Court said, obviously, that this required a Referendum, which worried Jayewardena since consulting the country on such a subject was obviously ridiculous.
My father came to the rescue declaring that, if the obnoxious extra member whom Bakeer Markar had brought in by sleight of hand resigned, he would let the matter lapse. Jayewardena told my father that he was required to report any vacancy (for the Elections Commissioner to then work on filling it), the operative word being 'shall'. My father noted that the operative word was 'vacancy' and that, if he thought there was none, he was entitled to keep quiet.
Jayewardena argued that that was going against the Speaker's decision, but my father said that he was not responsible for the Speaker's illegal rulings, and he could not be bound by them as opposed to the law. He added that, if a case were brought against his decision, he should be allowed to defend himself, without the Attorney General's Department confusing matters. Jayewardene was relieved and accepted the advice, and so the additional member for Kalawana lapsed.
This time round, in what is an even worse ruling, Karu also brought in the Attorney General's Department for good measure. This was I think to obscure his own responsibility for perverting the Constitution and the ruling of the Supreme Court. After all, he needs to consult the Attorney General only about new bills, so indeed what he did was in effect an admission that this was a new bill. Read the rest of this entry »
A little learning is a dangerous thing. It is also sad when limited intellect leads to high appointments on the grounds that there will be unthinking support of the appointing authority.
This seems to be the case with the current Attorney General, who seems in a couple of weeks to have completely destroyed the reputation of his Department which had been considerably enhanced by the brilliant cross examination at the Bond Commission by senior officers. What seemed the silencing of the forceful Dappula de Livera, the absence for some time of the incisive Yasantha Kodagoda, suggested that the AG had decided to hold back – and so the leading lights of the UNP have been preserved.
Then the Attorney General went further, in delivering a preposterous opinion regarding the appalling move to postpone elections through introducing amendments to a Bill that was for an entirely different purpose. The amendments were referred to Jayantha Jayasuriya by Speaker Karu Jayasuriya, whose reduction to being a mere tool of chicanery is extremely sad. The latter's behavior in the last couple of years suggests that the excuses he proferred to me, when I tried to make him act on the Good Governance issues in the President's manifesto, that his hands were tied because he was not trusted by his Leader, now seem rank hypocrisy.
It is strange that he felt a need to refer amendments to the Attorney General, since this is mandatory only for Bills. The reason doubtless was that he realized that this was in fact a new Bill, so he wanted to cover himself. On cue the Attorney General responded with a farrago of nonsense, beginning with citing Erskine May to the effect that 'As in other matters of order, the admissibility of an amendment can ultimately be decided only by the House itself, there being no authority which can in advance rule an amendment out of order…' Read the rest of this entry »
For the second part of this series, I will follow the system of the book that Cambridge University Press published some years back, and deal with practice in Sri Lanka. At the time I wondered whether I was not being unduly simplistic in spelling out in detail the way in which democracy developed in Sri Lanka. But a decade later, I realize this is essential, for, let alone students, many politicians and even academics cannot connect, and see relationships between basic political principles and what happened in this country – which was often the result of the particular convenience of a few individuals in positions of authority or of influence.
The first Chapter of the Second Part, Chapter 5, is about Power Sharing and Representation. It begins with a quick sketch of Early History before moving on to the development of Representative Institutions in the British period.
Early History
Sri Lanka, as most countries of the world, had an autocratic form of government for much of its history. Kings (or sometimes queens) ruled Sri Lanka from well before the Christian era. A change of government meant a change of monarch, often through violence or invasions. Sometimes the country was divided into several small kingdoms, with different kings who were independent of each other. More often, it was unified with one king dominating other rulers who were characterised in different periods as sub-kings or governors.
These kings were given advice and assistance by councils with various responsibilities at the centre. There were also systems of local government, with councils of elders in villages, or councils of various sorts to advise governors of regions. However, all such councils existed at the will of the king, as did the courts. They and the governors were chosen or appointed on the sole authority of the king. Though good rulers took into account the wishes of their people, the idea that the people had a right to choose their rulers never came into play. The only occasions on which the will of the king was not absolute was with regard to succession or appointment of sub-kings, where heredity was crucial. In short, democracy was unheard of as a principle. The Divine Rights Theory of Monarchy based on heredity or conquest held sway in Sri Lanka, as it did in most of the world, for most of its history. Read the rest of this entry »
Finally, in this Chapter on Democracy and Representation, I look at how countries can avoid the impression that their governments look after only particular sections of society. Making it clear that government is inclusive, and bears equal responsibility for all groups in a country is an important part of ensuring the unity and thus the sovereignty of any country.
Avoiding Majoritarianism
The idea that the winner takes all after an election has caused serious problems in many democracies. It reduces the need for constant consultation that will contribute to continuity of policy. In pluralistic societies, in particular, it leads to neglect of the needs and aspirations of minorities. Minorities need not just be racial and religious minorities. Particular regions and social groups, even though they are a part of the racial or religious majority in a country, can be neglected by a government based on a parliamentary majority that springs from a limited proportion of the vote.
Constitutional safeguards, in the form of entrenched provisions, can ensure to a certain extent that discrimination is limited. However, in order to satisfy the needs of all these groups, constitutional safeguards alone will not suffice. Increasingly therefore, states have begun to realise that regional structures of governance are necessary, if the needs of particular segments of society are to be addressed. A central government cannot be expected to appreciate and respond actively to the special needs of smaller units with the same devotion that a government concentrating on that unit alone can supply.
The argument that devolving power to smaller units will cause problems cannot be sustained if the process of devolution is systematic and coherent. Certainly, there are issues that are best handled centrally, and will have to remain the prerogative of the central government. But assuming that all issues are best handled centrally is a fallacy. Also, the argument that devolution of power can lead to separation is no more valid than the argument that failure to devolve also leads to separation. Historically, the latter has caused separatist movements more often than the former.
The argument that devolution suits only large countries is also incorrect, since rational devolution supposes that authority is devolved in accordance with convenience rather than abstract principles. Larger units may require more powers, but smaller units can also exercise some powers in a manner that will benefit their people. One of the most successful examples of a country that has remained unified despite marked differences among its people is Switzerland. It is a relatively small country which allocates considerable power to the several cantons that constitute it. Read the rest of this entry »
In this section I look at how Democracy has evolved in the modern period, and glance at the methods by which people choose their representatives.
Democracy in the Modern Period
During the Renaissance, when classical (that is, Greek and Roman) learning was revived in Europe, there were a few Italian city-states that practised some forms of democracy. But these too eventually submitted to the rule of autocrats, or became parts of larger kingdoms.
As the world began entering the Modern Period, beginning in the sixteenth century, Europe, after reaching Asia and the Americas through its voyages of exploration, began to exercise power over the rest of the world At this time Europe was dominated by large empires and kingdoms ruled by hereditary monarchs. But as wealth increased, and more and more people began to feel the need to participate in government, demands for democracy developed. Study of classical authors helped to establish the idea that the state should be based on a social contract, whereby the rulers were bound to act on behalf of the people. If they failed to do this, they could be challenged. The Divine Rights Theory of Monarchy, which held that a state belonged to the monarch, lost credibility.
As mentioned earlier, it was in England that parliament emerged in the seventeeth century as an institution capable of challenging the executive power of the king. The French Revolution against monarchy, and the American Revolution against British rule in the eighteenth century, established the idea that government essentially belonged to the people, and derived its authority from them. Even though at the beginning of the nineteenth century the kings of Europe tried to restore the old order, this was only temporary. Monarchies prevailed in most countries until the twentieth century, but the kings had to accept parliamentary authority which gradually increased. Those who resisted the longest were swept away during the First World War. Those who had compromised earlier, such as the English King, kept their thrones though actual decision-making powers passed to the elected representatives of the people. Read the rest of this entry »
In Political Principles and their Practice, which Cambridge University Press in India published some years back, the 3rd chapter (after chapters on the State and the Powers and Functions of Government) was about the Law. However I thought that I would leave that till later, and move on to Chapter 4 because of current concerns about changing the electoral system. This chapter explores systems of representation, but before we look into that, it makes sense to consider what me mean by Democracy, and how it has developed over the years.
The origins of democracy
The word 'democracy' comes from two Greek words, 'demos' and 'kratos', which mean 'people' and 'power'. Thus, by democracy is meant a political system in which power belongs to the people. This is now generally accepted as the best system of government, inasmuch as it is the people who constitute the state, and therefore the government of a state should be in the hands of its people. However, numerous disagreements arise when we try to work out the best mechanisms through which people can exercise their power of government.
Clearly, all the people cannot rule together. Therefore, in a democracy, at any given period some of the people have to rule on behalf of the rest. But choosing some people as representatives of all the others has its problems.
Athens was the first state to have adopted the democratic system of government. They found that when there were elections the wealthy were chosen as leaders. They, therefore, instituted a system in which the representatives were chosen each year by drawing a lot from among all the citizens. This, they felt, led to a more truly representative government rather than the system of elections which gave advantages to the more influential members of society.
Athens functioned effectively for several years in the fifth century BC under this system. But a terrible defeat in 404, in the thirty-year war against the Spartans, led to the downfall of its political system. Some of its citizens felt that the defeat was due to their existing system of government. Since then this system of participatory democracy has never been put forward as a model.
In any case it would be difficult to put the system into practice in larger societies with vast differences among people. Athens was, after all, only a small city-state with a relatively educated population which prided itself on the capabilities of all its citizens. It also excluded women, slaves and foreigners dwelling in the city, from involvement in the democracy. So, the number of those from whom the choices were made was limited. Still, the experiment was interesting, and has since provided a mode of sorts for all democratic societies which aim to maximise participation of people in government.
The next important experiment in democracy was conducted by the Romans. It was a significant stage in the development of democracy, since final authority lay with the representatives elected by the people. Though systems of administration in other parts of the world at the time have been described as democratic, inasmuch as there were councils of elders in villagers or regular consultation of bodies of citizens, these were not institutionalised as ultimate authorities. Power, in the end, lay with kings, and it was from them that others—governors, advisers or elders—derived their authority. In Athens, however, as later in Rome, for nearly five hundred years from the fifth century BC onwards, power actually belonged to the people and to the representatives they chose. Read the rest of this entry »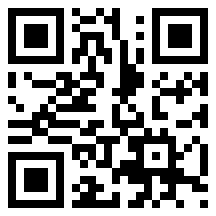 The present controversies over the 13th Amendment and also the commitment of the government to conduct Provincial Council elections are fraught with controversies that I find ironic. I am aware that I am accused of all sorts of misdemeanours, if not quite crimes, for my continuing support for the President even while I continue to point out what seem areas in which reforms are urgently needed, and where some measures taken by government do not help either reconciliation or the coherent and equitable development this country needs.
But I am certainly consistent, and this should be the more obviously recognizable – though sadly no one looks at facts and engages in discussion based on evidence – in comparison with the astonishing inconsistencies of many others. Recently for instance I was struck with the vehemence with which some international locators were talking about the need for Provincial Council elections in the North, given that this was very far from their agenda when the LTTE was in control there.
I remember way back in 2003 being glad that G L Pieris had announced that elections would be held in the North, and then being quite critical of him when these were cancelled. In fairness to the poor man however I was told by Austin Fernando that he had wanted to go ahead with elections and it was the Prime Minister who had stopped him. I assumed this was because the LTTE had decreed they did not want elections and Ranil Wickremesinghe thought he had no alternative except to indulge them. Austin did not confirm this, but I gathered from his response that I was not wrong.
Having spent a week over the New Year in Laos and Cambodia, exploring ancient Khmer temples and gazing at spectacular waterfalls, I thought it would be difficult to return to the mundane realities of Human Rights in Sri Lanka. However some of what I saw and was told relates to one of the problems we are going through, and sheds some light on the polarization that is taking place.
I refer to the question of War Crimes, which still bemuses me. The charge was led in 2009 by the British, for what seemed primarily electoral considerations, while now it is the Americans who have come to the fore. When everyone else welcomed the LLRC report, their demand for more indicated that they wanted their pound of flesh, though I have no doubt they are in some confusion themelves about whether it has to be cut from breast or thigh, with or without blood.
Unfortunately given the games they played with Sarath Fonseka, claimed by a senior American diplomat to an Indian friend to have been a secret weapon to extract concessions from the Rajapaksa government, their seriousness must be in doubt. Certainly this particular criticism of Sri Lanka seems the height of hypocrisy, after what I saw and heard of what the Americans had done in Laos and Cambodia. They would only command credibility in this regard if they hauled Henry Kissinger up before the Courts, and I regret that no one has tried to do this in the decades that have passed since his vicious period in power.
A little boy who insisted on following us at the Temple Complex in Sombhur kept pointing out craters caused by American bombs, and also showed us a temple that had been flattened. And in Laos we were constantly reminded, travelling in the Bolaven Highlands, of the secret war that had been conducted in the American effort to eradicate not only the Ho Chi Minh trail, but all those who contributed to the supply chain. I was reminded too of the coup that had brought Lon Nol to power, and its similarity to what the CIA had done in Chile, where Salvador Allende was murdered and Pinochet propelled into power.
Coincidentally in Cambodia I bumped into my old friend Mark Gooding, who had been Deputy High Commissioner in Colombo, and then been elevated to the Embassy in Phnom Penh. He was with the intrepid Tom Owen Edmunds, who had been officially only the third in rank at the High Commission in Colombo, but was clearly the brightest person there (and a Balliol man to boot). He went straight from Sri Lanka to Pakistan, so I have no doubt his responsibilities are not slight.
By Prof Rajiva Wijesinha, former CALD Chair
Of the proceedings of the Council of Asian Liberals and Democrats Conference on
Synthesis – Managing Burma's Political Transitions: The Challenges Ahead
Producing a synthesis of the various interesting and instructive papers we heard today is not an easy task. Understandably, almost all speakers looked at the issue under discussion through the prism of their own experiences, but unfortunately very few made any clear connection between the problems they discussed and those of Burma, which is supposed to be our primary concern.
Nevertheless the issues they raised suggest what I hope will be productive lines of thought. I will look at these in terms of a formula suggested by a former President of Sri Lanka who had to deal with the aftermath, in the early nineties, of not only the ethnic conflict and the settlement brokered by India, but also a Sinhalese youth insurrection that used dissatisfaction with that settlement as a focus to rouse armed opposition to government. His argument was that we must have consultation, compromise and consensus, and I was reminded of this when Cambodia raised the question of the possibility of talking with the devil, and Hong Kong talked about dancing with wolves.
The answer to what might be a conundrum was outlined in the very first presentation we had on Burma, which fleshed out the position put to us by Aung San Suu Kyi when I was privileged to lead the CALD delegation that met her way back in January 2011. Earlier we had been to the NLD headquarters where some of the party elders seemed to suggest that no compromise was possible. But her position was clear, that she was prepared to talk and to aim for consensus, but she would not compromise on basic principles. Compromise I believe is generally a good thing, when it is based on sensitivity to the positions of other individuals. It should not involve abandoning principles, but one should be prepared to be flexible with regard to other people in trying to reach a common understanding.
Dr Aung this morning, in a moving description of the approach taken by his party now, mentioned that they engaged in talks with all parties based on mutual respect. Their aim was long lasting peace and reconciliation, and this clearly required understanding of what the different parties wanted, what they needed, and what they stood for.
Text of a presentation by Prof Rajiva Wijesinha MP at the  Council of Asian Liberals and Democrats Conference on
Transitions to Democracy – Managing Burma's Political Transition: The Challenges Ahead
16-19 November 2012, Bangkok, Thailand
The news from many parts of Asia has been full recently of ethnic or rather sectarian conflict. In Thailand and the Philippines, there have been southern insurgencies, with Muslim populations asserting a separate identity from Buddhists and Christians respectively. Indonesia has recently found places of worship being closed by a fundamentalist dispensation in Aceh. In both Bangladhesh and Burma, there have been riots, of Buddhists again
Muslims or vice versa. And in Pakistan the struggle between Shias and Sunnis seems to be endless, a phenomenon we see in many countries of West Asia too.
In Sri Lanka we could say we were used to this, as we emerge from a thirty year long civil war, often characterized as being between Sinhalese and Tamils. Yet that would be erroneous, for though the Liberation Tigers of Tamil Eelam presented themselves as the champions of the Tamil people, Tamils were amongst their prominent victims. In setting themselves up as the sole representatives of the Tamil people, they destroyed moderate Tamil forces, killing several leading politicians and browbeating others into submission.
But it would also be misleading to claim that there was no ethnic tension in the country. The Tigers became prominent precisely because there was no harmony and no union within Sri Lanka. Since our democracy was based on a British model, we did not have checks and balances built in, as had occurred with the United States, which had to build up a constitution in the context of conflicting claims, from states with different priorities.
Our democracy was majoritarian, which meant that it could be taken possession of by whoever obtained a majority in Parliamentary elections. Since we had the first past the post system, and since most constituencies were what the British would describe as marginals, on several occasions we had massive majorities in Parliament on the basis of small majorities in the popular vote. And so we had measures that were in theory democratic, ie were based on increasing the power of the people, but which took away power from minorities. Thus we had language policies that made employment more difficult for minorities, we had educational policies that made higher education less accessible, and we had land distribution that favoured the majority.