You are currently browsing the tag archive for the 'Dayasiri Jayasekera' tag.
The seven weeks after the press conference at which Maithripala Sirisena announced his candidature were hectic and tense. During the conference itself, I had a telephone call to say that the Presidential Secretariat had called to demand that the vehicle I was using be returned. This struck me as petty, and foolish given that Chandrika Kumaratunga had just announced that those of us who had come out in favour of the common candidate would be persecuted.
I am aware that Mahinda Rajapaksa felt he had been betrayed by Maithripala Sirisena since, even when they had had dinner together the night before, the latter had given no hint that he was going to contest. But the manner in which I was deprived of my vehicle, even while I was still technically Adviser to the President on Reconciliation, indicated the manner in which anyone who was open in their actions would be treated.
In my case the President had no reason at all to feel betrayed, since I had written to him clearly in October to say we could not support him if he did not proceed with some of the reforms he had pledged earlier. And over the last few months I had made clear the need for reform, both Vasantha and I even proposing Private Members Bills with regard to burning issues such as reducing the size of the Cabinet. Interestingly enough, Vasantha told me that the President had called him and said that he was being unduly influenced by me, but he did not bother to speak to me himself. It was only just before the common candidate declared himself that one of his confidantes, Sarath Wijesinghe, called me and said that he assumed I would support the President. But even Sarath had no answer when I mentioned what worried me, such as the appalling treatment of Chris Nonis.
I have no hard feelings though about Mahinda Rajapaksa, because I believe he was grossly misled by a small coterie around him who cared neither for him nor for the country. What was surprising was that a man of such capacity, and sensitivity to the needs of the country, should have allowed himself to be dominated by a bunch of callous rascals. I should note that, though I have never had any high regard for Basil Rajapaksa, I do not include him in the category of those with undue influence, since he was undoubtedly a man of ability. And he achieved much in terms of development, even though he was not capable of twinning this with human development, which was essential if the fruits of development were to be equitably distributed. And of course he was largely responsible for alienating the President from the senior members of his party, since the impression they had, indicated to me vividly by one of the most decent members of the Cabinet, John Seneviratne, was that he was usurping the powers of all other ministries.
But there were reasons at least, if not good enough ones, for the President's reliance on this brother. What was totally unacceptable was the role played by individuals such as Sajin vas Goonewardene and Kshenuka Seneviratne, at whose behest the President summarily dismissed those who did so much for their country such as Tamara Kunanayagam and Dayan Jayatilleke; the indulgence shown to individuals such as Duminda de Silva and the Chairman of the Tangalle local body who was responsible for the death of a British tourist; the failure to deal with racist elements such as the Bodhu Bala Sena, and equally to stop the fuel for their fires provided by the activities of Rishard Bathiudeen, who had so effectively alienated not just Sinhala extremists but also all Tamils. Read the rest of this entry »
Several papers, though interestingly enough not all, carried accounts last week of the failure of Vasantha Senanayake to propose the Constitutional Amendment that stood in his name on the Order Paper of Parliament on September 25th. It was not however registered that he had not withdrawn the motion, which was to introduce statutory limitations on numbers in the Cabinet. He merely postponed it, while meanwhile requesting government to set up a Committee to go into that and other constitutional amendments he had proposed.
It seemed to me a pity that he had not gone ahead with the motion, not least because of the enthusiasm with which government members had greeted it on the day. One government MP came up to congratulate him, and was deeply disappointed to be told that he would not be proposing it that day. Even more surprisingly, a Cabinet Minister, albeit a particularly honest and honourable one, told me it was a very good idea. And the enthusiasm of the opposition also took the form of recognition of their own inadequacies, for Ravi Karunanayake, who had proposed something of the sort through a Private Members Motion, granted that it was much more effective to put forward a Bill.
Ravi indeed has contributed to the contumely in which Private Members Motions are held, by proposing hundreds of varying importance, which has contributed to Fridays becoming a day to avoid Parliament. And it is a mark of the lack of awareness about Parliamentary practice in those who pass for senior Parliamentarians that it was a first time member who registered the importance of putting forward a Bill, instead of adding through a Motion to the tedium of Fridays. That day in Parliament is now largely the preserve of Ravi and of his great rival Buddhika Pathirana, along with legions of the dead (obituaries being the other main subject of discussion on Fridays, apart from the motions of the dynamic duo).
The assumption in the press was that Vasantha had been pressed by the UPFA leadership into withdrawing the motion. This had indeed happened earlier, for he had put forward the Bill some months ago, but on that occasion the President had spoken to him and, in talking about his bright future, persuaded him not to put it on the agenda. I suppose it is because I do not have a future that I would have sought some sort of commitment from His Excellency to encourage debate and discussion on the matter, but I can understand someone of Vasantha's age believing that that would not be the end of the matter. Read the rest of this entry »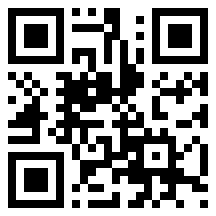 Apart from its failure to pursue Reconciliation with determination and coherence, perhaps the saddest failure of the current government has been with regard to Education. When the Cabinet was being formed in 2010, one of the President's friends who was pressing hard for me to be appointed Minister of Education was told that they had found a brilliant candidate, namely Bandula Gunawardena. I presume his long experience in giving tuition was thought an appropriate qualification.
It was not taken into consideration that his very livelihood had depended on the failure of the education system to provide good teaching. It was not conceivable then, given that he was not likely to disrupt the livelihoods of those who had toiled alongside him in the industry, that he would prioritize the production and employment of more and better teachers. So indeed it proved. The whole approach of the Ministry in the last four years, in line perhaps with the populist rather than productive interpretation of the Mahinda Chintanaya that has dominated government during this period, was to put up larger and more elaborate buildings in select locations.
The purpose of this became clear when I brought up, at the last meeting of the Education Consultative Committee, the waste of resources in the fact that a well equipped computer laboratory had been put up in a school I knew well in a rural area, but it had remained closed for several months. I had been told that this was because the authorities were waiting for a dignitary to open the place.
Bandula confirmed this, and claimed that it was important for the people to know who had provided such a facility. That this was in fact the people, since the building had been put up and equipped through loans which the people would have to repay, was not something that would have occurred to someone who had made his living by giving tuition in Economics. Nor would he have realized that the adulation expressed in speeches at a formal opening would not have a lasting impact compared with the resentment of students, and their parents, who are bright enough to know when something intended to benefit them is being squandered for political gain.