You are currently browsing the tag archive for the 'David Miliband' tag.
In May 2009, Sri Lanka seemed on top of the world. Under President Mahinda Rajapaksa, the Sri Lankan government and forces had defeated the Liberation Tigers of Tamil Eelam, a terrorist movement that had dominated Tamil politics in Sri Lanka. It had survived conflict with not just successive Sri Lankan governments, but even the might of India.
Though the Tigers had been banned by several countries, there was some sympathy for them in many Western nations who could not make a clear distinction between them and the Tamils of Sri Lanka, who they felt had been badly treated by successive Sri Lankan governments. Fuelled by a powerful diaspora that sympathized with and even supported the Tigers, several Western nations had tried to stop the war being fought to a conclusion. When this attempt did not succeed, they initiated a special session against Sri Lanka at the Human Rights Council in Geneva, but the condemnation they anticipated of the Sri Lankan government did not occur.
Instead, Sri Lanka initiated a resolution of its own, which passed with an overwhelming majority. It received the support of most countries outside the Western bloc, including India and Pakistan and China and Russia and South Africa and Brazil and Egypt.
Less than three years later however, the situation had changed, and a resolution critical of Sri Lanka was carried at the Council in Geneva in March 2012, with India voting in its favour. The resolution had been initiated by the United States, and it won support from several African and Latin American countries, including Brazil, that had been supportive previously. The following year an even more critical resolution was passed, with a larger majority. This was followed in 2014 by a Resolution which mandated an investigation by the Office of the High Commissioner. India, it should be noted, voted against this Resolution, but it still passed with a large majority.
Meanwhile international criticism of Sri Lanka has increased, and it had a very tough ride in the days leading up to the Commonwealth Heads of Government meeting held in Colombo in November 2013. Though the British Prime Minister withstood pressures to boycott the event, the Indian Prime Minister did not attend. Though the Indians did not engage in overt criticism, the Canadian Prime Minister was extremely harsh in explaining why he would not attend. And the British Prime Minister made it clear that he would raise a number of issues suggesting that Sri Lanka needed to address several grave charges.
How had this happened? How had a country that dealt successfully with terrorism, and did so with less collateral damage than in other similar situations, found itself so conclusively in the dock within a few years? How had it lost the support of India, which had been strongly supportive of the effort to rid the country of terrorism? Read the rest of this entry »
I was privileged last month to attend the Oslo Forum, an annual gathering of those engaged in mediation and conflict resolution. I had been invited, along with Mr Sumanthiran, to debate on whether it was correct to talk to extremists. The concept paper referred in some detail to recent developments in Nigeria and Afghanistan, but we were in fact the only participants in the debate from a country which had recently been in grave danger from extremists. We were able however to benefit during the Forum in general from informed inputs from several delegates from countries now suffering from extremism, such as Nigeria and Syria and Yemen.
Our own debate was chaired by Tim Sebastian, and though it was generally accepted that I came off well, I told him afterwards that I was glad my Hard Talk interview had been not with him, but with Stephen Sackur. Interestingly, that interview still raises hackles amongst those who seem stuck in an extremist agenda, so I presume they are grateful to our government for no longer using the services of anyone who can engage effectively in Hard Talk. In turn I am grateful to the Centre for Humanitarian Dialogue, based in Switzerland, which organizes the Oslo Forum, and more recently to the Australian Broadcasting Corporation, for giving me a forum in which to argue the case for what the Sri Lankan government has achieved. Contrariwise, those now with the mandate to represent us internationally seem busily engaged in undoing that achievement day by day.
But that discussion, grandly termed the Oslo Debate, was only part of a very interesting programme. Amongst the contributors were Kofi Annan and Jimmy Carter, and I felt particularly privileged to talk to the latter, still thoughtfully constructive at the age of almost 90. I look on him as the best President America has had in recent times, perhaps the only idealist of the 20th century apart from Woodrow Wilson – which is perhaps why their tenures ended in what seems failure. Certainly, as I asked him, his signal achievement in putting Human Rights at the centre of American Foreign Policy seems to have been perverted by his successors who have turned using it for strategic purposes into a fine art.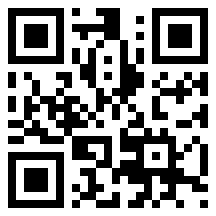 Military intelligence understands well that the diaspora is not a monolith. Indeed my interlocutor noted that only about 7% of the diaspora were supporters of the LTTE. But this made it all the more culpable that government has done nothing about working with the rest, the more than 90% who have wanted only for their kinsmen who remained in Sri Lanka to enjoy equal benefits with the rest of the population. The LLRC recommendation in this regard, about developing a policy to work together with the diaspora, has been completely ignored. Instead those who did well in this regard, such as Dayan when he was in Paris, were the subject of intelligence reports that drew attention critically to their work with Tamils. The fact that in theory this was government policy meant nothing, since very few others were doing anything about this, and there was no coordination of such efforts in Colombo.
Excessive zeal on the part of military intelligence seems to have caused other disasters. We had an excellent High Commissioner in Chennai, but he was summarily removed because, it was reported, the security establishment had criticized him. Similar reports were in circulation about the withdrawal of our High Commissioner in Malaysia, though he himself thought the Minister of External Affairs was the real villain of the piece.
In Chennai, no efforts had been made to engage in the dialogue that the High Commissioner, who was Tamil, tried to initiate. When I spent a few days there a couple of years ago, with my ticket paid for, not by government, but by an agency that had wanted me in Nepal but was willing to fund a journey through Chennai, I was told that I was the first senior representative of government who had gone there for such discussions. The academics and journalists who attended the meetings were willing to listen, but soon afterwards the High Commissioner was exchanged for a Sinhalese, and the initiative stopped. It was only a couple of years later that government finally got round to inviting the senior newspaperman Cho Ramaswamy to send some journalists to report on the situation, which High Commissioner Krishnaswamy had advocated much earlier. What they published made it clear that we had erred gravely in ignoring his advice for so long. The obvious benefits of having a Tamil in station in Chennai, which without him even doing anything made it clear that allegations of systemic discrimination against Tamils were misplaced, never occurred to a Ministry of External Affairs which seems more keen to assuage possible ruffled feelings within Sri Lanka than develop and implement a foreign policy that would take the country forward.
One of the sadder aspects of Tissa Jayatilaka's celebration of American values and conduct with regard to Sri Lanka is his suppression of the change that took place in American policy with the change of government at the beginning of 2009. While many of us thought that, in the interests of the world as well as the majority of the American citizenry, a change would be good, we knew that things would be worse for Sri Lanka if the Republicans were defeated.
We were relieved, given the manner in which the diaspora with its ties to the LTTE had cultivated Hilary Clinton, that Obama was the Democrat candidate, but we still knew things would be tough. When Obama then appointed Hilary as his Secretary of State, we had to prepare for a very different approach. Unfortunately no one in the Foreign Ministry seemed to either understand or care.
I am astonished though to find Tissa too of such a myopic mindset, and asserting that the United States along with India 'supported us to the hilt from 2002 onwards in our battle against the LTTE'. He has obviously not read Wikileaks, which makes it clear that in 2009 the US attitude had changed, and they were fully behind the European resolution against us.
Having spent a week over the New Year in Laos and Cambodia, exploring ancient Khmer temples and gazing at spectacular waterfalls, I thought it would be difficult to return to the mundane realities of Human Rights in Sri Lanka. However some of what I saw and was told relates to one of the problems we are going through, and sheds some light on the polarization that is taking place.
I refer to the question of War Crimes, which still bemuses me. The charge was led in 2009 by the British, for what seemed primarily electoral considerations, while now it is the Americans who have come to the fore. When everyone else welcomed the LLRC report, their demand for more indicated that they wanted their pound of flesh, though I have no doubt they are in some confusion themelves about whether it has to be cut from breast or thigh, with or without blood.
Unfortunately given the games they played with Sarath Fonseka, claimed by a senior American diplomat to an Indian friend to have been a secret weapon to extract concessions from the Rajapaksa government, their seriousness must be in doubt. Certainly this particular criticism of Sri Lanka seems the height of hypocrisy, after what I saw and heard of what the Americans had done in Laos and Cambodia. They would only command credibility in this regard if they hauled Henry Kissinger up before the Courts, and I regret that no one has tried to do this in the decades that have passed since his vicious period in power.
A little boy who insisted on following us at the Temple Complex in Sombhur kept pointing out craters caused by American bombs, and also showed us a temple that had been flattened. And in Laos we were constantly reminded, travelling in the Bolaven Highlands, of the secret war that had been conducted in the American effort to eradicate not only the Ho Chi Minh trail, but all those who contributed to the supply chain. I was reminded too of the coup that had brought Lon Nol to power, and its similarity to what the CIA had done in Chile, where Salvador Allende was murdered and Pinochet propelled into power.
Coincidentally in Cambodia I bumped into my old friend Mark Gooding, who had been Deputy High Commissioner in Colombo, and then been elevated to the Embassy in Phnom Penh. He was with the intrepid Tom Owen Edmunds, who had been officially only the third in rank at the High Commission in Colombo, but was clearly the brightest person there (and a Balliol man to boot). He went straight from Sri Lanka to Pakistan, so I have no doubt his responsibilities are not slight.
There is a very strange game being played out in Geneva, the implications of which decision makers in Colombo have not understood – or else, having understood, they simply do not care.
Though the motivations of those attacking us vary, their aim is clear, namely to undermine national sovereignty. The mandarins, or perhaps I should say the rickshaw pullers, in our Ministry of External Affairs were sanguine earlier about what they saw as a bland US resolution. The fact that it requires monitoring of our activities, in particular with regard to accountability, should worry them, but I suspect they no longer understand the basic principles on which the UN should operate.
I say this because of the behavior recently of one of our delegates in Geneva – not the ambassador, I should note, for he is one of the few sharp and independent minds amongst the English speaking elite that now runs the Ministry, and keeps down bright youngsters who are more intellectually astute. There was an attempt, spearheaded it seemed by Sri Lanka, to the astonishment of our old allies from the Non Aligned Movement, to undermine the very foundations of the Right to Development by introducing conditions to national ownership of natural resources. I cannot imagine that the President would have approved such a move, but I can understand him not being consulted on the matter.  What is frightening is that probably the Minister too was not consulted, but he has I assume learnt now that no one takes him seriously, except his publicity unit. If he was consulted, and concurred, I can only imagine that he is getting ready for the regime change that his behavior has done much to precipitate.
How should we be dealing with the threat to the country and its government? Firstly, we should look at the motivations of those now acting against us, and try to assuage those worries that are reasonable. After all, many of those supportive of the resolution genuinely think that we have behaved badly. If we believe they are wrong, as I do with regard to the matters on which they seek to condemn us, we must convince them otherwise. This should not be difficult, now that at last we are beginning to get our act together with regard to the LLRC Action Plan, but there too I was informed that the Foreign Ministry thinks the President's Secretary is not able to deliver, and wants to take over the responsibility.
Given the hash they made of the President's directive in December 2011 to prepare an Action Plan, which only emerged because the President's Secretary set up a sensible team of bureaucrats, it is ironic that the Foreign Ministry wants to take over now, when those bureaucrats are in charge and have begun to move in a manner that was unthinkable when they had been sidelined.    Read the rest of this entry »
Let me deal first with what they have presented as their most damning evidence, the pictures of the dead body of Prabhakaran's son. The killing of a child is always shocking and, unlike the celebrated Elie Wiesel, who excused the killing of members of Osama bin Laden's family on the grounds that 'it was bin Laden himself who placed them in harm's way', I do not think that is in any sense an excuse. We must investigate what happened, and take action if this was execution.
However the manner in which Channel 4 drums up evidence suggests that they are more concerned with vindictiveness towards their enemies than justice. In their anxiety to declare that the boy was tortured, they claim that they have been told this by a Sri Lankan army officer. However, in the transcript they show, it appears that, when they asked this officer how the boy had been treated, he simply responded 'I got to know at the latter stages that they found out where Prabhakaran is through his son'.
Then there is a description from a pathologist about how he had been killed, a description that uses the word 'likely' three times. This uncertainty is compounded in the response to the question Channel 4 posed about torture, having declared that 'clearly' whoever killed him was trying to get information.
The answer is categorical that 'There is no evidence on the body of physical torture'. However, the obliging expert then claims that 'if we can imagine the situation he was in', since there were five others 'who may well have been killed before he was killed', and (this is now definite in what we can imagine), he was shot 'by someone standing in front of him with the end of the gun within a few feet of his body, that would be a psychological torture in itself'. In this extraordinarily tentative world in which the Channel 4 expert lives, the alleged torture being characterized by a bizarre indefinite article too, this is enough to claim that President Rajapaksa is guilty. The sequence ends with the claim that, after several hypothetical steps, 'the legal difficulties of linking the top to the bottom are largely eliminated'.
I should add that this video does not seem, at first sight, to contain many of the flaws of the previous video Channel 4 showed, which was initially dated wrongly (with no explanation given when we showed that the metadata indicated something else), with no editing of fragments in the wrong order with the inclusion of one fragment filmed at a different time and perhaps even a different place according to the reports the UN commissioned, with no purportedly dead figure putting down his legs which led one apparently eccentric expert to declare that is was possible he was drunk or sleeping or playing dead while others were being shot through the head around him. The video of Balachandran's body – not  actual killing which was shown in the other video, which is bizarrely now connected to this through claims of a pattern – does not seem tampered with, which is why I believe the incident should be investigated. In the other case, it is obviously the video that should be investigated first, and for this we or the UN needs to have the original videos Channel 4 showed, not a copy as happened with the first video, when Channel 4 refused to give what they showed to us or to the UN.
Channel 4 claimed to have received the initial video from a body called Journalists for Democracy, which is the same body that supplied the UN with another copy of that video, but one that differed in salient particulars that we had pointed out. And this time round, to strengthen their case against the Sri Lankan government, it is of course a representative of Journalists for Democracy who is trotted out. Those who do not know the involvement of this group in making the film in the first place would naturally be fooled, but it is sad that governments also refer to Channel 4 approvingly, without bothering to study the sleight of hand that is used. Read the rest of this entry »
The latest Channel 4 film on Sri Lanka dwells on four points, most of them expanded versions of what it claimed previously. Once again, actual evidence in the form of documents dating from the period concerned, indicate how selective it is.
Channel 4, following the Darusman report, talks of bombardments on a UN camp from January 23rd on. Unlike Gordon Weiss, who mentioned the same incident but without a date, attributing information to retired Colonel Harun Khan, from the UN Secutiry Office, Channel 4 now finally mentions its purported informant, an Australian called Peter Mackay.
There was no Peter Mackay in the list of those going on the convoy supplied to the army. Apart from Harun Khan, the only UN officer supposed to be in the convoy was a local employee called Mr Suganthan.
In contradiction it seems of the Channel 4 claim, the UN Security Chief wrote to the Security Forces on January 24th as follows – 'I would like to thank you and your staff for excellent support in all the UN movements to date' (it must be noted that Harun Khan had stayed behind without authorization, when the rest of the convoy left on January 20th, in order to persuade the LTTE to let local staff who were working in the Wanni leave).
Another letter of du Toit's of January 31st, after Harun and his small group had got to safety, joining an ICRC convoy on January 29th as suggested by the army when the LTTE was delaying their escape, reads as follows, with regard to the local staff, 'My office is keeping the SF HQ regularly updated as events unfurl on the battle field in their immediate vicinity and I can report that we are most pleased with the professional response and cooperation with SF HQ.'
So who was Mackay, where did he come from, and where did he get his footage? He may well have been there, but the fact that his presence was never informed to officials is suspicious in itself, given too his position at UNOPS which had had a number of staff with LTTE sympathies, for whom the UNOPS head had apologized (for instance Benjamin Dix whom Amnesty had taken round Geneva in a show and tell performance during an earlier sessions of the UN Human Rights Council).
It should be added that the deaths of civilians occurred largely because of the strategy of using civilians as human shields, and then fighting from amidst them. We were aware of this from the start, given the evidence of the Bishop of Jaffna who wrote on January 25th that 'We are also urgently requesting the Tamil Tigers not to station themselves among the people in the safety zone and fir their artillery shells and rockets at the Army'.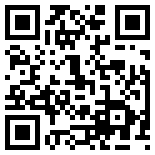 Text of a presentation on January 10th at the Observatory Research Foundation – Delhi, by Prof Rajiva Wijesinha, Adviser on Reconciliation to the President
The report of the Commission of Inquiry on Lessons Learnt and Reconciliation is now public. It has been generally welcomed, and the exceptions that prove the rule sadly confirm the distinction between those who seek reconciliation and those who have other motives in the extraordinary campaign that has been conducted against Sri Lanka over the last two years.
The vast majority of local and international observers have welcomed the Report, though many have noted that a positive report will serve little purpose if its recommendations are not implemented. This is an understandable caveat, for Sri Lanka has not always acted as swiftly as it should, and it has also often failed to publicize its actions. This latter shortcoming is unfortunate, not just because it allows critics to claim that nothing is being done, but more seriously because it prevents the analysis both by government and by concerned persons with no axe to grind of achievements, and thus, as importantly, understanding of deficiencies that need to be corrected.
This inadequacy has been startlingly illustrated by the failure to work coherently enough on the interim recommendations submitted by the Commission. Initially these were not adequately publicized. This was not because of any commitment to confidentiality, since they were soon enough readily known by anyone who was interested, but simply because government did not seem to realize the importance of the recommendations and of, not only acting, but being seen to act. Though a committee was set up to ensure implementation, the lack of transparency in this regard, and what can only be described as a concomitant absence of any sense of urgency, allowed for the feeling that government was not really serious. The views of the Commission, that many current problems might have been avoided had their recommendations been implemented coherently, is quite understandable.
I say this with a slight but not overwhelming sense of guilt because one of my functions, as Adviser on Reconciliation, was supposed to be to 'Monitor and report to HE the President on progress with regard to the Interim Recommendations of the LLRC, and promote appropriate activities for this purpose through the relevant Ministries.' In mitigation I can plead that, though my appointment was made in January 2011, my terms of reference were only received in May. And I finally received an office only in October, with one operational staffer in December. I have no budget for work, though since December I have been supplied with fuel for visits to the North.
Why such incoherence? Whilst I have no illusions about the slowness with which government moves, in general, and find this culpable, I should also note that the more vociferous members of the international community, those who now criticize the LLRC Report, were not really concerned with reconciliation, as opposed to their own sometimes agendas. With a stunning ignorance of history, and exemplars such as South Africa and Chile where the country moved forward without bruising animosities, they confused reconciliation with retribution. Even more absurdly, they thought it was the democratically elected government that should be punished, not terrorists or those who hijacked power and used it brutally as the Pinochet government in Chile or the apartheid regime in South Africa, both of which were allowed to go away quietly as it were.
What is the reason for this? On the one hand there were countries such as Britain and other European states that were worried about the electoral power of the Tamil diaspora, and assumed that its more vociferous members were decisive factors. Fortunately that populist perspective has now diminished, and perhaps one of the most heartening developments in recent months has been the impression Britain has given of wanting to move on, instead of dwelling in the unprincipled wickedness of the Miliband years.
But, conversely, the United States of America seems to have got more intense, as was exemplified by its efforts to suborn military personnel to give evidence against the Sri Lankan state. The recent efforts of its political affairs officer to pressurize government with regard to Sarath Fonseka, whom earlier the Americans had fingered as a possible war crimes suspect, is only explicable in terms of a sense of guilt about the garden path up which he was led.
I should note that one should not of course generalize about the Americans. Even more than other countries, they seem to suffer from schizophrenia with regard to foreign policy, as was exemplified by the positive approach of their Defence Attache in Colombo, who was promptly rebuked for his pains. But, in addition to the endemic tussle between foreign affairs and defence perspectives, America also suffers from a strange combination of ruthless self interest, as their performances in Iraq and Pakistan over the years have shown, and a desire to be seen as decent guys. For Sri Lanka this has led to astonishing levels of persecution since, as one forthright Republican observer put it, the bleeding hearts had to keep quiet about Guantanamo and everything else they had shouted about before, so they transferred their attention to Sri Lanka.
Daily News 30 June 2011 – http://www.dailynews.lk/2011/06/30/fea17.asp
I found reading Craig Murray's 'Murder in Samarkand' extremely disturbing. I had of course known before that to expect international relations to be conducted on the basis of morality was absurd. However I was not prepared for what seemed the total lack of principle that seems to have governed New Labour in its relations with the world.
I must confess to some prejudice in this regard, for I had realized that the British government was totally amoral in its approach to Sri Lanka. I do not mean the government as a whole, for I have the highest regard for most British officials, and I believe the Security establishment worked positively with us to eliminate terrorism. Yet even the police, when dealing with demonstrations in Britain that contributed to rousing public opinion against us, behaved with an indulgence that suggested a lack of concern about how terrorism gains strength.
This could not have arisen from their own judgments, for I felt the senior police officials whom I met once with our High Commissioner knew very well the implications of their failure to deal firmly with the demonstrations outside the House of Commons. But it was clear that they would be allowing the organizers a free hand, and I have no doubt that the decision in this regard was a political one.
It was obviously meant to send a conciliatory message to Tiger sympathizers. We realized why this was being done, and we must be grateful to Wikileaks, and to the more clearsighted Americans, for making clear David Miliband's desire for votes, that led him to behave so callously towards us. Had he succeeded in his efforts, there is no doubt that we in Sri Lanka would still be living under the shadow of terrorism. He would have cared nothing, not for the obvious victims of bombs, not for the poor youngsters forced into brutality and death on a battlefield they did not understand by a ruthless Tiger leadership.
But that he should have done this, and dared to preach to us about human rights, while part of a government that had knowingly connived at torture, seemed to me to have pushed cynicism beyond acceptable limits. I should note that my comments here are based on Murray's book, and it is possible that he has exaggerated. I have tried to get the views of the Foreign Office on this, as I was advised to do by Linda Duffield, a former British High Commissioner here, but I have not as yet received a response. This is not surprising, given that their information desk must be occupied with disseminating information, and possibly disinformation, about Libya, but meanwhile I can only proceed on what seems plausible in Murray's account.