You are currently browsing the tag archive for the 'Darusman' tag.
Mahinda Samarasinghe was appointed by Cabinet to chair an Inter-Ministerial Committee to implement the Human Rights Action Plan, and wanted me to serve on it as well as on a smaller Task Force that would push things forward. Nishan told me the Minister had wanted to appoint Mohan to chair the Task Force but I told him, and the Minister too, that I would only serve on the Task Force if I were in charge. I added to the Minister, without mentioning names, that I had had enough of being appointed to committees that never met.
The Minister did not commit himself, but at the first meeting of the Inter-Ministerial Committee he announced that he had asked me to convene a Task Force to take things forward. He did say that even though I could be difficult – a bloody nuisance, added Mohan, in a loud whisper – he knew I would get things done. It was obvious from this that they had discussed the matter and Mohan had not been pleased. But I was able to go ahead, and we managed to move swiftly with regard to many matters, with excellent cooperation from most Ministries.
I was wary about Mohan by this stage because of my experience with regard to the Inter-Ministerial Committee to implement the interim recommendations of the Lessons Learnt and Reconciliation Commission. He had been appointed to chair this when the recommendations came out late in 2010, but there was no sign of any progress at the time the Darusman Committee issued its report in April 2011. I told the President this and, when he claimed that the Committee had made much progress, I said I thought it had never met.
At my suggestion he then told his Secretary to appoint me to that committee as well as to the team negotiating with the TNA. He also authorized me to collect from the Secretary to the Ministry of External Affairs details of the Committee's work, which he thought was being reported on a regular basis.
The Secretary sent me the file which contained only the first report that had been given to the Human Rights Commission in Geneva. This said a committee that had been appointed to implement the interim recommendations of the LLRC, and government had used that to argue that the Darusman report was unnecessary. But there were no minutes of meetings, and the Foreign Secretary said he had been told that minutes were not kept.
Meanwhile, the President's Secretary had rung me shortly after the President instructed him about the appointments, to say the letter with regard to the negotiating team would be sent, and that Mohan had made no objection to my being put on the other committee. It was only after I put the phone down that I wondered about Mohan having been consulted. While obviously it was a courtesy to keep him informed, I wondered about his views being sought after the President had given an order.
Sure enough, I was told by Lalith Weeratunge a few days later that it was thought I should not be on the committee since I was a Member of Parliament, and that it consisted only of officials. I asked the President about this, and he confirmed that he had been told it would not be proper. I then suggested that monitoring the work of the committee and reporting to him about it should be one of my duties as his Advisor on Reconciliation, to which he agreed.
Armed with that clause in my letter of appointment, I saw Mohan who was as charming as always. He confessed – this was in May 2011, nine months after it had been appointed – that the committee had never met. I suggested that perhaps I should attend its first meeting and he agreed and said he was waiting to get a date from the Secretary of Defence. This was a story he repeated over the next few months, until he finally confessed that the Secretary did not want the committee to meet. Read the rest of this entry »
Enemies of the President's Promse: Mahinda Rajapaksa and the Seven Dwarfs – Sleepy (Part 1)
Enemies of the President's Promse: Mahinda Rajapaksa and the Seven Dwarfs – Sleepy (Part 2)
Mahinda Samarasinghe was asked to chair an Inter-Ministerial Committee to implement the Human Rights Action Plan, and as usual I had to do much of the work through convening a Task Force to expedite implementation.
I resigned however in 2013 when I found that, though there was much goodwill from many Ministries, and we got a few things done, no formal coordination of activities and initiatives was possible. I realized that it was impossible without proper authority to expedite decisions and action. I told Samarasinghe in my resignation letter that he should request that a Ministry be set up. While he was the obvious person to be Minister, I told him he should suggest the President take over the portfolio and be his Deputy. This upset him, even though I pointed out that he would still be in the Cabinet with his existing portfolio of Plantation Industries.
He ignored the letter, and simply declared that he would not let me resign, but did nothing further about the matter. So, after my resignation, hardly anything happened, with Mahinda Samarasinghe uncertain too about his own position, being often asked to go to Geneva at the last minute for Council sessions. By 2014 he was talking about resigning himself, but characteristically he held on to the position, though in effect doing nothing to promote the Human Rights Action Plan.
Human Rights were grossly neglected by the Foreign Ministry, with no invitations to any Special Rapporteurs, until they were forced to interact more positively from late in 2013. Contrariwise, we had tried to engage with them constantly, and had indeed had invaluable support from the Special Representative on the Rights of the Displaced, Walter Kalin, who came to Sri Lanka three times during the conclusion of the War. But there were no visits after that until the High Commissioner herself came in 2013, followed by Kalin's successor.
All this was of a piece with Peiris's failure to recognize, or unwillingness to convey, that the Human Rights situation was worrying for Sri Lanka. Unlike in the days when the dedicated Ministry under Mahinda Samarasinghe coordinated responses to critiques, writing and disseminating the most effective ones, there was now no concerted response to attacks on us. As a result, the impression gradually developed that we could not answer the many allegations against us.
***
 Most pernicious for Sri Lanka was the failure to deal consistently and coherently with the UN on what were termed accountability issues. Well before GL  became Foreign Minister, the President had agreed, in a joint communication with the UN Secretary General, to address such issues. Nothing was done about this, and there was no response too later in 2009 to an American query about possible violations of law. This was very politely worded, and included material that would have helped us rebut any serious charges, but the President simply appointed a committee chaired by an octogenarian lawyer, which never met. My constant reminders to members of the Committee, and to Mohan Pieris who was Attorney General, and seen as the front man on such legal issues, achieved nothing, though Pieris kept assuring me that he understood the seriousness of the problem.
With nothing done for nearly a year, the Secretary General appointed his own panel of experts, headed by 'Kiki' Darusman of Indonesia, and including an American who had previously suggested that Sri Lanka was a genocidal state. Though members of government demonstrated against this, there was no formal response from the Foreign Ministry, which GL by then headed. The impression created was that this was not a serious issue for the country, but simply an opportunity for politicians to score brownie points by establishing their patriotism. Read the rest of this entry »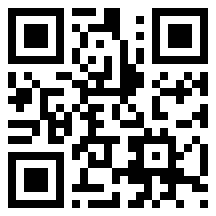 As pressures mount in Geneva, my bemusement increases at our failure to answer systematically the many charges made against us. I had long pointed out that the criticisms made were by and large untenable, but there were certain incidents which required to be investigated further. This view, based on close observation from the vantage point of the Peace Secretariat where I had set in place mechanisms to monitor allegations and check on them, was confirmed by the LLRC Report. That highlighted the need to check on the treatment of surrendees while affirming that indiscriminate attacks on civilians etc were absurd and tendentious charges.
To dismiss those charges however requires logical argument based on evidence. This approach is sometimes not acceptable, as I realized when I was roundly attacked for having declared way back in June 2009 that there had been civilian casualties. The then Attorney General asked me why I had said this, to which my answer was that it was true. I could however understand his assertion that people would try to make use of my answer, and I sympathize with those who feel they might succumb to leading questions and therefore stay silent. But the way of dealing with such matters is to point out the nonsensical nature of such stratagems – as I did with Stephen Sackur on 'Hard Talk' when he asked whether I was admitting there were civilian casualties – rather than hiding one's head in the sand, ostrich-like, and pretending one knew nothing, or even worse, denying reality.
Unfortunately, given that we have so many ostriches in the country, blank denials are thought preferable to logical argument. Thus we seem internationally to have lost the battle with regard to the number of casualties, which has reached the inflated figure now, sanctified by the blessed Darusman, of at least 40,000. These are claimed to be civilians who were killed in indiscriminate firing.
Rajapaksa adviser says majority of the soldiers behaved impeccably.
Sri Lanka can initiate inquiries into allegations that have been levelled against its Army of war crimes in thefinal stages of the war against the Liberation Tigers of Tamil Eelam in 2009 only if it is provided specific instances with prima facie evidence, a parliamentarian from President Mahinda Rajapaksa's ruling alliance has said.
In an interview to The Hindu in Chennai, Rajiva Wijesinha, who was nominated to Parliament by the ruling alliance following the 2010 elections, said the majority of the soldiers had "behaved impeccably."
One of the lesser known Agatha Christies, as I recall, had a rather strange title, 'Why didn't they ask Evans?' The plot hinged on the fact that the parlour maid had not been asked to witness a will – the reason for this was that the man who made the will was an imposter.
I was reminded of this story when I read the Darusman Report and saw how it had left out the testimony of those best equipped to speak about what had happened in Sri Lanka. The records of the ICRC had not been considered, it seemed, nor the evidence of senior UN personnel as to their interactions with the Sri Lankan government.
The reason for this I believe is that senior UN personnel were usually very proper in their approach, as I noted in my dealings with them. There were a few exceptions, but these were people who had come from outside the system and saw their future too as lying in confrontation with sovereign states. Those who had worked in public administration or held academic positions in which they were authorities were much more straightforward. Thus Neil Buhne who was Resident Coordinator of the UN in Colombo, Walter Kalin who was Special Representative of the Rights of the Displaced and who had been largely responsible for the Brookings Guiding Principles on the subject, Adnan Khan and his predecessor who looked after the World Food Programme in Colombo, Tine Staermose of ILO and Dr Mehta and his predecessor of WHO, all saw their role as developmental and humanitarian, to work together with an elected government rather than in opposition to it.
The comparatively positive nature of the 2009 US State Department Report
Late in 2009 the US Department of State produced a 'Report to Congress on Incidents during the Recent Conflicts in Sri Lanka'. The Report was shared in a very positive manner with the Sri Lankan government, and I regret very much that we did not immediately look into the matters it mentioned and produce a response to the US.
This was planned, and a Committee for the purpose was in fact appointed. I have no idea whether the general lack of urgency delayed things, but soon enough there were good reasons to feel suspicions about at least some Americans. The shenanigans with regard to General Fonseka were worrying, though I suspect we should realize that individual Americans may have exceeded their briefs in this regard. As with Sri Lankans, we cannot assume concerted policy in all cases where individuals go out on a limb, though again, as with Sri Lankans, the tendency to stand together leads to misunderstanding.
Still, we should understand that, at least in the American Defence establishment, there is a positive attitude to what we achieved. Indeed there is also awareness that excessive hypocrisy can be self-defeating, if ever international instruments subject America to the same relentless criticism some individuals apply to us, whether through self-righteousness or other more sinister motives.
What was interesting about the State Department Report was that it was balanced and indeed made clear the contribution of the LTTE to any abuses that might have occurred. Whereas some of those working for the UN took pains to suggest that government also bore some culpability with regard to child soldiers, the Report records 18 allegations about this appalling practice of the LTTE. Indeed if any blame should attach to the UN for its activities in Sri Lanka, it is with regard to the condoning of this practice by the UN in the years after the Ceasefire Agreement. The conduct of Joanna van Gerpen, who connived at the continuing recruitment of children over 17, with her failure to ensure proper use of the 1 million dollars that were given to the LTTE for rehabilitation, seems to me deplorable, and she should be deemed guilty by association at least of War Crimes, with appropriate recompense paid to those who suffered.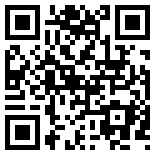 The revelation by the Darusman Panel that the UN had networks of observers in 'LTTE-controlled areas' has not received the attention it requires. The propriety of the UN setting this up needs to be questioned, inasmuch as it indicates what seems to be a parallel source of authority without reference to the government of the country.
The extract that refers to this network also records how it was formed: 'An internal "Crisis Operations Group" was formed to collect reliable information regarding civilian casualties and other humanitarian concerns. In order to calculate a total casualty figure, the Group took figures from RDHS as the baseline, using reports from national staff of the United Nations and NGOs, inside the Vanni, the ICRC, religious authorities and other sources to cross-check and verify the baseline. The methodology was quite conservative: if an incident could not be verified by three sources or could have been double-counted, it was dismissed. Figures emanating from sources that could be perceived as biased, such as Tamil Net, were dismissed, as were Government sources outside the Vanni'.
The sweeping manner in which Government sources outside the Vanni are put on par with Tamil Net requires consideration in a context in which the UN is supposed to be working together with Government. Unfortunately this type of loose talk was encouraged by a lack of precision of the part of various agencies in Government. I have written enough about the battle I had almost single handed to ensure accountability to Government, only to be criticized for this even by people in government who thought I was upsetting good helpmates of Sri Lanka. So here I will only point out the effrontery of the European Union which had prepared 'Modes of Operation for Aid Agencies' which asserted that such agencies held the balance between Government and the LTTE. I got rid of this nonsense the week after I took over as Secretary, after which the Europeans lost interest in the Modes of Operation.
I have dealt at some length with the serious allegations made by the Darusman Panel, and my detailed responses have now been collected into a book. This will be available later this week at International Book House, 151 A Dharmapala Mawata Colombo 7. It is entitled 'See No Good, Hear No Good, Speak No Good: the perversions of the Darusman Panel'.  However there still remains much to be said. I have rarely come across such a slipshod and vulgar piece of work. The manner in which all rules of language as well as evidence are traduced to put the Sri Lankan government in the dock is positively disgusting. Though in the end what happens will depend, not on facts or justice, but on the political predilections of more powerful nations, I hope anyone studying this exercise will realize that the Panelists should not be taken seriously. It will be a travesty of academic standards and integrity if they are used again for the lucrative political jobs that the international community throws up with predictable regularity.
A startling example of the manner in which prejudice trumps decency was apparent in the footnote to Para 98 of the report, which is all about the manner in which the LTTE tormented civilians during the last days. It records that the LTTE 'continued to prevent civilians from leaving the area, ensuring their continued presence as a human buffer. It forced civilians to help build military installations and fortifications or undertake other forced labour. It also intensified its practice of forced recruitment, including of children, to swell their dwindling ranks. As LTTE recruitment increased, parents actively resisted, and families took increasingly desperate measures to protect their children from recruitment. They hid their children in secret locations or forced them into early arranged marriages.52 LTTE cadre would beat relatives or parents, sometimes severely, if they tried to resist the recruitment.'