You are currently browsing the tag archive for the 'Darusman Report' tag.
I have a great affection for General Chandrasiri, and indeed great admiration too. This began when, in 2008, he invited me to be the Chief Guest at the Future Minds Exhibition he had organized in Jaffna. The other principal invitee was to be the Bishop of Jaffna, someone else for whom I have both affection and admiration. Though he has always stood up for the rights and dignity of the Tamil people he serves, he has also spoken out against terrorism and the LTTE.
Indeed, it is a mark of his integrity that the strongest evidence against the spurious allegations made against us with regard to the first No Fire Zone comes in the letter the Bishop wrote on the day that Zone was subject to attacks. Contrary to what the Darusman report insinuates, and what an even less scrupulous report claims was our plan to corral civilians in places where the LTTE had weaponry, the Bishop said that he would ask the LTTE to refrain from transferring weapons into the No Fire Zone. Unfortunately neither the Ministry of Defence, nor the Foreign Ministry (the latter, as Dayan Jayatilleka graphically described it, now territory occupied by the MoD), have bothered to argue against the allegations on the basis of facts and evidence from independent sources.
Unfortunately the aim of General Chandrasiri in 2008, to avoid politicians, as he put it to me when asking me for the event, was countered by Douglas Devananda doggedly turning up and taking a prominent role. I could understand then why he could not be put off, but it is sad that he did not take up the idea suggested by the General's assertion of the need to develop human resources. Instead, even in the local authorities his party won, he allowed personal predilections to come to the fore, and did nothing for development. There was no thinking of the type of partnership that could have been set up, to train youngsters and start businesses, through a synergy of talents, with civilians being in charge but accepting advice and assistance from the military.
For each man kills the thing he loves
By each let this be heard
The coward does it with a kiss
The brave man with a sword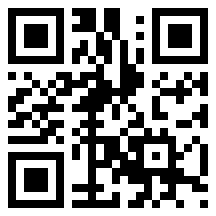 The last few weeks have seen an appalling erosion in the image of the government. In a piece that traced our unfortunate decline from the great military and diplomatic successes of 2009, I had written of cracks within the government, but after that we had two Cabinet Ministers refusing to support the Government in a Vote of Confidence. This is unprecedented, and I believe has never happened in this country before. But there has been total silence from senior members of the government, and I suspect I am the only person who has written to the President pointing out the gross breaches of etiquette that have taken place.
What is ironic is that it is precisely the approach of those two Ministers that has so gravely dented the image of this government. I am not sure if the President has realized this as yet, and I do not suppose that he is in position to analyse the situation carefully. But he must realize now that much of what he has been pushed into doing over the last few years has contributed to the disaster that faces both the country and the government.
I propose in this series to look through what has gone wrong, and indicate the destructive impact of just a few individuals. I am still hopeful that reform is possible, because the President is an able politician, and is still streets ahead of everyone else in terms of popularity. I believe too that there is no one else who can put through a just and generally acceptable solution to the political and ethnic problems that beset us. Vasantha Senanayake put it very well in the interview I had with him on his proposal to amend the Constitution to limit the number of Ministers (available at http://www.youtube.com/watch?v=NnO7WuVl6-I0). He said that this President did what was thought the impossible in getting rid of the LTTE. He should also be able then to do what was also thought impossible, namely change the appalling Constitution J R Jayewardene introduced.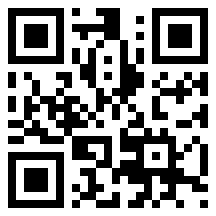 Military intelligence understands well that the diaspora is not a monolith. Indeed my interlocutor noted that only about 7% of the diaspora were supporters of the LTTE. But this made it all the more culpable that government has done nothing about working with the rest, the more than 90% who have wanted only for their kinsmen who remained in Sri Lanka to enjoy equal benefits with the rest of the population. The LLRC recommendation in this regard, about developing a policy to work together with the diaspora, has been completely ignored. Instead those who did well in this regard, such as Dayan when he was in Paris, were the subject of intelligence reports that drew attention critically to their work with Tamils. The fact that in theory this was government policy meant nothing, since very few others were doing anything about this, and there was no coordination of such efforts in Colombo.
Excessive zeal on the part of military intelligence seems to have caused other disasters. We had an excellent High Commissioner in Chennai, but he was summarily removed because, it was reported, the security establishment had criticized him. Similar reports were in circulation about the withdrawal of our High Commissioner in Malaysia, though he himself thought the Minister of External Affairs was the real villain of the piece.
In Chennai, no efforts had been made to engage in the dialogue that the High Commissioner, who was Tamil, tried to initiate. When I spent a few days there a couple of years ago, with my ticket paid for, not by government, but by an agency that had wanted me in Nepal but was willing to fund a journey through Chennai, I was told that I was the first senior representative of government who had gone there for such discussions. The academics and journalists who attended the meetings were willing to listen, but soon afterwards the High Commissioner was exchanged for a Sinhalese, and the initiative stopped. It was only a couple of years later that government finally got round to inviting the senior newspaperman Cho Ramaswamy to send some journalists to report on the situation, which High Commissioner Krishnaswamy had advocated much earlier. What they published made it clear that we had erred gravely in ignoring his advice for so long. The obvious benefits of having a Tamil in station in Chennai, which without him even doing anything made it clear that allegations of systemic discrimination against Tamils were misplaced, never occurred to a Ministry of External Affairs which seems more keen to assuage possible ruffled feelings within Sri Lanka than develop and implement a foreign policy that would take the country forward.
April 17th 2014
The Editor
The Island
Dear Sir
I write with reference to the article by Shamindra Ferdinando, to which he kindly drew my attention, which appeared in your columns on April 16th. While I am grateful to him for drawing attention to a period when government had dedicated agencies to deal with such matters, using analysis and argument rather than knee jerk reaction, I must draw attention to one very misleading element in the article. This is important because it will also help in clarifying how to deal with the type of situation that arose.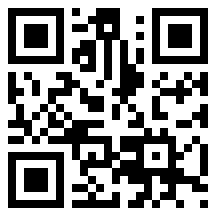 Mr Ferdinando has a sub-heading to introduce the section in which I figure which states 'SCOPP Chief lambastes UN'. The sections he quotes show that I did nothing of the sort, and the whole article was about Sri Lankan aberrations, to use this to attack the UN is misleading. Indeed I had nothing but cooperation from the then UNDP Resident Representative, Mr Neil Buhne (whose name Mr Ferdinando continuously mis-spells), in trying to sort out the mess.
When I first questioned the grants to the LTTE, both he, and the then Norwegian Ambassador, Tore Hattrem, whom I also found very positive in his approach, pointed out that these grants were approved, indeed initiated it seemed, by the then Sri Lankan government. The fact that the LTTE misused the grant may have been predictable to many of us, at least after it became clear, not very long after the CeaseFire Agreement was signed, that the LTTE had no intention of abiding by its terms. But when the then elected government of Sri Lanka behaved with incredible folly, to blame the UN as a whole is wrong. Indeed Mr Hattrem wrote to the LTTE to upbraid them for engaging in terrorist propaganda on the website that had been set up with Norwegian and UN funds, but the initial grant was given in good faith at the behest of the Sri Lankan government.
I should note that I found abuse too of the grant that had been given to SCOPP, as I pointed out in the article. The Secretary General of SCOPP at the time, when I questioned him, told me he had wondered what was going on, but he never bothered to find out, or to put a stop to it.
I should note too that the new head of UNICEF, Philippe Duamelle, at my request, ensured that the funds given to UNICEF were audited (though regrettably he told me that he was unable to share the report with me). When I expressed wonder at what had gone on before his arrival, he said frankly that he could not understand it. It was his predecessor who tried to tell me that UNICEF was prepared to condone violation of laws because the Tigers had told her they needed to change their legislation to stop recruiting children under 18. I complained about this to the UN and received an apology – and an assertion from Radhika Coomaraswamy who was in charge of the subject that the UN upheld national and international laws. But on other occasions when I asked others in more senior positions to get things in writing – as when the Head of UNOPS apologized to us for the behavior of Benjamin Dix – nothing was done.
It is precisely because of our failure to deal with aberrations direct, and work together with the many senior international officials who do their best to work in partnership with us, that the few individuals who had another agenda got away with bad behavior. Even when I ceased to have any executive responsibility, I suggested to the Ministry of External Affairs that they write formally to the UN to clarify matters, but of course nothing was done. Hence our failure to rebut the excesses of the Darusman Report with the support of the UN, instead of which we allowed what I might term the interventionists in the international community to engage in as one-sided criticism of senior UN officials (through the Petrie Report) as they had done of us.
Whilst we must be constantly vigilant about those who wish to attack us, the thrust of my article was that we needed also to put our own house in order. This is more true than ever now, with a Minister of External Affairs who seems determined to alienate all potential allies, whilst grossly misleading the President about what is really happening. I trust therefore that Mr Ferdinando will also devote some of his journalistic skills to exposing what is and was wrong about our own officials, instead of highlighting only the misdemeanours of a few young international staff and then implicitly criticizing the whole UN system for this and our own failure to be firm on good grounds.
Yours sincerely
Rajiva Wijesinha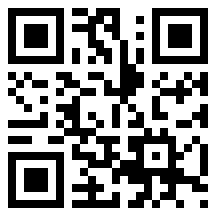 Prof. Rajiva Wijesinha, a National List MP of the ruling Party, who along with a group of government parliamentarians wrote to President Mahinda Rajapaksa warning about possible economic sanctions, said in an interview with Ceylon Today, extremists within the government ranks are 'determined to destroy country's credibility.'
He also said the External Affairs Ministry has been forced into the 'mute submission of the extremist agenda.'
Q: You were one of the six government parliamentarians, including four ministers, who sent a letter to the President regarding the forthcoming UN Human Rights Council (UNHRC) resolution. What was that letter about?
A: That letter was intended to draw attention to the dangerous situation the country was in, which we felt had not been conveyed accurately to the President.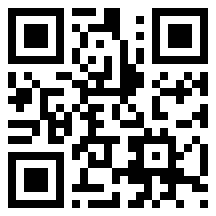 As pressures mount in Geneva, my bemusement increases at our failure to answer systematically the many charges made against us. I had long pointed out that the criticisms made were by and large untenable, but there were certain incidents which required to be investigated further. This view, based on close observation from the vantage point of the Peace Secretariat where I had set in place mechanisms to monitor allegations and check on them, was confirmed by the LLRC Report. That highlighted the need to check on the treatment of surrendees while affirming that indiscriminate attacks on civilians etc were absurd and tendentious charges.
To dismiss those charges however requires logical argument based on evidence. This approach is sometimes not acceptable, as I realized when I was roundly attacked for having declared way back in June 2009 that there had been civilian casualties. The then Attorney General asked me why I had said this, to which my answer was that it was true. I could however understand his assertion that people would try to make use of my answer, and I sympathize with those who feel they might succumb to leading questions and therefore stay silent. But the way of dealing with such matters is to point out the nonsensical nature of such stratagems – as I did with Stephen Sackur on 'Hard Talk' when he asked whether I was admitting there were civilian casualties – rather than hiding one's head in the sand, ostrich-like, and pretending one knew nothing, or even worse, denying reality.
Unfortunately, given that we have so many ostriches in the country, blank denials are thought preferable to logical argument. Thus we seem internationally to have lost the battle with regard to the number of casualties, which has reached the inflated figure now, sanctified by the blessed Darusman, of at least 40,000. These are claimed to be civilians who were killed in indiscriminate firing.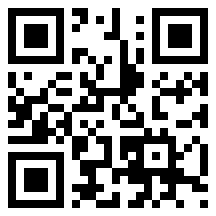 I was finally spurred, by the enormous effort made by a few expatriates to take a careful look at the casualty figures for the conflict, to try myself to put together some figures systematically. Long ago I had made some estimates, based on the details I had got from Tamilnet as well as on figures from the ICRC of the sick who had been taken to hospitals in government controlled areas. But though government has now accepted what I said, at the time I was even criticized for my candour by those who should have known much better.
I should note that I was not entirely on my own, for the army, understanding better than most what was at stake, helped me with visits to the sites where the fighting had taken place, and in particular to the hospitals which were largely undamaged, contrary to the propaganda put out about them. But when the books I produced were ignored, I thought it better to concentrate on reconciliation with regard to the future.
Recently though I have been heartened by two envoys who have done well in dealing with the media telling me that I had been their initial inspiration. And when Michael Roberts and the Marga Institute produced 'The Numbers Game', and the remarkably sharp journalist Kath Noble assessed this positively, I thought I should make yet another effort.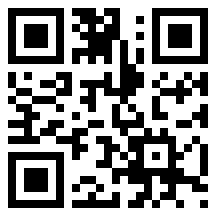 Having looked critically at the negative impact on the Sri Lankan government of pressures that seem both unfair, and tangential to the progress on pluralism that the country needs, I must nevertheless admit that the government is not doing enough to counter those pressures. While the main focus of reform must be the pursuit of pluralism and equitable prosperity, it is also desirable I feel to point out what more could be done to dismiss the absurd charges against us.
We should not after all feel that all those who launch what seem hypocritical and unfair attacks on our conduct of the war are engaging in cynical bullying, either to win votes or to bring us into line with their own agendas. We must recognize that there are those who genuinely think we were guilty of excesses and, while many of those who attack us will not listen to reason or evidence, a few might.
It is for this reason that government should make much more of the extraordinary efforts made by a few expatriates to look carefully at all available evidence in order to arrive at a reasonable assessment of the number of civilian casualties during the war. I felt tremendous relief when I saw their report, now presented twice at the Marga Institute, with thoughtful and convincing introductions by Godfrey Gunatilleke and Michael Roberts. Before that I had felt I was working in a vacuum, since no one else seemed inclined to challenge through facts and figures the outrageous claims of the Darusman Report.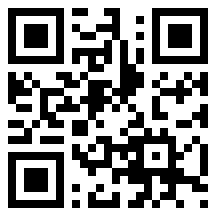 Politics certainly makes strange bedfellows, as exemplified recently by the allegation made by Shenali Waduge against Dayan Jayatilleke. I see Shenali Waduge as an aggressive writer, a description I am sure she would relish. Yet the charge she levels against Dayan is precisely that which was made a few weeks back by Tissa Jayatilaka, whose agenda now seems to be wholly that of the Americans whose Fulbright Commission he now heads.
Shenali's criticism of Dayan occurs in the midst of a massive diatribe against G L Peiris, with which I must confess I have some sympathy. Yet I think Shenali has missed the point, because she thinks GL has a perspective which is opposed to her own, whereas the reality is that GL has no perspectives at all. Dayan on the contrary does, but Shenali is totally wrong to say that the 2009 vote in our favour in Geneva was because Dayan 'secretly inserted a clause stating Sri Lanka would implement the 13th amendment'. This is of a piece with Tissa Jayatilaka's claim that the victory in 2009 was a disaster because the draft contained pledges which have now come back to haunt us.