You are currently browsing the tag archive for the 'D S Senanayake' tag.
In this 8th Chapter of my book on this subject I look at how the majoritarian system of democracy we had in this country contributed to increasing resentment by those who felt shut out of the decision making process. This played out principally with regard to racial differences, where what seemed majoritarianism on the part of successive elected governments contributed to the movement for autonomy and then for secession. But we should also remember that there were deep resentments based on class differences that led to two violent youth insurrections in the seventies and the eighties.
The Official Languages Act
In 1956 S.W.R.D. Bandaranaike became Prime Minister, in a coalition of nationalist forces dominated by the Sri Lanka Freedom Party (SLFP). He had established the party after leaving the United National party (UNP). During the election campaign he had presented himself as a champion of the common man against the elite who had dominated Sri Lankan politics. But due to the pressures of political competition his victory was seen as the triumph of Sinhala nationalism.
Chapter 7 of my book on this subject dealt with the Donoughmore Constitution and its workings. The State Council it had set up achieved a lot but by the forties the Sri Lankan political leadership wanted more. Since, unlike in India, there had been loyal service to the British war effort by Ceylonese political elite, as represented by the Board of Ministers, a commission led by Lord Soulbury was sent to Ceylon to commence discussions on self-government during the war. The ensuring achievement of Independence and the power of the Prime Minister under the Soulbury Constitution was the subject of Chapter 8.
It was D S Senanayake who during the Second World War presided over the negotiations towards independence. Though initially only a larger measure of self-government was being considered by the commission, the logic of history and the imminent independence of India prompted Britain to agree to the request for independence.
The new Constitution, under which Ceylon became independent in February 1948, abolished the State Council, which had encouraged a sense of responsibility regarding government in all members of the legislature. It introduced instead an oppositional system that was based almost entirely on the British cabinet system. After the parliament was elected, the person who commanded the confidence of a majority of the members of parliament was appointed prime minister, and he then appointed a cabinet to exercise executive power.
Chapter 6 of Political Principles and their Practice in Sri Lanka dealt with the introduction of Universal Franchise to Sri Lanka, and the beginning of   Representative Government. This happened through the Donoughmore Constitution, which gave Sri Lankans a much greater say in government than in any other colony which was not composed largely of European settlers.
The main grievance of Ceylonese politicians with regard to the Manning-Devonshire Constitution had been that while the Legislative Council, in theory, had authority over the government through its financial and legislative powers,  it had no executive powers. The two representatives in the Executive Council, without responsibility for any specific area, could not really influence governmental action.
In response to these grievances, Britain sent another commission at the end of that decade to draw up a new constitution. In the 1920s, Britain's Labour Prime Minister, Ramsay MacDonald, along with at least some members of the cabinet and parliament was keen on reforms in the colonies. The Donoughmore Constitution, as it was known after the Chairman of the Commission, Lord Donoughmore, moved in radical new directions. It introduced universal suffrage, which was opposed by most Sri Lankan politicians such as Ponnambalam Ramanathan, James Pieris, E.W. Perera, D. B. Jayatilaka, D. S. Senanayake and S.W.R. D. Bandaranaike. Only two minor politicians, one of whom was the Labour Party leader, A. E. Goonesinha, spoke in its favour.
Democracy developed apace in Britain in the 19th century, and the Ceylonese began to ask for similar rights for themselves. By the beginning of the 20th century, it was impossible for the British government to refuse such demands. The Liberal Party had returned to office in 1906 and many years, on a reform platform that included reducing the power of the House of Lords, in pursuit of its belief that final decisions should rest with the elected representatives of the people. Though they did not extend democracy on such lines to the colonies, they began  a process which did lead to universal franchise in Sri Lanka within a quarter of a century after the reform process began.
McCallum Constitution: The Elective Principle
In 1912, the elective principle was introduced in the Legislative Council. According to the principle just one representative was to be elected by all 'educated' Ceylonese. Sir Ponnambalam Ramanathan, perhaps in recognition of his contribution, was voted to this position by a substantial majority in what was a largely Sinhalese electorate. He justified this faith in his representative capabilities when he argued passionately on behalf of the Sinhalese imprisoned by the British after the Sinhala-Muslim riots of 1915. Legend attributes the reaction of the government in Britain to representations made by E.W.Perera, who travelled to England after the riots. But that would have been far too late to save the imprisoned Ceylonese, and in reality it was Ramanathan who did most for the victimised Sinhalese.
Among the prisoners was  D. S.Senanayake who later went on to become the first prime minister of independent Sri Lanka. The British administration in Colombo was threatening the severest penalties of martial law against him. It was Ramanathan's spirited attack against the unjustified violence of the British reaction to the riots that roused the attention of the British government. When the British government was informed by telegraph of his protest, it decided to adopt a more conciliatory approach and to recall the then Governor of Ceylon.
These incidents occurred after the Colebrooke Constitution had been replaced by a constitution implemented by Governor McCallum. The franchise, by now, had been extended in Britain to include all adult males and therefore it was believed necessary to provide some concession to the elective principle in Ceylon. It was seen as one of the more advanced colonies, suitable for experiments because of its small size. The Executive Council remained unchanged, but the Legislative Council was expanded to 21, including ten unofficial members, four of whom were to be elected. Of the four elected members two were Europeans, one a Burgher and one an 'educated' Ceylonese. The other six—three Sinhalese, two Tamils and a Muslim—were to be appointed by the governor.
It is not likely that the President will be awakened swiftly from the enchantment cast upon him by his closest advisers. However, if and when he does realize that a change is essential if he is to preserve not just his legacy, but even perhaps his Presidency, he has some obviously desirable remedies to hand.
For though the Parliamentary Select Committee has thus far achieved nothing, it has had some very sensible proposals brought before it by moderates within government. The Liberal Party made suggestions made on its experience of acting as a link between successive governments and representatives of Tamil parties, but even more important were the suggestions made by Vasantha Senanayake on behalf of a group of young politicians and professionals. Subsequently the Liberal Party, after studying the proposals, wrote to the PSC endorsing them.
Vasantha was the scion of a great political family. His great grandfather D S Senanayake had been Sri Lanka's first Prime Minister, and his great uncle Dudley had been elected Prime Minister three times. Both had presided over Cabinets with representation from popular Tamil political parties.
Vasantha however had left the United National Party, which his great grand father had founded, and now sat in Parliament as a member of the Sri Lanka Freedom Party, to which the President belonged. He, like many other promising youngsters, had been sidelined by Ranil Wickremesinghe, who had, on the pattern of his mother's cousin, J R Jayewardene, wanted absolute control of his party, and thought ability less important than personal loyalty. Read the rest of this entry »
It is entirely understandable that the President should indulge his son Namal. Given the manner in which politics in Sri Lanka has been conducted, it is also understandable that he should see him as his eventual successor.
The tradition goes back to the first Prime Minster of Sri Lanka, D S Senanayake, who wanted his son Dudley to succeed him, and appointed a complaisant Governor General, Lord Soulbery, who duly requested the son to take over when the old man died. Later Mrs Bandaranaike took over from her husband, and in time handed over control of the party, and thus the Presidency, to her daughter Chandrika.
A senior Indian journalist told me recently, when I questioned him about Rahul Gandhi, that this phenomenon of family politics in South Asia had produced youngsters who combined arrogance and stupidity in astonishing measure. I objected with regard to Mrs Gandhi herself, but he quickly granted her ability, and noted that she had come up the hard way. To some extent that could be said of both Dudley Senanayake and Chandrika Kumaratunga, and the former certainly is remembered as a good leader. But clearly now the situation has changed, and even basic ability is no longer required, at least in Sri Lanka, for political advancement.
This is to a great extent because of the electoral system we have. In the 1978 constitution, J R Jayewardene introduced proportional representation, given that the first past the post system we had previously had produced lopsided majorities. This was because so many constituencies in the country were marginals that a small swing nationally was enough to give the more popular party a massive majority. However, the pure list system he first introduced led to those low down on the list not working at elections – and indeed sometimes crossing over to the other side – since it was obvious that, on PR, they would not be elected.
Jayewardene therefore introduced a preference system. In itself this might not have been objectionable but, instead of one preference per voter, he granted three. This meant that candidates were obliged to seek preferences in the entire catchment area they represented. Though in theory they were appointed as organizers to particular constituencies within the District, the electoral catchment area, they could not only seek votes in that constituency. Nor could they object to others, from other constituencies, seeking votes in their own particular area.
So elections became a free for all, with candidates evincing greater hostility to members of their own party, their rivals for preferences, rather than to members of the opposing party. Certainly in recent years the vast majority of complaints about electoral violence have been intra-party complaints.
The system has engendered tremendous problems. First, given the vast area in which they have to campaign, candidates require more resources than in the days in which they contested in just a single  constituency. The need for enormous amounts of money naturally leads to corruption. In addition, given the material resources that those holding executive office have, and the opportunity to appoint a large number of staff members who have basically no work except to serve the Minister who appointed them, there is a massive demand for ministerial positions – which in part explains the massive Cabinets we now have. Read the rest of this entry »
Speech of Prof Rajiva Wijesinha
On the votes of the Ministries of Higher Education and Sports
During the Committee Stage of the Budget Debate, November 17th 2014
Mr Speaker, I am happy to speak on the votes of these two Ministries, which are both in their different ways so vital for the development of this country. Though I shall for obvious reasons concentrate on the work of the Ministry of Higher Education, I would like to congratulate both Ministers for their imaginative approach to the subjects coming under them. With regard to Sports, the efforts of the Minister to have it incorporated formally in all schools are laudable, and I can only hope he succeeds.
This was a decision of the Consultative Committee on Education, and it is a pity that those decisions have not as yet been translated into action. But while all the reforms that are contemplated are worthy, it does make sense to proceed with what is possible, given that vested interests seem to be delaying the full fruition of the Parliamentary recommendations. I hope therefore, that with His Excellency the President also committed to making sports compulsory, the Minister will soon succeed.
This is the more important because the qualities that develop through Sports in particular, but also other extra-curricular activities, are essential for productive employment. Team work and leadership and other aspects of socialization are vital, and at present opportunities to develop these are confined to children in the more popular schools. I have been shocked at the lack of extra-curricular activities in the many rural schools I look at during Reconciliation meetings in Divisional Secretariats in the North and East, and I am sure this is true all over the island. Given that for most jobs what employers look for is not just academic attainments, but evidence of other skills, it is vital that the proposal of the Minister has an impact soon in rural areas too.
This bears on the main point I wish to make with regard to Higher Education, where urgent reform is needed. The Minister and the Secretary did their best, and though the draft they prepared could have been improved, it is a great pity that the Legal Draughtsman's Department ignored that draft and spent ages producing something not substantially different. I suspect, Mr Speaker, that the damage done to development by the Legal Draughtsman's Department, by its delays, will loom large in the future, and amongst its worst shortcomings was the delay with regard to Higher Education.
Significantly, the need to have thought more carefully about this came up when the whole concept of Free Education was popularized. Though what Kannangara did with his Central Schools was invaluable, in extending opportunities nationwide, when the idea of Free Education was thrust upon the State Council Committee at the very end of its deliberations, there was more stress on the word Free, and not enough on Education.
Characteristically, D S Senanayake pointed this out, in his speech to the State Council towards the end of its days. What he said then is well worth quoting at length –
Industry in this country has yet to be developed. Today Government service is still regarded as offering the most attractive jobs. The Civil Service is today looked up to as the most attractive branch of the Government service. But I feel that if our country is to prosper, we must recognise the fact that it is the industrialist who can prove to be of great service to the country while at the same time benefiting himself,. The industrialist can be of far greater service to the country than the Civil Servant.
We speak of industrialization in Ceylon but we do not seem to realise that we require well-trained personnel to enable us to compete in the industrial sphere with other parts of the world. We also want agriculturists who could help this country to compete on equal terms with the rest of the world.
We realise that 80 per cent of the people of the country, according to the estimate of the Special Committee on Education, must take to industry and agriculture. I feel therefore that any scheme of educational reform that takes no account of these factors tends to ignore the usefulness of our student population to the community in the future.
When the age-limit is revised to sixteen, what happens? We carry on with the same kind of education up to the age of sixteen, whether it is bad Sinhalese, bad Tamil or English. We would not get that bias that is required, that was expected to be given to students from eleven to sixteen. They would not get that training; and if we get any students at all, they will be students over sixteen who have been rejected everywhere. They will not have the necessary bias and we will have to start all over again.
One problem Senanayake diagnosed was the failure of adequate consultation. He put that down to the unusual system that obtained under the State Council, where there was no question of Cabinet responsibility –
The duty of making the actual proposals is entrusted to the Executive Committee concerned … But I have one little complaint to make in this regard. Although an Executive Committee does or omits to do something, the only body that is blamed for it is the Board of Ministers. In these circumstances, one feels that it would be well if the Ministers as a body were given an opportunity of considering a report as a whole and were allowed to put forward their own proposals … So far as my Ministry and I were concerned, we would have been only too happy to be associated with my good friends in evolving a scheme or discussing a scheme for discharging our duty to the large number of students who were to be placed under our care.
Unfortunately, though we have Cabinet government now, the norms of Cabinet government do not apply, and there is insufficient coordination. Thus the need to diversify, to provide more and better vocational and technical training, and also provide degrees and opportunities for advancement in skills suitable to higher level employment, is not taken seriously.
With the cooperation also of the Ministry of Youth Affairs and Skills Development, I have been able to look into the situation more closely, and not only as regards the North and East. But though there is great goodwill on all sides, we do not have systems in place to ensure swift action, and also to empower more and better service providers. Unfortunately the efforts of the Minister of Higher Education proved abortive, while our efforts at COPE to introduce a greater sense of accountability in those now responsible for education at the universities has not been properly understood. Setting in place mechanisms to all institutions to fulfil their responsibilities to the students as well as the country at large would be easy, but it requires great will and commitment.
I am grateful to the Minister and the Secretary who decided earlier this year to appoint me to an Advisory Position. Better late than never, I thought at the time, given my long experience of the system and education in general. However, having now put forward a constitutional amendment to prevent Members of Parliament having any formal involvement with any Ministry, which seems important if the Doctrine of the Separation of Powers is to be upheld as best possible under this strange hybrid Constitution we have, I felt I should resign. Besides, though my suggestions were well received, the system moves so slowly that we need more effective mechanisms if we are to develop a system suited to the modern age, and the varied talents of our students. I hope then that the Minister will try in what time remains to move swiftly on the excellent ideas with which he began his tenure of office.
These include the promotion of public-private partnerships in providing educational services. This is essential if we are to increase the range of courses on offer, as well as provide better education to more people. Unfortunately there was insufficient consultation and explanation to begin with, which allowed opponents, including those within the government who are still stuck in unthinking dogma, to claim that the plan was to do away with free education. Nothing could have been further from the truth, but rather what was sought was to provide education to those who now have no access to free education, and who often have to spend exorbitant amounts to obtain degrees in other countries, degrees as to which we have no monitoring capacity.
The failure to regularize the availability of paid courses within Sri Lanka put paid to our being able to encourage courses that would benefit the nation, it also prevented us from developing a scholarship scheme which would have allowed bright students access to different forms of delivery. And we were deprived of developing healthy competition that might have made the more traditional of our universities realize they had to make changes in their programmes.
I remember, Mr Speaker, when this government seemed full of innovation and committed to pluralism, the enthusiasm of university administrators in Australia who wished to set up courses within this country. There were experts in nursing and in teaching who would have done much to enhance the skills of our students. But nothing was done to help them, and we are now struggling to satisfy the need for developing expertise in these fields. Unfortunately, when we bring up the subject of pedagogical skills in the Consultative Committee, we find resistance despite the efforts of the Minister and the Secretary to get things moving.
I should note however that there are signs of improvement, with more attention to English and soft skills, though perhaps these should be spelled out more carefully, with greater attention to training of trainers in these areas. We should also look at good practice in the past, as with the courses in thinking and self-expression developed by Oranee Jansz when she was Co-Coordinator of the General English Language Training programme until that was swallowed up by the universities, who then deployed the funds for capital expenditure for the most part. Indeed they have only themselves to blame if a similar course had to be started by the Ministry of Defence, which at least knows how to develop initiative and pride in work. The pity is that the universities are not prepared in general to learn from best practice, their own or that of others, which is why we must hope the innovations the Minister is trying to introduce will take root.
There is much to do in these fields, Mr Speaker, and we cannot afford to move slowly. I hope therefore that this Ministry is not stinted of funds, but that better systems of accountability will be introduced – including, as I have long suggested, sharing the accounts with the students, who will be our best safeguards against corruption – and more effective monitoring, as we have suggested in COPE, to make sure that the learning process is constantly upgraded, and that its products are able to serve the nation imaginatively and with a range of skills, as D S Senanayake wanted over half a century ago.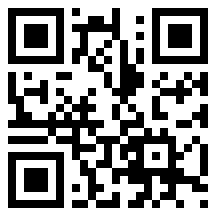 In the last column in this series, I will look at the Civil Rights Movement, which was founded in 1971. In discussing its contribution to Rights, and the manner in which Rights can be most productively promoted, I will also talk about one of its founding members, Bishop Lakshman Wickremesinghe, whose 86th birthday it would have been today.
Like his father, Cyril Wickremesinghe, who was the first Ceylonese Government Agent, he was a radical in his commitment to social equity. At least, I like to think this was his father's essential approach, though he was also a pillar of the establishment, a great friend of D S Senanayake and D R Wijewardene, whose eldest daughter married his eldest son. But, like DS, much of his working life was spent providing better opportunities to the peasantry, through the opening up of agricultural lands in the North Central Province.
Lakshman, as Bishop of Kurunegala, worked in what was seen as the rural diocese of the Church of Ceylon, and followed in the footsteps of another great visionary, Bishop Lakdasa de Mel. Both of them, unlike some of their elite brethren in Colombo, worked closely with the Buddhist clergy.
Text of a Lecture given to the Masters Course at the Kotelawala Defence University
June 15th 2013
Ethnicity and Religion are perhaps the most obvious elements through which people distinguish themselves from each other. They are not the only ones, and sometimes elements such as caste and class become even more important in the emergence of reasons to limit association with others.
Fortunately we in Sri Lanka do not have too much experience of this, though we should constantly be aware that the phenomenon exists, and needs to be guarded against. What we do have, which keeps people apart even where there is the utmost goodwill, is barriers created by language. Sri Lanka is perhaps the only country in the world where those who have school leaving qualifications are not required to know a second language. The result is that many of our people are trapped in a monolingualism that stops them communicating, and hence associating, with others.
It was language that first led to the ethnic tensions that later erupted in terrorist activities. At the same time we should not forget that the only major crisis government faced between the communal violence of 1958 and its re-emergence 19 years later was because of caste and class resentments. The JVP insurrection of 1971 was about many youngsters who shared religion and ethnicity and language with those in power feeling that only violent revolution would resolve their problems. And though the JVP violence of the late eighties had wider political reasons, the areas in which the movement was strongest suggest continuing perceptions of caste and class discrimination.
To return to the language problems, they arose because Tamils felt that they had been reduced to second class status when Sinhala was made the only official language, through an Act that simply asserted this, without making clear how it was to be implemented in practice. That would have required explaining how those who did not know Sinhala would function, and clearly those who drafted the Act did not expect that it meant that those who did not know Sinhala would be rendered dysfunctional. But their carelessness and their callousness meant that nothing was spelled out, and the result was that an obviously unfair measure led to – and was used for the purpose of exacerbating – ethnic tensions.