You are currently browsing the tag archive for the 'court' tag.
The courts and other bodies described above function in order to take decisions according to the law. To advise them about such decisions, or rather to present arguments on behalf of those seeking decisions, there are professional legal practitioners known as lawyers. Lawyers can represent citizens on both sides of a civil dispute. They can also represent citizens against the government in matters of criminal or constitutional law. They may also appear before arbitration bodies and other tribunals. In addition, lawyers assist in the preparation of legal documents, including contracts, property transfers and wills. In theory, such arrangements between parties do not require lawyers. But it is advisable to make use of their expertise to ensure that all legal formalities are observed. This should prevent future legal disputes, though as we know such precautions may not always be successful.
In Sri Lanka we also run the risk of lawyers not always performing their tasks with efficiency and / or honesty. We do not have effective systems of regulation with regard to legal practitioners. I have suggested to the new Minister of Justice that he consider some of the points made by Nagananda Kodituwakku, one of the best public interest lawyers we have. But sadly I have not yet had a response, and I fear that we will not, despite the commitment of the government to reform, deal with what is a major problem for citizens, namely the fact that they cannot always rely on lawyers.
Mr Kodituwakku notes that 'at present there is no authority to regulate the legal profession in this country, leading to a lot of abuses and victimization of innocent litigants. In leading democracies like in the UK, there is a mechanism in place to protect the citizens from unscrupulous lawyers. It is noted that in the UK a large number of lawyers found guilty for various abuses by the Regulatory Authority are being either disenrolled, suspended or imposed (with) compensation orders. 
The Regulatory Authority for lawyers in the UK is empowered with wide powers, which include searching premises, seizing of records, sealing of offices and prosecuting all unscrupulous lawyers against whom prima facie cases are established.'
It would be useful then in Sri Lanka too to protect the citizen and to instill discipline in the profession by establishing through a law a similar body with wide ranging powers. Amongst the provisions that should be introduced to safeguard the public, he suggests the following – Read the rest of this entry »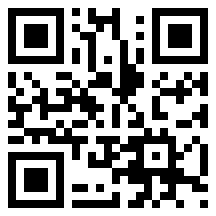 Following the consultation at which the Probation Department produced an illuminating note about Children's Homes, members of the contract group worked out suggestions to prevent what might be termed SECONDARY VICTIMISATION OF children brought before the courts. Though procedures have been laid down, they are often observed in the breach, as with the failure to specify and enforce limitations on those deemed to need care and protection.
This is unfortunately not unique in Sri Lanka for similar things happen with regard in general to those who are remanded, and in particular women arrested under the grotesquely outdated Vagrant's Ordinance. This has been noted and a few years back reports were commissioned to proceed with reforms. But not all the reports were handed in, and they seemed to have been long forgotten, when we brought the matter up at the Parliamentary Consultative Committee.
One report that had been completed, characteristically, was that of Shiranee Tilekawardene, and it made some excellent recommendations with regard to children. However, again perhaps characteristically, it has not been acted upon systematically, one excuse given being that the Ministry was waiting for all the reports to come in.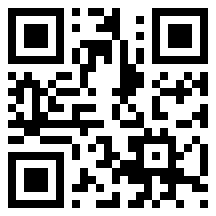 Last week saw yet another example of the slow erosion of systems that makes justice so alien a concept for our people. In Parliament we received yet another Bill cointaining amendments to a previous Bill.  It will be taken up only later, so I was not surprised that the original Bill was not available, since anyone interested could look it up in the interim in the Parliament Library. But once again I found that the notes at the side of the document, which are supposed to sum up the content of each clause, simply noted that the clauses were amendments to previous clauses.
The summing up, I should note, had been included at the beginning of the Bill. This does not happen always, so one should be thankful that this time at least anyone looking at the Bill could find out at a glance what was happening where. But I fail to understand why a custom designed for convenience, to allow anyone looking at the Bill to see immediately the impact of each clause, is now ignored. The only place where it still prevails is in the last two clauses of the Bill, where a note on the side tells us exactly what is in the Bill itself. One notable piece of information thus highlighted is that, where versions of the Bill in different languages are different, the Sinhala text shall prevail.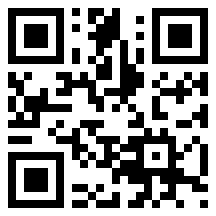 After a hiatus of some months, during which we had been working through the Government Task Force on the specific areas of Women and Children and Lands, we had the first meeting this year of the forum inclusive of Non-Governmental Organizations which has been trying to help with implementation of the Human Rights Action Plan.
We have throughout had helpful contributions from the Government Analyst's Department, who had explained problems they faced. One was claims that they had not submitted reports when in fact they had done so, and another was that, after they had travelled to distant locations, they were told that the prosecution was not ready and had requested a postponement. We had therefore suggested at a meeting of the Task Force that the Secretary to the Ministry of Justice institute regular meetings, at which government agencies responsible for cases could coordinate work.
The Secretary had initiated such meetings, though not as often as I would have liked, and we were told this time round that they continued and had been helpful. Unfortunately she was not in a position to ensure a positive response from the Judiciary, and indeed she had been ignored when she had written to the Chief Justice suggesting a committee to look into sentencing policy and coordinate action in this regard in line with government policy of reducing the number of those remanded.