You are currently browsing the tag archive for the 'corruption' tag.
Suggestions sent to members of the committee to assist the Minister for Good Governance, set up at the Government Group meeting on March 3rd 2015.
A – Preventing Corruption
Schedule
1.  The Assets Declarations of Ministers, Parliamentarians, Provincial Councillors and those heading government institutions that have entered into contracts of above a particular value should be made public. They should be uploaded on institutional websites within two weeks of laws / regulations to such effect being introduced.
I am aware that there may be some diffidence about this inasmuch as some Members of the government may not have declared their assets as required. The law/regulation should specify that no action will be taken with regard to such, provided the declaration is made available to be made public at the due date. They will also be requested to make declarations for each of the last five years.
2.  A Commission should be empowered to go into these Declarations, and instituted investigations if the assets of any individual have grown disproportionately in the last five years.
The Thai concept of people being 'unusually rich' could be brought into play. The Public should be invited to provide information if there is reason to suspect inaccuracies in the declaration of assets. Such information should be investigated, with provision that assets not declared may be frozen, and confiscated if legitimate acquisition cannot be proved.
3.  Individuals who hand over assets which they cannot prove were legitimately acquired may be given an amnesty, on condition of taking no part in public life for a specific period.
It could be argued that this is a form of impunity, but we should not engage in what could be perceived as witch hunts. Regaining for the country anything that has been plundered, and debarring further such activities for a fixed period, should be enough.
4.  Any information provided by the public about inflated tenders, undue costs for contracts with national and international suppliers, acceptance of shoddy construction work or equipment supplied, should be investigated. Individuals handing over assets obtained improperly through such instances may be given an amnesty, on condition of taking no part in public life.
I would urge in particular that attention be paid to the information supplied by Mr Kodituwakku, formerly of the Customs, who had to flee the country because of threats against him arising from his outstanding integrity and efficiency.
5.  Officials who felt obliged to acquiesce in abuses should be given impunity for the provision of information with regard to such matters. Provision should be made for such information to be given in confidence.
B – Promoting Responsiveness
Schedule
Consultation mechanisms should formally be set up at Grama Niladhari level, chaired by the GN but with clear responsibility for another official to maintain records and minutes and ensure follow up.
The minutes of Grama Niladhari Level meetings, with decisions / action points noted, should be shared with the next level up of government. Responses must be conveyed to participants at GN level, along with the minutes, at the subsequent meeting.
At Divisional Secretariat level, there should be coordination mechanisms for groups of subjects, such as Social Services and Women and Children, Education and Training, Agriculture and Irrigation, Forests and Wild Life, Health and Nutrition. Officials should work as a team, and ensure attention to all GN Divisions. Individuals can be given responsibility for particular GN Divisions, with the coordinating committee at DS level looking into all issues and providing feedback.
There should be regular consultative meetings of department heads at Divisional level, chaired by the Divisional Secretary. To facilitate this, all government departments should treat the Division as the basic unit of administration. This will require restructuring of a few Departments, ie Education and the Police. This has been pledged in the manifesto of the President, and making the necessary structural changes will be simple, and can be swift if there is sufficient will.
Regular discussions between the Divisional Secretary and the elected head of the Local Government Unit are necessary. Ideally the proposed Local Government Act will lay down specific responsibilities so overlap of responsibilities will be minimal, but coordination and agreement on priorities is essential. Making the Divisional Secretariat and the Local Government Unit (or Units) coterminous will facilitate coordination.
All government officials must understand the need to respond promptly to requests from the people. They must also ensure that records are kept. Telephone commitments should be kept to a minimum, since these can be forgotten. Officers who delegate tasks must ensure that these are performed promptly.
C – Removing politics from recruitment
Schedule
All government institutions should have clear criteria with regard to recruitment, and such recruitment should be the responsibility of state officials, not politicians.
All Ministries should have an Appeals Board to deal with allegations of unfairness in recruitment, to all institutions under the purview of the Ministry.
Ministries should not issue lists of individuals from which recruitment is to be done.
Politicians wishing to recommend individuals for employment should do so on the basis of qualifications and suitability. They should not mention loyalty to party as a qualification. Recommendations should be addressed to the appointing authority.
Politicians and others who feel there was unfairness in recruitment procedures or decisions may bring these to the attention of the Minister, with a copy of the appeal to the Appeals Board.
Ministers should not make recommendations for jobs which are within any institution under their purview. In case of alleged injustice, they should forward appeals to the appointing authority or the Appeals Board, and request a prompt report and remedial action if appropriate.
Making appointments to boards or other bodies directly under the purview of the Minister should be in accordance with clear criteria. Where the Minister has discretionary powers, he should make clear the reasons for appointments where public funds are involved.
D – Limiting use of the Executive for political purposes
Members of the Executive shall not use their offices or the equipment and services they are given for electoral purposes
The personal staff of Ministers shall be limited to only such numbers as are essential for the fulfilment of their executive responsibilities. All such staff will be required to provide monthly reports on their productivity to the Secretary of the Ministry which pays their salaries.
However, given the personal and political needs of all Parliamentarians, their personal staff may be increased as follows –
2 coordinating secretaries instead of 1
1 research officer as now
1 private secretary as now
2 drivers instead of 1
1 office aide as now 1
This gives them a total of 7 instead of 5.
They should also be given a vehicle for their use. This should take the place of the permits which are now readily abused.
4.  The personal staff of Ministers should be reduced as follows, and they must all be expected to report to work in the Ministry unless the Minister had given them leave, as informed to the Secretary
1 private secretary as now
1 coordinating secretary instead of 2
1 public relations secretary
No media secretary, the work should be done by the Ministry media personnel, who should be selected in accordance with clear criteria
2 drivers, without provision for a driver for a back up vehicle. If needed, such a driver should be taken from the Ministry pool.
1 office aide instead of 2, since the Ministry staff can be allocated if needed.
2 management assistants instead of 5. At least one of those should be functional in the Official Language which is not that of the Minister. Any further assistance may be provided by regular Ministry staff.
This gives them a total of 8 instead of 13.
The Minister should have at most 2 vehicles. Personal staff should have at most 2 vehicles rather than the 5 that are now available.
The qualifications of all personal staff paid by government Ministries should be made known to the public, along with the responsibilities entrusted to them.
E  – Restricting violence
Schedule
The LLRC lays down areas as to which it believes further investigation is required, and this should be undertaken promptly. A separate Commission should be appointed for this purpose, with international observers as with the IGEP that functioned for the Udalagama Commission.
The work of the Disappearances Commission should be expedited, and action taken on its interim reports, which should be published at 3 month intervals.
Provision should be made for gathering of further information to expand the work of both these Commissions. Information may be sought for this purpose from the ongoing UNHRC investigation.
The report of the Udalagama Commission should be published and action taken on its findings.
A Commission similar to the Udalagama Commission should be established to look into incidents of Disappearances in the post-war period, or others that occurred after the Commission was established, including the cases of Pattani Razak, Pradeep Ekneligoda and the FSP activists. Prosecutions should be instituted if sufficient evidence emerges.
In fairness to the last government, since otherwise it would be assumed that excesses took place only under its watch, a fact finding Commission should be established with regard to incidents such as the killings of Wijedasa Liyanaarachchi, the JVP students in Ratnapura, Richard de Zoysa, those found in the Diyawanna Oya and Kumar Ponnambalam. It should be clear that judicial action will not be taken on such matters, and an amnesty will be given for incidents that occurred more than ten years ago, but government owes it to the people to establish the truth of what happened.
A Commission should be appointed to investigate the relative impunity with which the LTTE operated, in particular the failure of Sri Lanka and the international community to prevent child conscription, arms acquisition, and the taking and use of hostages in the last stages of the conflict.
In a speech last week to the Rotary Club, I was asked to speak on Good Governance for Building a Nation. I based my speech on five principles which I can see are now being ignored. The lack of attention to two of them on the part of those supposed to be in charge of taking the business of government forward came home to me graphically last week, with regard to the mess over responding to the concerns I had put forward.
But I will leave these for the moment, and instead look at principles which are challenged because of the electoral system we have. I find it appalling that we seem to have neglected the promise in our manifesto to change the electoral system, since that lies at the heart of much prevalent abuse. I think Rev Sobitha was absolutely right to point out that we should not rush into elections without fulfilling our promises, and in particular the promise regarding electoral system change.
The 100 days programme is a means to an end, and I hope it will not end up being only propaganda that was used for the Presidential election. If we cannot do important things in 100 days, there will be nothing wrong in taking some time more to do them, as the Prime Minister himself said in Parliament in justifying some delays. But to see early elections as a necessity, and indeed to cry 'Wolf' and call for even earlier elections when challenges arise, is not a mature way to proceed.
One of the main reasons the present electoral system needs to be changed is that it promotes corruption. Honesty is one of the basic principles of Good Governance, but the system we have demands funds on a level that is almost impossible to command. Several years back, the editor of a leading newspaper told me that there were only 3 honest members of the then UNP Cabinet (and I have no doubt things were not much better in previous and in subsequent Cabinets). When the next election was held, one of them lost, and it seemed this was because he could not match his rivals within the party with regard to propaganda material. Read the rest of this entry »
The incident he faced as State Minister of Higher Education regarding the removal of the UGC Head and Faizer Mustapha's resignation as State Minister of Aviation will not negatively impact the 100-day program but is a wakeup call for the whole alliance to realise that it needs to be more serious, says Prof. Rajiva Wijesinha.
In a wide-ranging interview with the Daily FT, he also noted that the alliance gave a specific deadline to the people and there were very important pledges that it had done nothing about. "People are expecting us to fulfil these within the mentioned deadlines. We are here to respond to people and we must do so quickly," he added.
However, Wijesinha emphasised that the pledge of abolishing the executive presidency shouldn't be fulfilled since it was something that required a lot of consideration and it was important to ensure that what was put in its place would be acceptable to the people at large.
Following are excerpts:
Q: What is the conflict between you and Higher Education Minister Kabir Hashim?
A: Kabir took some action while I was away which I thought was totally inappropriate. I think Kabir should have consulted me. However, he has been very gracious about expressing the error involved. But the bottom line is that I know that this will go on.
If 'A' doesn't give the right answer, they go to 'B'. If one person is clearly in charge and then there is another person is also there, anyone who doesn't get a good answer from 'A' will go to 'B'. If technically 'A' is under 'B,' it is impossible for 'A' to actually carry out his work. I have told Kabir that this cannot go on like this. He too agreed and said that he would tell the Prime Minister to appoint me as a Cabinet minister. That would make a lot of sense and I hope that it will happen.
Q: Are you saying your action was not against the removal of the UGC Chairman but was purely based on error in protocol?
A: We are going to engage in what we call good governance. You must not do things that are contrary to every single principle of good governance. People ask me why I am defending the UGC Chairman. It is not a question of my defending her. It is a question of two fundamental principles of governance being breached.
The first is, very simply, Kabir should not have taken any decision affecting my work without telling me. The second fact is that, if they wanted to respond to allegations against the UGC Chairman, there should have been an investigation with due process. Rather interestingly Kabir told me there was lot of pressure from FUTA and that is why he went ahead with it. I told Kabir that he should not give into pressure. One of our biggest complaints against the UGC Chairman was that she had given into pressure. If we are going to do things simply because there is immense pressure from other parties, how are we any better than what we claim she was?
Q: But FUTA has been against the appointment of UGC Chairman and it was one of their conditions when supporting Maithripala Sirisena.
A: I know nothing about such a condition. Don't forget that I translated the manifesto and there was nothing of that sort there. In any case, if you are going to remove anyone, you need to do it through due process.
Let me give you an example; they now claim that I know what the allegations are. But no one has given me any of the allegations except one professor who wrote a long email to me in which he basically mentioned all kinds of negative things about the UGC Head, such as she is the worst person in the system and a strong supporter of President Rajapaksa. I wrote back asking to send me those allegations systematically because I cannot carry out an investigations based on an email with someone's own private grievances. He didn't come back to me. How can anyone expect me to carry out any investigations without a proper complaint?
Read the rest of this entry »
A FORMER presidential adviser to Sri Lanka's Rajapaksa government says it is plausible that some senior individuals close to the family-run regime were involved in the people-smuggling trade.
The admission comes two years after Australian intelligence officials told The Australian that a senior government figure close to then president Mahinda Raja­paksa was directly complicit in the 2012 surge of asylum boats to ­Australia.
Rajiva Wijesinha, the one-time reconciliation adviser to Mr Rajapaksa who last week was ­appointed Minister of State for Higher Education in the national unity government, told The Australian evidence of corruption among some close to the Rajapaksa clan was emerging following this month's shock election result.
Professor Wijesinha singled out an individual from the southern port electorate of Hamban­tota, which received billions of dollars in Chinese infrastructure loans during Mr Rajapaksa's 10 years in office, as one who was "making money hand over fist".
The number of asylum boats leaving from Hambantota, the home town of the Rajapaksas, as opposed to the Tamil-dominated east and north coasts, has risen notably in recent years.
"Certainly accusations against individuals (of people-smuggling) as opposed to government sounded plausible," he told The Australian of widespread rumours, adding that there was no evidence of "institutional involvement".
"One of the reasons the Australian government was probably the least unhappy with us in the world was that the government did try to put a stop to (asylum boats)."
In July 2012, the former president's eldest son, Namal Raja­paksa, addressed alle­gations of involvement in a human smuggling ring transporting asylum-seekers to Australia when he told Ceylon Today newspaper he had been falsely targeted by the Tamil diaspora seeking to bring his country into disrepute.
Five months later, The Aus­tralian reported that Australian intelligence agencies believed a "senior Sri Lankan government official" (not Namal) had been directly complicit in a surge in ­asylum-seeker boats the previous year and that it would be impossible for so many boats to leave the island without that individual's ­direct involvement.
Sri Lankan asylum-seeker numbers surged to more than 6500 in 2012 from 211 the previous year, then dropped sharply following then foreign minister Bob Carr's December 2012 visit to ­Colombo, which also marked the first wavering of Australian government support for an independent investigation into allegations of war crimes by both sides in the last months of the civil war.
Last year, Australia reversed its support for a UN-backed inquiry.
Sri Lankan opposition party, People's Liberation Front last week lodged corruption complaints against the former president, his son Namal and brothers Basil and Gotabhaya, who held the economic development and defence portfolios respectively.
While the complaints largely address vastly inflated costs for national infrastructure projects, including a Chinese-built railway costing $US18 million a kilometre and allegedly 12 times the actual price, there is scope to investigate alleged involvement in people-smuggling.
How Australia's bilateral relationship will fare under the new government is still to be tested.
http://www.theaustralian.com.au/national-affairs/immigration/sri-lanka-regime-associates-linked-to-people-smuggling/story-fn9hm1gu-1227191427195?nk=4838f62a560315c4003ad33e1e6354c2
There were many firsts in the election of President Maithripala Sirisena in Sri Lanka: An incumbent president was defeated; parties specifically representing different races and religious groups —  the Jathika Hela Urumaya for the Sinhalese, the Tamil National Alliance (TNA), and the Sri Lanka Muslim Congress along with the All Ceylon Muslim Congress — came together on a common political platform; corruption was a major issue in the pre-poll campaign; and now a specific timeframe has been set for reforms.
However, the most important responsibility of the new government will be settling the national question. While the country owes him a debt of gratitude for eliminating terrorism from the country, former President Mahinda Rajapaksa did nothing about the commitments he made in 2009 to ensure inclusive peace.
As a member of the Liberal Party, I urged Rajapaksa to implement the 13th Amendment, which created Provincial Councils in Sri Lanka, but met with no success. I understand that there could have been problems about some aspects of the amendment but those could have been resolved through discussions.
When we negotiated with the TNA, MA Sumanthiran and I found a solution to what had previously been considered the vexed question of powers over land. We met stakeholders, asked them about their apprehensions and assuaged those fears.
Unfortunately, two members of the government acted in bad faith, one even refusing to fulfil instructions the president gave us to act on what had been agreed with the TNA.
Reaching consensus on these matters is a priority and the new government should set a time table for this. Successive Sri Lankan governments failed because they allowed talks to drag on without any purpose.
It is entirely understandable that the President should indulge his son Namal. Given the manner in which politics in Sri Lanka has been conducted, it is also understandable that he should see him as his eventual successor.
The tradition goes back to the first Prime Minster of Sri Lanka, D S Senanayake, who wanted his son Dudley to succeed him, and appointed a complaisant Governor General, Lord Soulbery, who duly requested the son to take over when the old man died. Later Mrs Bandaranaike took over from her husband, and in time handed over control of the party, and thus the Presidency, to her daughter Chandrika.
A senior Indian journalist told me recently, when I questioned him about Rahul Gandhi, that this phenomenon of family politics in South Asia had produced youngsters who combined arrogance and stupidity in astonishing measure. I objected with regard to Mrs Gandhi herself, but he quickly granted her ability, and noted that she had come up the hard way. To some extent that could be said of both Dudley Senanayake and Chandrika Kumaratunga, and the former certainly is remembered as a good leader. But clearly now the situation has changed, and even basic ability is no longer required, at least in Sri Lanka, for political advancement.
This is to a great extent because of the electoral system we have. In the 1978 constitution, J R Jayewardene introduced proportional representation, given that the first past the post system we had previously had produced lopsided majorities. This was because so many constituencies in the country were marginals that a small swing nationally was enough to give the more popular party a massive majority. However, the pure list system he first introduced led to those low down on the list not working at elections – and indeed sometimes crossing over to the other side – since it was obvious that, on PR, they would not be elected.
Jayewardene therefore introduced a preference system. In itself this might not have been objectionable but, instead of one preference per voter, he granted three. This meant that candidates were obliged to seek preferences in the entire catchment area they represented. Though in theory they were appointed as organizers to particular constituencies within the District, the electoral catchment area, they could not only seek votes in that constituency. Nor could they object to others, from other constituencies, seeking votes in their own particular area.
So elections became a free for all, with candidates evincing greater hostility to members of their own party, their rivals for preferences, rather than to members of the opposing party. Certainly in recent years the vast majority of complaints about electoral violence have been intra-party complaints.
The system has engendered tremendous problems. First, given the vast area in which they have to campaign, candidates require more resources than in the days in which they contested in just a single  constituency. The need for enormous amounts of money naturally leads to corruption. In addition, given the material resources that those holding executive office have, and the opportunity to appoint a large number of staff members who have basically no work except to serve the Minister who appointed them, there is a massive demand for ministerial positions – which in part explains the massive Cabinets we now have. Read the rest of this entry »
When I wrote about corruption last week, I concentrated on the structural absurdities that have been introduced into the allocation of development funding. Given the blatant deployment of this for electoral purposes, many politicians have the liberty to award contracts for projects as seems most beneficial to them, rather than the people they are supposed to serve. And while of course some development will occur, and perhaps a lot in some areas, the bottom line is that the people are no longer being fooled, as the last set of election results made clear.
But I would be remiss if I did not talk too of the perceptions of corruption at the top, since the general impression seems to be that what we have now is a kleptocracy. I should note that the President himself does not figure in these rumours, though he too must know that some who do are alleged to also act as agents on his behalf. And sadly – though given his excessive indulgence of those close to him, I can see other reasons for his weakness in this regard – his failure to discipline them is attributed to worry about what they might reveal.
Given what he has achieved however, there is little anger, except amongst those who disliked him in the first place. What is serious now is the erosion of confidence in those around him, and in particular with the immediate family. Thus, when I was recently in Kandy, I was told about a new hotel that was coming up that there were rumours that it was owned by Gotabhaya – and then later I was told that it belonged to Basil.
That both stories should be circulating indicated that these were rumours, and it is quite possible that they are unfounded – or even that they are being spread by those who do own the hotel, and who think their position will be stronger for whatever planning needs they have, if it is thought that powerful people were involved. But I was saddened by this, remembering my father's old friendship with D A Rajapaksa, one of the simplest and most honest politicians I knew, who had almost no assets when he lost his Parliamentary seat in 1965 and travelled home by bus.
The story about Gotabhaya upset me particularly, because I had unhesitatingly stood up for him when criticism first started about the powers the family had. I had been impressed by the confidence he had given the forces, not least because the corruption that had reigned previously with regard to procurement had been stopped. He was clearly the best man for the job at the time, and the country must continue grateful to him for what was achieved – and not least because all accounts are that he tried to fight the war as cleanly as possible. Read the rest of this entry »
There has been much exultation in some quarters in Sri Lanka about the conviction of Jayalalitha, but I was glad to see that at least some articles also noted the need for stringent measures in Sri Lanka too, to combat corruption. One article however missed the point, in citing as an example of what needed to be dealt with firmly the Ceylinco case.
The failure to deal with that swiftly, and provide compensation to the victims of the scam, is indeed appalling. But that failure has to do with the delays, not necessarily arising from corruption, of our judicial system. Certainly we also need measures to make our courts move and it is sad that those have been forgotten. Though it is featured in the Human Rights Action Plan, as far as I can see no one has bothered about that plan following my resignation as Convenor of the Task Force to implement its recommendations.
But that is a different issue, and what we are talking about in Jayalalitha's case is the corruption of politicians. Now this is nothing new, and it also happens all over the world. I remember the scandals in Local Government in Britain when I was a student, more recently we had the horrors of the Bush administration dishing out contracts in Iraq to agencies in which senior officials had interests.
Nearer home however aggrandizement seems to be excessive. The Jayalalitha case is about disproportionate assets, and in Sri Lanka too it is the inordinate greed of those who are plundering the state which has skewered development plans whilst also contributing to the increasing unpopularity of the government. And sadly government seems to be conniving at this corruption, given the mechanisms it has set up this year, with no transparency, to spend public money. Read the rest of this entry »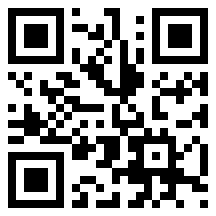 In addition to discussion of the role of oversight committees of Parliament in reducing corruption, two other important issues were raised at the Transparency International consultation with Parliamentarians, where structural reforms are required if corruption is to be reduced. One is an area in which the system we have increases the temptation, or perhaps even the need, to be corrupt.
This is our current electoral system, where those seeking election to Parliament, and indeed to any political body, have to campaign over a vast area, and combat members of their own party as well as the opposition. The obvious solution is to change the electoral system, but another method proposed was to have strict caps on election expenses, with funds provided by the state. I am not sure this will work, given the many ways in which money can be spent with no direct connection to the candidate, which indeed might increase corruption. But I was happy that the issue had been considered, and some sort of remedy thought essential.
The other structural problem we have is the vast size of the Cabinet. There may be no direct link between the plethora of Ministerial positions and corruption, but it certainly makes financial controls more difficult. In addition to the natural desire of any Minister to make a mark, which requires spending money, the number of Ministers means that Parliament cannot properly exercise financial controls over the Executive, since it is holders of Executive office who dominate Parliament and all its committees. Read the rest of this entry »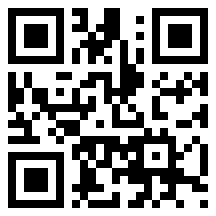 Transparency International recently held a workshop on how Parliamentarians could contribute to reducing corruption. Though it was mainly opposition members who attended, government too was represented, in the form of Rev Athureliya Rathana of the JHU, as well as Thilanga Sumathipala, Vidura Wickramanayake and Manusha Nanayakkara, apart from myself.
Much discussion centred around the oversight role of Parliament, following an informative introduction by former Auditor General Mayadunne. He noted that Parliamentary questions should be an important tool of ensuring financial probity, while there were several forms of Committees that could also do much to reduce corruption. Unfortunately, as almost all speakers noted, questions have little impact, since there are innumerable delays in answering most questions of consequence – while even more seriously, the Committee system in Parliament has almost completely collapsed.
We tried to correct the former problem in what proved the abortive attempt by the Committee on Standing Orders to amend them. With the full approval of the Speaker, we planned to introduce a provision that made prompt answers to questions mandatory, with a requirement that the Speaker call on the head of the Executive for remedial action if there were delays. Unfortunately this, like all our other suggestions, fell by the wayside when the Consultant Parliament had hired behaved foolishly, and drew an equally excessive reaction from a member.