You are currently browsing the tag archive for the 'COPE' tag.
I am worried that the commitment of this government to Good Governance is being forgotten in the midst of the various other concerns we have to deal with. But I believe that addressing this issue promptly and effectively will help us also to approach other problems more sensibly.
Since I began work, I have addressed a number of letters on the matter to Karu Jayasuriya since he has been appointed Minister for Good Governance. He is a politician for whom I have the highest regard, and I think he will do a great job, but I believe he should be made aware that this is an area about which the people are deeply worried.
He replied to one of my letters, registering the need to get rid of politicization of everything, to say that this was part of the culture and it would be difficult to make a change. But I pointed out that we must make a start. I think there needs to be greater discussion though of the manner in which the change should be made, and so I have begun this column in the hope that it will provoke debate and discussion.
I will post these articles on my Facebook but I hope others will do the same on theirs, with amendments and changes to popularize their ideas too. In addition I would encourage everyone to write direct to Mr Jayasuriya, so as to strengthen his hand to effect changes.
In particular he must start immediately to draft a Code of Conduct for those who are supposed to serve the public, and who receive public funds. This was promised in the manifesto, and it is a great pity that the public do not know what is being done about it.
I have told the UGC to draft a Code for academics and administrators in academia, and they gave me a first draft but I found it woefully inadequate. If I am still involved and can get the UGC to function again, I will suggest that the next draft be put on their website for discussion. They have already, as I requested, put on their website the criteria for appointment to Councils.
The Committee on Public Enterprises had instructed some time back that this be done, but there was a delay. On my first day in office I inquired what had happened, and was told there was a draft. That did not seem good enough to me, and I told them that, since they had had sufficient notice, I expected a final draft within a week. That was forthcoming, and the Eastern University Council was appointed accordingly. Those appointments seem to have been welcomed, though I also realized there still needs to be fine tuning. It would be useful if those interested checked on those guidelines and commented, so that we can have an even better set of requirements to put into the act when it is being prepared. Read the rest of this entry »
Namal in fact had no inhibitions about discussing with friends the lucrative business deals he was involved in. But it is possible that he did not think there was anything wrong with all these. Over the years a culture of close involvement of politicians with the business sector had developed, and the favours received from them were seen simply as tokens of friendship – as were the concessions and contracts the complaisant businessmen received. So Chandrika Kumaratunga benefited as President from the largesse of a businessman called Ronnie Pieris, who did very well under the regime, while another close friend who had worked for Emirates ended up, when he was appointed head of Air Lanka, as it used to be known, by subordinating it to that airline. Emirates emerged strengthened immeasurably by the partnership while Air Lanka lost much of the reputation and the reach it had earlier enjoyed. But these seemed isolated examples, and the connections to any incentives were never direct.
But by the time the Rajapaksa regime was settled in, the potential for business had expanded immeasurably, and Namal, with initially a lower profile than those holding executive positions, but with obviously the greatest influence of all, was soon rapidly befriended by many local and foreign businessmen. But as with the Packer deal, he could doubtless convince himself that he was promoting more economic activity in Sri Lanka, and that the country would also benefit.
Another area in which his friends had a field day was the Stock Exchange, which it soon became known was being ruthlessly manipulated. The President's essential innocence about this sort of thing seemed apparent when he appointed as its Chairman Indrani Sugathadasa, a former senior public servant of great integrity, who was also the wife of his Secretary Lalith Weeratunge. But before long she felt obliged to resign, and the President accepted her resignation. She had asked her husband before she resigned whether it would affect his position, and he had reassured her because he did not think he could contribute to the vitiation of her integrity. But, given that it was rumoured that Namal had played a role, on behalf of his friends, in making her position untenable, the matter obviously affected his own feelings and his potential effectiveness.
Mrs Sugathadasa was replaced by another figure of known integrity, a former Member of Parliament, Tilak Karunaratne. He was also concerned about education, and was a member of an advisory group I had set up called Religion, Education And Pluralism. After he was appointed, he suggested that we meet in the Security Exchanges Commission office, since that would save him the long journey to my Reconciliation Office which was near Parliament. I asked him then how confident he felt about his position, and the clearing up he thought was essential, and he told me that the President had assured him of a free hand to restore confidence. But within a few months he too resigned. Read the rest of this entry »
President Mahinda Rajapaksa himself is of the view that our Ministry of External Affairs is a mess. His offer to Mangala Samaraweera to make him Foreign Minister indicates his realization that his greatest blunder is the hash the troika that runs the Ministry has made of our international relations. And he confirmed this to Vasantha Senanayake, when Basil accused him of criticizing the Foreign Minister openly.
He had assured Mangala that he would not inflict Sajin Vas Gunawardena on him as a Monitor, which suggests he realizes what a disaster that particular appointment has been. When it was made, he claimed that at least now letters were being answered. That was a necessity, but the power Sajin exercised led to the Minister then abdicating all authority and handing over decision making to his Monitor.
Despite that the crucial letter sent by the Indian Prime Minister before the vote in Geneva in 2012 lay unanswered. In fairness though, that factor is true of our administration in general, and the requirement that letters be answered in three days has been interpreted to mean that at least three days must lapse before a reply is even thought of. One reason I had high regard for Maithripala Sirisena previously, and said so often in my discussions of my work in the North and East as Advisor on Reconciliation, is that his Ministry usually responded to my transmission of complaints from the public. But most Ministries kept silent, though occasionally there were flurries of activity after I had brought the matter up in COPE.
The prevailing lethargy is bad enough, but with regard to foreign relations it is worse, given that we need to engage actively with all stakeholders, and in particular those who have the capacity to do us harm. In order to do this, however, we need to have clear guidelines available to all government officials as well as our Missions with regard to foreign policy priorities. Officials could then take their own decisions as to how to react to correspondence, instead of waiting for instructions on all issues. Certainly, when there was a Ministry of Human Rights, we dealt promptly with any queries from the Office of the High Commissioner for Human Rights, and this led to commendation of Sri Lanka's engagement with that Office, in the reports for instance of the Working Committee on Disappearances. But after the Ministry was abolished, there were no responses as all for several years, and it is only in the last year, following the harsh criticism in resolutions, that we began to engage.
Amongst the principles we should adopt then is ensuring regular engagement with all countries and in particular with the United Nations. Whilst safeguarding our sovereignty, we should respond to concerns with understanding of the issues involved, and should fulfil any commitments we enter into. If this is impossible, we should explain constraints and ensure that our actions and attitudes are understood.
But responses must be based on clear policy guidelines, and these should be laid out. The most important of the guidelines we should follow, given geo-political realities, is ensuring good relations with India. This cannot govern domestic policies, but there should be good and reliable communication with India as regards such policies, with the understanding that any commitments cannot be violated.
Within this framework, or rather a broader framework that also lays down the need for promoting multilateralism, there should be flexibility. Thus we should have regular consultative meetings of senior level Foreign Ministry officials. If these happen each week, there should also be provision, perhaps on a monthly basis, for consultation of officials of relevant Ministries such as Finance and Defence and Trade. Such meetings should be minuted, and decisions / action points notified to relevant officials with provision for feedback.
We also need to build up collegiality within the Ministry. Whilst there are good reasons sometimes for appointment of non-career individuals to Head of Mission posts, all other posts should be reserved for members of the Diplomatic Service. These officials should be required to submit brief regular reports on their activities, which should be based on targets identified by the Ministry, with consultation of the Head of Mission.
But there is also need of a wider professionalism. For this purpose Government should establish at least two high level think tanks. The existing government managed institutions could be upgraded, but they should function independently and have research staff who could produce position papers and suggest responses to international developments. In addition, these think tanks should have a training wing, which develops communication skills in addition to the capacity to analyse. They should also publish journals to which diplomats are expected to contribute.
Colombo Post 30 Nov 2014 –  – http://www.colombopost.net/columns/op-ed/item/269-a-reform-agenda-tightening-up-foreign-policy-and-foreign-relations
Colombo Telegraph 1 Dec 2014 – https://www.colombotelegraph.com/index.php/a-reform-agenda-tightening-up-foreign-policy-and-foreign-relations/
Sri Lanka Cricket appeared recently before the Committee on Public Enterprises, which is perhaps the only institution in Parliament to have had some effect over the last four years. It could do more, if the Speaker only convened the Committee on Standing Orders, but sadly the Speaker seems to have decided that it is not his business to strengthen Parliament. Instead he too seems ready to jump on the bandwagon on those who wish to abolish the Executive Presidency. That would be disastrous in the current situation but he, like many others, does not seem to understand that an Executive based in a Parliament which has no independent status would be equally lacking in transparency and accountability. And an Executive which has neither professionalism nor collegiality cannot be created simply by moving back to the Westminster model.
But I cannot expect anyone who took an interest in Parliament only after J R Jayewardene had denigrated it beyond measure to understand what a Parliament should really be like. The President does, but I think only he and Ratnasiri Wickramanayake and Vasudeva Nanayakkara remain in active politics of those who were in Parliament before 1977  (I do not count the Prime Minister, for obvious reasons). Fortunately we have a couple of people with political understanding based on previous generations, such as the Chief Government Whip. And recently an even younger parliamentarian with statesman potential, Vasantha Senanayake, has proposed some changes which would save both the country and the President from the abyss into which we are staring.
The manner in which Sri Lanka Cricket has run amuck typifies the need for greater transparency and accountability. Arjuna Ranatunge, for whom my respect has grown given his regular attendance and thoughtful contributions to COPE, pointed out that SLC's current disastrous financial situation arose from massive expenditure on three stadiums, including the new one in Hambantota. He also established what was obviously corruption in the manner in which the contrast for telecasting rights had been given to the Carlton Sports Network at a time when his brother Nishantha was involved in both institutions. Nishantha's plaintive defence that he had recused himself from the decision making process rang hollow, given the obvious bad faith of the Marketing Manager who functioned under him, who tried to throw the blame on Asanga Seneviratne, who roundly denied this. Read the rest of this entry »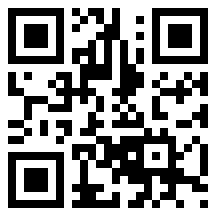 The government decided last week, when faced with the announcement by Navi Pillay of her team to investigate Sri Lanka, to propose a motion in Parliament against such an investigation. This was a shrewd move, since it puts the main opposition on the spot with regard to whether it supports such an investigation. I can understand the TNA opposing such a motion given that it sees this as one way of achieving its goals, even though I think it would have achieved more had it, like the Indian government, stood foursquare against international interference whilst also urging the Sri Lankan government to pursue reconciliation and a better deal for the Tamil people more comprehensively.
What would be unacceptable is for the national opposition to oppose such a motion, and I think the UNP will find it difficult to decide how to respond. It would seem a sad betrayal of our sovereignty to oppose such a motion, and I think sensible people in the UNP would not want to commit a political blunder of such magnitude.
And the decision to support the motion should be the easier for any forward looking Sri Lankan, given that the motion is so limited in scope.Government has not gone down the disastrous route advocated by Wimal Weerawansa of opposing not only an international investigation, but of also opposing any effective domestic mechanism. Indeed government has scored a major triumph in having the motion proposed in the name of Achala Jagodage, who came to Parliament through Weerawansa's National Freedom Front. And though most of the other signatories cannot be described as political heavyweights, also included as a signatory is perhaps the most intelligent amongst the new SLFP entrants into Parliament, the Hon Janaka Bandara. He chaired the only Committee in Parliament, apart from COPE, that proved effective in the last four years, and he also had the courage of his convictions and resigned when he found that the report of that Committee, on public petitions, was ignored.