You are currently browsing the tag archive for the 'Consultative Committee' tag.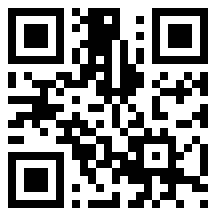 In the few weeks he has been in office, the new Secretary to the Ministry of Child Development and Women's Empowerment has shown himself as concerned as his predecessor to promote the rights as well as the interests of those entrusted to the care of his Ministry. He is also concerned with the wider dimensions of his responsibilities, as was seen when he decided to institute a campaign to ensure Sufficient Leisure for Children.
This was based on a focus area in the National Human Rights Action Plan which we had not concentrated on in discussions of the Task Force, concentrating instead on what seemed more vital issues such as the prevention of abuse. But the Secretary is of course quite right to look at all aspects, and in particular to worry about the 'holistic development of children' which is now adversely affected because of educational overload.
I am not certain however about one point in the directive he sent to senior officials of the Ministry to prepare 'an enabling environment for children to enjoy leisure'. Amongst areas in which he sees overload are extra-curricular activities. My recent investigation during Divisional Secretariat Reconciliation Committee meetings of what goes on in schools in the regions suggests however that the real problem is the lack of extra-curricular activities.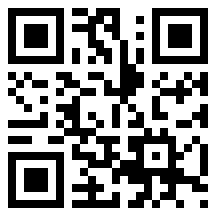 Prof. Rajiva Wijesinha, a National List MP of the ruling Party, who along with a group of government parliamentarians wrote to President Mahinda Rajapaksa warning about possible economic sanctions, said in an interview with Ceylon Today, extremists within the government ranks are 'determined to destroy country's credibility.'
He also said the External Affairs Ministry has been forced into the 'mute submission of the extremist agenda.'
Q: You were one of the six government parliamentarians, including four ministers, who sent a letter to the President regarding the forthcoming UN Human Rights Council (UNHRC) resolution. What was that letter about?
A: That letter was intended to draw attention to the dangerous situation the country was in, which we felt had not been conveyed accurately to the President.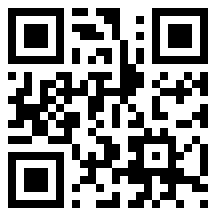 Last week the Marga Institute held a discussion on several sets of proposals that had been forwarded to the Parliamentary Select Committee looking into 'Political and Constitutional Measures to Empower the People of Sri Lanka to Live as One Nation'. After much animated discussion, it was decided to work with the set of proposals put forward by Vasantha Senanayake, and a couple of groups have been established to flesh these out.
Senanayake is perhaps the brightest of the young Members elected newly in 2010, a factor noticed by several embassies that have sent him on delegations of young Members to visit their countries. These proposals sprang from his work with the One Text Initiative which had seen him spearhead a group of Parliamentarians, representing government as well as different opposition parties, who had interacted with members of the Sri Lankan Diaspora, both Sinhalese and Tamil, in Britain. They had sent a report on their visit to the President, though there has been no response to the interesting ideas and suggestions they put forward.
Vasantha had worked together with a group of young professionals to put forward the proposals which included some startlingly innovative ideas. Perhaps the most important of them is not however new, because it was one of the principal elements on which three recent documents on constitutional reform agreed, namely those of the Liberal Party, the UNP and the group led by Rev Sobitha. This was the need to get rid of the present system of elections, and I think it would be useful to return to this now, since the last set of elections to Provincial Councils made crystal clear – again – how destructive the current system is.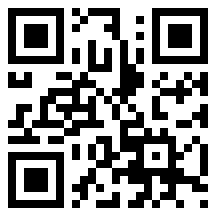 I make no apologies for returning yet again to the question of language rights. As I noted after my last visit to the North, for a series of Divisional Secretariat Reconciliation meetings, this remains one of the principal bones of contention in the Jaffna District. But it need not be, because the principles we should all be acting on are now clear, following the inclusion of Tamil as an official language in the constitutional reforms of 1987, and the fleshing out of those principles in the last couple of decades.
First, under President Kumaratunga, there were more inclusive language learning policies in schools in the nineties and then, most importantly, under this government, Minister D E W Gunasekara introduced language norms for public servants. I was not sure how well this was working so, at the previous meeting of the Parliamentary Consultative Committee on National Languages, I asked for a report on pass rates. We got this at the February meeting – or rather I did, and I had to point out that questions I raised were asked for the general benefit, not my own, so information should be shared with all my colleagues on the Committee.
I can see this might seem a waste of paper, since almost never do more than a quarter of the 31 members meant to be on the Committee attend, and many of those who do are concerned only with individual problems; but the principle was affirmed, and the Minister will now ensure that information is shared with at least all those who do attend. This is important, for this is something we should all be concerned with, as legislators and contributors to national policy.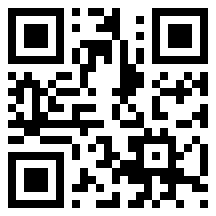 Last week saw yet another example of the slow erosion of systems that makes justice so alien a concept for our people. In Parliament we received yet another Bill cointaining amendments to a previous Bill.  It will be taken up only later, so I was not surprised that the original Bill was not available, since anyone interested could look it up in the interim in the Parliament Library. But once again I found that the notes at the side of the document, which are supposed to sum up the content of each clause, simply noted that the clauses were amendments to previous clauses.
The summing up, I should note, had been included at the beginning of the Bill. This does not happen always, so one should be thankful that this time at least anyone looking at the Bill could find out at a glance what was happening where. But I fail to understand why a custom designed for convenience, to allow anyone looking at the Bill to see immediately the impact of each clause, is now ignored. The only place where it still prevails is in the last two clauses of the Bill, where a note on the side tells us exactly what is in the Bill itself. One notable piece of information thus highlighted is that, where versions of the Bill in different languages are different, the Sinhala text shall prevail.
The first Consultative Committee to meet in Parliament this year was the Education Committee, and it went on for over two hours. This was heartening, because it suggested a high level of interest amongst Members of Parliament. However it was also sad that much time was spent discussing specific problems, such as the transfer of Principals and Officials, and individual admissions to schools, since these take away from what should be the main purpose of Consultative Committees, namely policies and general principles, leading where necessary to legislation.
There is of course need for Members of Parliament to raise such issues, and the Minister made some valuable suggestions in this regard. He proposed to have consultations with regard to particular areas, and I hope he will do this in small groups, since it makes no sense for officials and parliamentarians from all over to waste time listening to parochial problems.
Interestingly, Parliament has I think taken a step in the right direction in decreeing that not more than 25 officials come to meetings of Consultative Committees. Though it was pointed out that this was inadequate, given the range of officials needed to discuss Education, it would make far more sense for meetings intended to discuss details of educational administration in particular districts to take place at the Ministry, with only officials and parliamentarians from the district or the province. Four or five meetings in each of the two weeks per month during which Parliament meets would cover the whole country, with opportunity to go into detail without time being wasted by the generality.
After the recent fiasco over the delay in providing Members of Parliament with bills they were supposed to discuss and vote on, I engaged in some study of practice here and in other countries, and also referred to relevant authorities. What became clear is that Sri Lanka has in essence taken away from Parliament its power over legislation, and the neglect the Speaker diagnosed in Parliamentary officials, claiming that he would have taken firm action if he had the power to do so, is not seen by them as neglect. They see Parliamentarians simply as lobby fodder, fulfilling their functions simply by speaking and voting for or against a Bill, with no responsibilities to actually ensure that Parliament produces fit and proper legislation.
I say this because a former Secretary General of Parliament has written a book which is supposed to set out the functions of Parliament, in which the chapter on making laws completely omits the role of Parliamentarians. Indeed she even claims that Bills are usually given to Parliamentarians after what is termed the First Reading – when they are placed before Parliament. She has obviously not understood that the First Reading takes place precisely when Parliamentarians have the Bill placed before them, and to see that as a sought of afterthought is a complete denigration of the Legislature as it is constituted, by Representatives of the People.
The book in question is handed out as a sort of bible to new Parliamentarians, but I suspect no official in Parliament has actually studied it and set it against what goes on in other Parliaments. Perhaps no one there now has either the capacity or the inclination to engage in such studies, given the contumely with which J R Jayewardene treated Parliament and Parliamentarians when he imposed the current Constitution on the country, and also its several amendments, which subverted any possible principles the Constitution may have contained.