You are currently browsing the tag archive for the 'community policing' tag.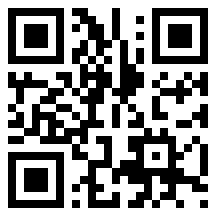 Soon after I had written last week's column about improving protection at local levels, I found a structure already in place that was based on a similar idea. This was in relation to the Community Policing that that present Inspector General has instituted.
His determination to establish mechanisms for this is in line with the Mahinda Chintanaya commitment to ensuring consultation at village level. Sadly I don't think any other government department has moved coherently to implement this idea, and I can only hope that the present IGP does not fall prey, as his most illustrious predecessor Osmund de Silva did, to resentment on the part of politicians who want to provide solutions to all problems themselves. Osmund de Silva found that his efforts to develop a productive relationship between the police service and village communities was looked on with suspicion by the politicians of a newly independent country who thought they were the heirs to all the authority that the British had exercised.
So, whereas the British hierarchichal system, with the police seeing themselves as representatives of a government that was at a remove from the people, has changed in Britain, with greater understanding of the community basis of democracy, it continues in Sri Lanka. And though the IGP has tried to change things, I suspect old habits will die hard in many parts of the country, not least because of the different layers of politicians who insist on controlling things themselves – as was tragically illustrated in the recent reign of terror in Sabaragamuwa.
Text of lecture at a workshop at the Kotelawala Defence University – January 20th 2013
In the first section of this talk I spoke about the confusion in Sri Lanka between the Executive and the Legislature. Flowing from a system in which expansion of the Executive is seen as the easiest way of ensuring a Parliamentary majority, we have overlapping Ministries. We have however failed to institutionalize systems of coordination, both within the executive branch and also within Parliament which is supposed to exercise oversight and contribute to policy formulation.
We have also failed to promote coordination of activities between the different levels of government, or between different branches at the same level. As it is, we have a very confusing Constitution that entrusts several responsibilities to Provincial administrations but then gives authority also to the Central government. This is because we have what is termed a Concurrent List, which is nothing but concurrent because in the event of disagreement the will of the Central government prevails; and dual responsibilities at provincial and local level. It is also because the Centre is given responsibility for National Policy on all subjects, but we have failed to conceptualize this clearly and to spell it out in legislation.
I have become more acutely aware of the problem in my role as Convenor of the Task Force meant to expedite implementation of the National Human Rights Action Plan. It is important to make policy changes in accordance with the plan, but ensuring acceptance of these and relevant action at all levels will not be easy. In particular, while we should not duplicate action, and should leave this to local agencies which are best equipped to cover all geographical areas, we must ensure monitoring, and that is best done through a Central agency to ensure uniformity. However our legal officials have still not entrenched a system of legislation that makes clear the primacy of National Policy and the obligation of the Central government to ensure its implementation, while leaving implementation to other levels of government. I should add that they have also completely failed to ensure conformity with the 13th amendment in much legislation that has entered the statute books in the last two decades, while this has also been ignored in various administrative decisions taken by Central government.
The problem is compounded by the fact that the Province, while it should remain the unit that exercises responsibility for both regulations with regard to devolved subjects and for executive action in those areas, is too large for the consultation and accountability that make devolution meaningful. We should therefore be building up local government institutions, but at present these are not given sufficient authority, while they suffer staff shortages that prevent effective action in many vital areas.
To illustrate the confusion we suffer from, let me consider the care of children, which I have been much concerned with recently. Fortunately we now have a Secretary at the Ministry who can conceptualize coherently, and who understands the problems and is also capable of developing systems of coordination which will enhance the services on offer. But whether he can cut through the accumulation of entities in the field is a question.
Read the rest of this entry »