You are currently browsing the tag archive for the 'Colombo' tag.
In the second section of chapter 8 of my book on this subject, I look at how the initially peaceful agitation for devolution turned to violence. This was despite a measure of autonomy finally being granted to elected bodies at local levels during the eighties.
District Development Councils and their Shortcomings
In the 1970s, the various Tamil parties came together to form a Tamil United Liberation Front (TULF). They fought the next election by asserting the right of Tamil-speaking people to self-determination, with reference in particular to the northern and eastern provinces.  Initially, the Ceylon Workers Congress (CWC), the party of the Indian Tamils who worked on the plantations in the centre of the country, was also part of the TULF. The TULF won an overwhelming majority of seats in the north and the east in the 1977 election, and emerged as the major opposition party. The constituent parties of the USA, having parted company in 1975, were decimated.
Chanaka Amaratunga died 19 years ago, on the 1st of August 1996. He died a disappointed man, for he had not entered Parliament, which had been his dream. Only Chanaka, imbued in the Westminster style of Liberal Democratic politics, could have written an article entitled 'In Praise of Parliament' at a time when the Executive Presidency was well entrenched in Sri Lanka, and the tradition of the independent Parliamentarian long lost.
He had hoped to enter Parliament in 1988, when he was on the SLFP National List, but the defeat of the SLFP then had led to the sidelining of Anura Bandaranaike, who had been his great friend. He told me that, when he went to Rosmead Place on the day after the election, Sunethra had met him with the claim that the only hope for the party now was to bring Chandrika back. He had said this was nonsense, and that perhaps put paid to his chances. After her defeat, Mrs Bandaranaike too felt that the policies Anura had promoted had been a mistake, and moved back to the left.
Anura still had residual support, but he was soft-hearted to a fault, and gave up the Secretaryship of the party when he was appointed to the post on a split decision. The newspapers at the time reported that his mother had stormed out of the room, and he had followed her, and agreed to a compromise whereby Dharmasiri Senanayake became Secretary. The latter worked for Chandrika, and as we know she came back and took over. By then, though, it should be noted that Sunethra was supportive of her brother and when, forgetting the change that had taken place, I asked her what her sister was up to, she told me that she was trying to throw 'my darling brother' out of the party.
A couple of years back one of the more thoughtful of our career Foreign Ministry officials tried to put together a book on Sri Lanka's international relations. This was an excellent idea in a context in which we do not reflect or conceptualize when dealing with other countries.
However it turned out that hardly any Foreign Ministry officials were willing or able to write for such a volume. Still, with much input from academics, the manuscript was finalized. But then the Minister decided that it needed to be rechecked, and handed it over to his underlings at the Kadirgamar Institute of International Relations and Strategic Studies, where it has lain forgotten since.
Recently I retrieved from my archives the two pieces I was asked to write, and am republishing them here –
Sri Lanka needs to be aware of both facts and principles in dealing with Post Conflict Reconstruction. The facts are simple, and we must recognize that the world at large is aware of them. First, we need aid and assistance for reconstruction. Second, that assistance will be more readily forthcoming if we make significant progress towards reconciliation. Third, reconciliation will be judged in terms not only of what government says, but also the responses of the Tamil community.
These three facts are I think readily recognized by government, and there is no essential difficulty about working in accordance with them. There is however a fourth fact that we need to bear in mind, which is that some elements in the international community believe that the attitude of the diaspora is the most significant element in assessing Tamil responses. This is potentially an upsetting factor, and we have to make sure we deal with it convincingly. Similar to this is a fifth factor, that assessments made in Colombo are often used by salient elements in the international community to judge what is happening with regard to reconciliation and the responses to this of the Tamil community at large. Again, this is a factor that government must take into account.
In one sense this should not be too difficult. A similar situation obtained even with regard to the conflict. We needed assistance to deal with the threat of terror, and in obtaining this we had to make it quite clear that we looked to a military solution only for military matters, ie the secessionist military activities of the LTTE. The solution to the problems of the Tamil community had to be found through negotiation as well as sympathetic understanding. We were also able to show that the Tamil community in the affected areas was not indissolubly tied to the Tigers, inasmuch as once liberated they participated actively in elections in the East, and they took the opportunity in the North (as they had done in the East, in a military campaign that saw no civilian casualties except in a single incident which the LTTE precipitated) to escape from the LTTE as soon as we were able to provide such an opportunity. The simple fact that many of the younger cadres disobeyed orders about firing on civilians, and came over willingly, makes clear the positive response of the affected Tamils.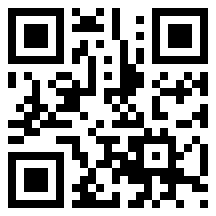 After speaking at the Officer Career Development Centre on revolutionizing the Education System, I went on to my father's home village, where his family had many years ago donated land for a school. Vijaya Maha Vidyalaya had developed over the years, with support sometimes from the family, most recently when one of my cousins arranged a health camp there, along with a cricket match between the Colombo Medical Team and the schoolboys, which I was privileged to watch.
Vijaya had been one of only two schools in the Hambantota District (the other was a Muslim school in the Tissamaharama area if I remember right) to being English medium when we started it way back in 2001. The first few years had been very successful, and I would enjoy dropping in on the classes and registering the enthusiasm of the Principal and the staff and the students.
But hard times hit the school with the retirement of the Principal, who had been a strict disciplinarian even while devoting himself to the welfare of the students. The Vice-Principal could not be promoted because he was not qualified, and someone was brought in from outside, and factionalism it seems broke out.
Read the rest of this entry »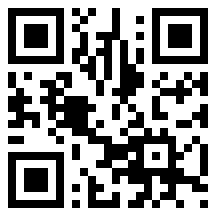 At two recent meetings of Reconciliation Committees in the Eastern Province, the question of tuition came up. In one place I was asked to suggest to the President that tuition on Sundays be banned, because it took away from religious education. In the other I was told that students – from Kantale – had to travel to Kurunegala or Anuradhapura to have any hope of passing their Advanced Levels, because the quality of Advanced Level teaching was so bad.
Soon after that I was told, in Colombo, that even in S. Thomas' sports meets had to be held in school hours, otherwise students would not be present since they thought tuition classes more important. The idea that, even in a fee levying school, extra classes for which payment must be made are mandatory bemuses me. But, such being the situation, I suppose it is not surprising then that parents who do not have to pay for education accept that they must fork out for tuition, as happens in the majority even of prestigious government schools for which parents sometimes pay through the nose for entrance.
I was pleased therefore that the lady from Kantale who spoke up plaintively objected to this sort of expenditure. But it was not only the expense of the classes and the transport that she mentioned. It was also the bad habits, as she put it, that children might pick up, on long journeys, and during long hours spent in large groups. She added that her son was not a problem, but with girls the situation might be different. I should add that the increase in teenage pregnancies, mentioned in most of the 80 Divisional and District Secretariat meetings held over the last year, is also related to the tuition culture.
Read the rest of this entry »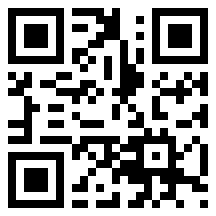 Five years ago, I spent the week of my 55th birthday in Geneva. I had been summoned there urgently, because some Western nations had been trying to get sufficient signatures to hold a Special Session of the Human Rights Council in an attempt to stop our imminent conquest of the Tigers. By the time I got to Geneva though, the danger was over, and there was much to celebrate. The superb diplomacy of Dayan Jayatilleka, our Representative in Geneva, supported admirably by the international coalition he had built up, had ensured that the West did not get the required number of signatures, and the danger passed.
By the time I got back to Colombo, we had registered an even more remarkable victory, in that the Tigers were finally destroyed. The last 100,000 civilians who had been held hostage were rescued, and it was reported too that Prabhakaran had been killed. The terrorism that had held Sri Lanka in thrall for 20 years had finally been destroyed.
But there was a postscript, for the West, or rather its more intransigent elements, did not let up, and they used all their muscle to get the missing signatures. I gathered that Bosnia was told that their bid for EU membership would be in jeopardy if they did not toe the line, and Azerbaijan was pursued with carrots and sticks like Edward Lear's Snark. They succumbed, and once again I had to head back to Geneva for the Special Session, which took place on May 27th and 28th.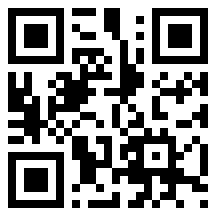 A friend from England who was visiting recently was surprised when someone of the same age, with a son doing O/Levels, just as her daughter is, was not deeply concerned about what the youngster would do next. I thought her concern excessive, until it struck me that Sri Lankans living in Colombo are as concerned as she is about the educational prospects of their children. It is the rural folk who think less about the matter.
Obviously this is not because they are less concerned about what their children will do. Rather, it is because there is no point in thinking. In the vast majority of rural areas, there are simply no alternatives for the children. They have to go through the school system for what it is worth, many of them without opportunity to do well in Maths or Science, so that they would have options as to careers.
So they strive desperately to do well in their O/Levels, with the sole aim of going through to the next step on the ladder, which is A/Levels. Here life is even more competitive, and they strive even harder, with hours spent travelling to and from tuition classes where such are available (and sometimes whole days over the weekend spent in those classes) to qualify for university.
Read the rest of this entry »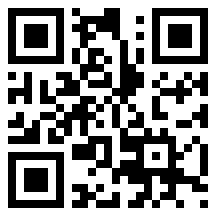 I have been deeply upset in recent months, at meetings of Divisional Secretariat Reconciliation Committee meetings in the North, at the continuing failure to address the problem of teacher shortages in key subjects. While there is heartening appreciation of the rebuilding of schools, at much better levels than ever before, I am constantly told that there are insufficient teachers for English and Maths and Science. Of course I know this is a problem elsewhere in the country too, but that is no excuse. Given that it is those in rural communities who suffer most, I can only hope that those concerned with basic rights will at some stage institute legal action to ensure equity in education, and force government to look at alternative systems of teacher training and teacher supply, instead of sticking with the statist centralized model that has so signally failed for so long.
Significantly, I am rarely told about shortages of teachers for computing, but this does not mean that they are available. This was brought home to me graphically when I was discussing plans for use of some of my decentralized budget for education in Rideegama in Kurunagala. While I have over the last few years used part of the budget in the North, for entrepreneurship training for former combatants and this year for Vocational Training in Mullaitivu, and the rest in Ratnapura, where we concentrated on school education and English, I thought I should also do more further afield, given that the Liberal Party has a couple of Pradeshiya Sabha members in Rideegama.
I had wanted to do English classes, and these will now be conducted in three GN divisions, through the Sabaragamuwa English Language Teaching Department, which had done the teacher training in Sabaragamuwa. But to my surprise I was also asked for computer training, in particular for Ordinary Level students, since there are hardly any computer teachers in the schools in the area.