You are currently browsing the tag archive for the 'Civil Society' tag.
The National Human Resources Development Council endorsed in its entirely at its last meeting the report of the Committee it set up to explore new ways of working in the Public Sector. I was pleased that its more distinguished members congratulated me personally on the report, but I had to respond that I had had excellent support from the Committee the NHRDC had appointed. We were also given valuable advice from distinguished public servants of past eras, including Dharmasiri Pieris and Mr Palihakkara.
The generally able chair of the Council, Dinesh Weerakkody, suggested that we should now engage in wider consultation, of both Civil Society and the business community. This seemed a good idea, but the Council also thought we needed to move quickly. So it was decided to pass on the document straight away, as well as to the President and the Prime Minister, to the leaders of other parties in Parliament including the Joint Opposition, to the Chairs of COPE and the Committee on Public Accounts, to the Speaker and the Minister of Public Administration. This is Ranjith Madduma Bandara, who is relatively a man of intelligence and capacity though unfortunately he has not been given a wide enough brief to make a difference – and so, if indeed he has any ideas, he does not enunciate or act on them.
It has, I should note, struck me that few people in authority seem to have many ideas, fewer are capable of enunciating those they do have, and even fewer are able to implement their good ideas. I was again touched when one member of the Council noted that certain initiatives I suggested were good but needed me to push them through. Sadly I suspect this is true, but I had to confess that I felt that now even I would not be able to do much. Apart from being old now, and not having half the energy I had even five years ago, the constraints on action have multiplied. Read the rest of this entry »
I was surprised to be told recently that the Secretary to the Cabinet Ministry under which I was supposed to work as State Minister of Higher Education had been dismissed. Eran Wickremaratne explained the reasons to me, but I will not go into those since, much as I respect Eran's own integrity, there may be another side to the story, which reflects less well on the Cabinet Minister than the Secretary.
In particular, after the admission that Kabir Hashim, along with Malik Samarawickrema and the Minister of Finance, had been in the Central Bank to raise the issue of obtaining more money, shortly before Arjuna Mahendran's fatal decision to take 10 billion by auction, I have my suspicions about what has been going on there. Thankfully, Eran said very clearly that he was not at that meeting and had known nothing about it, which I suspect would be true of the Secretary too.
I did raise with Eran the question of the failure of the 19th Amendment to address a fundamental principle of Good Governance, which is the strengthening of the independence of Public Servants. Certainly there should be provision to dismiss public servants if they do something wrong, but that should not be a political decision, it should be made by the Public Service Commission. And we must go back to the usual practice in parliamentary democracies where Ministers come from within Parliament, which is that Secretaries to Ministries are in effect Permanent, and not changed with every change of government.
In the last few articles in this series, I think I should look at how and why the great hopes with which this government was elected have been shattered. I thought this essential because I have read many versions of how the 19th Amendment was passed. Many of the commentaries written in English seem largely designed to place in a bad light those who wanted amendments to the various versions put forward in various ways by government. What is forgotten now is how the Amendment was produced without consultation, in contrast to the promise in the Manifesto of the President.
Since memories are so short, I will note here some important pledges that were completely ignored by the cabal that decided to take charge of the Reform Process
1.      Saturday January 10
The new President, Maithripala Sirisena, will take his oath of office
2.      Sunday January 11
A Cabinet of not more than 25 members, including members of all political parties represented in Parliament, will be appointed with Leader of the Opposition Ranil Wickremesinghe as Prime Minister
3.      Monday January 12
In order to strengthen democracy, a National Advisory Council will be set up inclusive of representatives of parties represented in Parliament as well as Civil Society organizations.
Monday January 19
Parliament will meet
A couple of years back one of the more thoughtful of our career Foreign Ministry officials tried to put together a book on Sri Lanka's international relations. This was an excellent idea in a context in which we do not reflect or conceptualize when dealing with other countries.
However it turned out that hardly any Foreign Ministry officials were willing or able to write for such a volume. Still, with much input from academics, the manuscript was finalized. But then the Minister decided that it needed to be rechecked, and handed it over to his underlings at the Kadirgamar Institute of International Relations and Strategic Studies, where it has lain forgotten since.
Recently I retrieved from my archives the two pieces I was asked to write, and am republishing them here –
Sri Lanka needs to be aware of both facts and principles in dealing with Post Conflict Reconstruction. The facts are simple, and we must recognize that the world at large is aware of them. First, we need aid and assistance for reconstruction. Second, that assistance will be more readily forthcoming if we make significant progress towards reconciliation. Third, reconciliation will be judged in terms not only of what government says, but also the responses of the Tamil community.
These three facts are I think readily recognized by government, and there is no essential difficulty about working in accordance with them. There is however a fourth fact that we need to bear in mind, which is that some elements in the international community believe that the attitude of the diaspora is the most significant element in assessing Tamil responses. This is potentially an upsetting factor, and we have to make sure we deal with it convincingly. Similar to this is a fifth factor, that assessments made in Colombo are often used by salient elements in the international community to judge what is happening with regard to reconciliation and the responses to this of the Tamil community at large. Again, this is a factor that government must take into account.
In one sense this should not be too difficult. A similar situation obtained even with regard to the conflict. We needed assistance to deal with the threat of terror, and in obtaining this we had to make it quite clear that we looked to a military solution only for military matters, ie the secessionist military activities of the LTTE. The solution to the problems of the Tamil community had to be found through negotiation as well as sympathetic understanding. We were also able to show that the Tamil community in the affected areas was not indissolubly tied to the Tigers, inasmuch as once liberated they participated actively in elections in the East, and they took the opportunity in the North (as they had done in the East, in a military campaign that saw no civilian casualties except in a single incident which the LTTE precipitated) to escape from the LTTE as soon as we were able to provide such an opportunity. The simple fact that many of the younger cadres disobeyed orders about firing on civilians, and came over willingly, makes clear the positive response of the affected Tamils.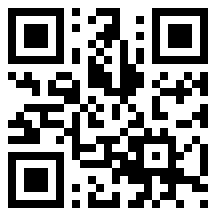 I was pleased that Laksiri Fernando had picked up on my publication of documentation with regard to the negotiations between the government and the TNA way back in 2011. I suspect he is right in saying that some might think this is betrayal, given that even my efforts to defend the Secretary of Defence against Sarath Fonseka's allegations in 2009 were described as betrayal. But this was by those such as Wimal Weerawansa who wanted to take political advantage of those allegations and therefore did not mind insinuating that they were true.
However I trust that those concerned with political reconciliation and long term peace, as Prof Fernando is, will realize that these notes are meant to make clear how easy it would be to reach a consensus with the TNA. But this needs negotiations to be conducted in good faith, and systematically, with appreciation of what the other side might fear. It is also important to move swiftly on whatever is agreed, as Nimal Siripala de Silva tried to do in 2011 with regard to the Concurrent List, only to be rebuffed by G L Pieris., even though we had obtained the President's agreement to proceed.
To illustrate what I mean, I will look at the question of a Senate, which seems to have been a priority only for the President and me on the government side. To go into the history of that proposal, when I was appointed to head the Peace Secretariat in 2007, I should perhaps have participated actively in the discussions of the All Party Representatives Conference, which SCOPP hosted. But the Chairman, Prof Tissa Vitharna, thought that someone new should not be involved, so I stayed away. My main contribution was to cut down on the food bill, which had been enormous when I took over, largely because the practice previously had been to stuff up the delegates while waiting for the proceedings to start. This took for ever given prevailing standards of punctuality, and with the orders being placed beforehand, much went to waste when hardly anyone turned up.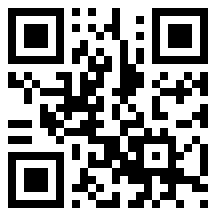 I was deeply touched last week, at the Reconciliation Committee meeting in Manthai East, when Father James Pathinather expressed appreciation of a position I had put forward, and said that it had required courage. I also felt very humble, for nothing I had done could come close to the courage he himself had displayed, in April 2009, when he tried to protect LTTE combatants who had sought shelter in the Valayanamadam Church.
He had been attacked for his pains by the Tigers. After he was gravely injured, and evacuated from the War Zone in one of the regular rescue missions we facilitated for the ICRC, the LTTE drove off those who had sought to escape from them by taking shelter in the Church. Many of those forced again into combat are doubtless among the few thousands who then disappeared.
The courage of those like Father James, who sought to stand up to the LTTE when it was at its most ruthless, should be celebrated by the Sri Lankan State. But we have completely ignored these heroes, who had an even tougher time than our soldiers who had to fight virtually with one hand tied behind their backs, given the use the LTTE was making of the human shields it had dragooned into Mullivaikkal. Those soldiers had at least the comfort of comradeship, whereas those who stood up against the LTTE inside the No-Fire Zone were isolated, and subject to enormous pressures as well as brutality of the sort Father James experienced.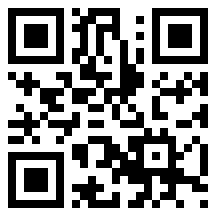 The meeting in Sri Lanka in November 2013 of the Commonwealth Heads of Government provides a great opportunity for our government. This can be summed up in one word, Engagement, which Sri Lanka has not been very good at over the last few years.
The principles of engagement, which we need to understand, are very simple. First, we need to listen carefully to what others say. Second, we need to put our own perspectives and practices clearly and systematically. Thirdly, we need to search for common ground between us and our interlocutors, and work towards strengthening those commonalities and developing understanding of how mutual appreciation could be strengthened. Fourthly we need to work out where there are differences, and point out where these are because of inadequate understanding of our situation. Finally, where there are differences based on perspectives, we need to explain our own position clearly, and indicate why changes on our part would not be beneficial to the Sri Lankan people. However – and this is a vital caveat to this last aspect – we must try to understand different positions, and listen to arguments supporting them, and if necessary adjust our own positions if those arguments are clear and convincing.
About each of these, there have been great difficulties in recent years. We do not listen carefully, and we tend to put everyone who criticizes us in the same basket. We then play to local galleries by criticizing them and, since the sincere are generally nicer than those who have a subtle agenda, we are more critical of the decent. This has made us lose credibility amongst those who, even if they have different approaches in some respects, are basically our good friends. The manner in which India is often treated in our media, and even by some in authority, is a shocking example of this absurdity. Read the rest of this entry »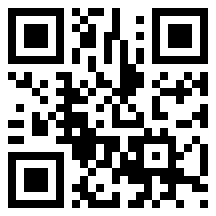 As I have noted before, the thoughtful new Secretary to the Ministry of Resettlement remarked, at a seminar at the Officer Career Development Centre in Buttala, that Nation Building needed much more attention, to complement the State Building that is proceeding relatively well. His Ministry, along with the Bureau of the Commissioner General for Rehabilitation and the Presidential Task Force for the North and the Ministry of Economic Development, have amply allayed the fears expressed in 2009, that were claimed to be the reason for the Resolution brought against us in Geneva.
The displaced who were at Manik Farm have been resettled, and the former combatants have been released after rehabilitation. This has been done under much better conditions and more swiftly than elsewhere in the world. Economic activity is at a higher level in the Wanni than ever before, helped along by remarkable infrastructural development. That extends to schools and hospitals and other basic requirements, which are available now at a higher standard than ever before in the area.
But there are still problems, and the mutual satisfaction and trust that Reconciliation requires are still inadequate. To remedy this there is need of concerted action, and the Secretary, who has obviously studied and understood the problem, noted that fulfilment of both the LLRC and the Human Rights Action Plans would go a long way towards Building a Nation.