You are currently browsing the tag archive for the 'Civil Defence Committees' tag.
During my visits in the last couple of years to all the Divisional Secretariats in the North and East, I realized that little had been done to implement the proposal in President Mahinda Rajapaksa's manifestos regarding more consultation of the people. Regular meetings did not take part at village level, and the supposed Divisional Development Committees met sporadically. Their conclusions were not recorded systematically, and there was no provision for follow up. Indeed in one area it was reported that the Member of Parliament, who chaired the meetings, ignored decisions and did what he wanted, and this was confirmed by the Government Agent. Elsewhere the Committees had not met for months.
I wrote to some of my colleagues and suggested they should take their responsibilities more seriously. I also suggested to the President, in my end of year report as Adviser on Reconciliation, how systems could be developed. But there was no response, except once when he told me, when I spoke to him about the need for better consultation, to talk to Basil. I told him I could not, since Basil never listened, as I had learnt from previous experience, so the President told me to write to Lalith, which I did, for the umpteenth time. Nothing happened, and instead I discovered this year that the chairmanship of the DDCs was being used to give MPs massive sums of money, over Rs 600 million in some cases, to spend on what they saw as development.
I brought the matter up at the Consultative Committee on Public Administration Reforms, and got details of the wheezes Basil had dreamt up to give funds to members involved in elections. It transpired that no one had known about this officially before I asked, and the opposition as well as more responsible members of government welcomed the relative clarity we established, but it was pretty clear the whole process was absurd.
Not least to prevent such abuse, we must set in place mechanisms to ensure that the voice of the people is heard before money is spent on their behalf. Fortunately there did exist a consultative mechanism in the form of the Civil Defence Committees, which I found well organized in the East. Unfortunately these had no official status, but we were able, after discussion with the Secretary to the Ministry of Public Administration, to improve the structures, primarily by his asking the Grama Niladharis to chair the meetings. This established a link with the formal administrative process, and in some places where there were able officials – such as the Nittambuwa OIC, who explained how he had taken things forward when spent some time in his office – files were systematically maintained. Still, the process requires fine tuning, and in particular provision for follow up, so the following administrative reforms are suggested –
Consultation mechanisms should formally be set up at Grama Niladhari level, in line with the current Civil Defence Committees which are now chaired by the Grama Niladhari. There should be two committees, one for Development, which should discuss projects and allocations, and the other for Social Action and Service Delivery.
The minutes of these meetings, with decisions / action points noted, should be shared with the next level up of government. Responses must be conveyed to participants at GN level, along with the minutes, at the subsequent meeting
At Divisional Secretariat level, on the pattern of the Women and Children's Units that have been set up, there should be coordination mechanisms for groups of subjects (ie Education and Training, Agriculture and Irrigation and Forests and Wild Life, Health and Social Services). Officials should work as a team, and ensure attention to all GN Divisions. For this purpose individuals can be given responsibility for particular GN Divisions, with the coordinating committee at DS level looking into all issues and providing feedback.
There should be regular consultative meetings of department heads at Divisional level, chaired by the Divisional Secretary. To facilitate this, all government departments should treat the Division as the basic unit of administration. This will require restructuring of a few Departments, ie Education and the Police.
Regular discussions between the Divisional Secretary and the elected head of the Local Government Unit are necessary. Ideally the proposed Local Government Act will lay down specific responsibilities so overlap of responsibilities will be minimal, but coordination and agreement on priorities is essential. Making the Divisional Secretariat and the Local Government Unit (or Units) coterminous will facilitate coordination.
Colombo Post 4 December 2014 –  http://www.colombopost.net/columns/op-ed/item/285-a-reform-agenda-administrative-reform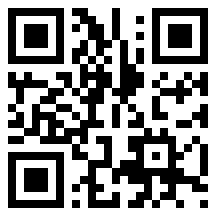 Soon after I had written last week's column about improving protection at local levels, I found a structure already in place that was based on a similar idea. This was in relation to the Community Policing that that present Inspector General has instituted.
His determination to establish mechanisms for this is in line with the Mahinda Chintanaya commitment to ensuring consultation at village level. Sadly I don't think any other government department has moved coherently to implement this idea, and I can only hope that the present IGP does not fall prey, as his most illustrious predecessor Osmund de Silva did, to resentment on the part of politicians who want to provide solutions to all problems themselves. Osmund de Silva found that his efforts to develop a productive relationship between the police service and village communities was looked on with suspicion by the politicians of a newly independent country who thought they were the heirs to all the authority that the British had exercised.
So, whereas the British hierarchichal system, with the police seeing themselves as representatives of a government that was at a remove from the people, has changed in Britain, with greater understanding of the community basis of democracy, it continues in Sri Lanka. And though the IGP has tried to change things, I suspect old habits will die hard in many parts of the country, not least because of the different layers of politicians who insist on controlling things themselves – as was tragically illustrated in the recent reign of terror in Sabaragamuwa.