You are currently browsing the tag archive for the 'civic rights' tag.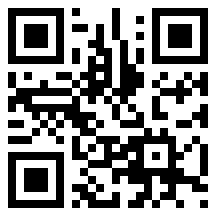 I continue surprised, though I should not be, given our infinite capacity for self delusion, at the virulence of attacks on India with regard to the several crises we brought upon ourselves. It is claimed that India was gratuitously nasty in supporting terrorists, and that it acted outrageously in 1987 in imposing the Indo-Lankan Accord upon us.
I think India was wrong both in supporting terrorists and in the final form the settlement of 1987 took, but in both instances there was nothing gratuitous about what was done, given our own conduct. It is claimed that India cannot claim to be a friend because she supported terrorism, but that is to ignore that countries will naturally act in their own defence, and we as it were started the problem by abandoning our traditional friendship with India and pursuing Western gods.
The appendix to the Indo-Lankan Accord says it all, in noting the decisions we had made which seemed to threaten India, the shenanigans with regard to the Trincomalee oil tanks, the agreement to allow the Voice of America a virtual self-governing enclave at a time when such entities were a significant part of Cold War armoury, and indeed what seemed efforts to flog Trincomalee to the Americans. This last is particularly ironic since I suspect the Americans – though their capacity to insure themselves against all eventualities, real and imagined, is infinite – did not really want the place since the British had flogged Diego Garcia to them and obligingly got rid of its inhabitants.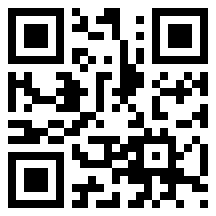 One of the defining features of politics over the last thirty years has been the staggering of elections so that the ruling party could benefit. The process has always obtained under a Westminster style constitution, which I believe is one of its drawbacks, but consistent abuse of the process occurred only after the 1978 Constitution and its creation of two power centres, both of them equipped with executive power, unlike in other Presidential constitutions.
Since Ministers in Parliament exercise Executive power in addition to the President, if elections are held to the two institutions separately, there will always be one institution with power that can be used to influence elections. Jayewardene made it clear that such influence was to be exercised ruthlessly, when he amended his constitution to allow the President to call an early Presidential election. This was in addition to the Westminster practice of allowing early Parliamentary elections. Knowing that he was relatively popular, and having taken the precaution of knocking out his main opponent by taking away her Civic Rights, he held a Presidential election in 1982, 1 ½ years before he needed to.
But that in fact was not enough for him, because even though he could now use his Presidential powers for the Parliamentary election that was to follow, he knew he would certainly not get anything like the majority he had enjoyed under the First Past the Post system under which the 1977 Parliament had been elected. So he resorted to a Referendum, which he also fiddled outrageously, throwing the principal opposition protagonist into jail and then later banning the JVP so as to get over the legal challenge they had mounted.
I have entitled this series 'Looking Forward', because it is meant to suggest positive measures that would strengthen institutions. That seems to me the best outcome of the tensions that have arisen, with all sides now seeming to be convinced that, because of the inequities of others, they do not need to ensure that their own mistakes will also not be repeated.
In this light, it may be useful also to look back at the mistakes of the Jayewardene government, because it is vital that, having so successfully overcome the terrorist threat, this government does not repeat some of the mistakes that Jayewardene did in his consolidation of a monolithic power structure.
There were five distinct steps that Jayewardene took that led to protracted suffering for the country. In essence they all arose from his determination to brook no dissent.
The first was the deprivation of Mrs Bandaranaike's Civic Rights, using a Kangaroo Court, which he claimed was acceptable since it consisted of members of the Judiciary. The manner in which the three individuals he handpicked to destroy Mrs Bandaranaike made their decisions is ample evidence that judges are not necessarily trustworthy or guardians of democratic practice. Read the rest of this entry »