You are currently browsing the tag archive for the 'CIA' tag.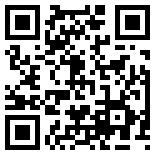 After Craig Murray had sent his written objections to what he saw as British condoning of torture, which he thought was in contravention of the International Convention against Torture, his objections were addressed at a meeting in London over which Linda Duffield presided. He was told then that using material 'obtained under torture and subsequently passed on to us… would be inadmissible in a court of law, but that is the only restriction on the use of such material arising from the convention.' It seemed that the official British government position was that it saw 'no legal obstacle to our continuing to receive such information from the Uzbek security services.'
I am quoting Murray, but obviously what he puts in direct speech in his book can only represent his recollections of what occurred. Still I feel this makes it clear that the British were condoning and endorsing, indeed even supporting, the use of torture. I can understand of course that a country in serious danger from powerful terrorist movements might sometimes feel it had to bend the rules. But such behavior should be carefully controlled, and should certainly not give carte blanche for the type of appalling cruelties Murray thought he had evidence of. Unfortunately once one gets on the slippery slope of tolerating such excesses, it is far too easy to ignore unpleasant evidence. This can lead too to shooting of the messenger as happened to poor Craig Murray.
I can do no better here than cite other passages from his book which underline the appalling hypocrisy of the New Labour government. I can only hope therefore, as I have mentioned in an Adjournment Motion I have proposed for our Parliament, that the current government makes clear its abhorrence of such practices, and that the current leadership of the Labour Opposition makes sure that such practices are not repeated. Read the rest of this entry »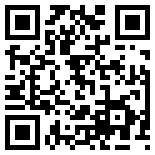 The Island 9 June 2011 – http://www.island.lk/index.php?page_cat=article-details&page=article-details&code_title=27310

In looking at the Middle East in terms of the attitudes and actions of the range of countries that are involved in patronage, assistance and intrigues in the area, there is an element that needs to be addressed seriously, but never will be so long as American politics continues to blend populist democracy with brilliant manipulation of public opinion by well organized interest groups.
This is the issue of Israel, which has contributed so strongly to the bitterness of many Muslims towards the West. This is eminently understandable, because the West has not hesitated to make it clear that its primary allegiance is to Israel, and that the rights and wishes of other countries in the area count for little in comparison.
Quite simply, from the Arab point of view, the creation of Israel was an appalling injustice. We are told of the need in Sri Lanka to ensure that grievances are aired and recompense made to those who have suffered, but the West that preaches to us refuses absolutely to look into the question of the way in which Arabs were deprived of their lands to provide a homeland for immigrants from the rest of the world, predominantly from Europe.
The Island 25 May 2011 – http://www.island.lk/index.php?page_cat=article-details&page=article-details&code_title=26212

In the decades when the Cold War raged, or simmered, or whatever, several major countries in the Middle East turned to socialism. Except in the case of Aden this was not extreme Marxism, but as time passed the variations became more extreme and with little concern for democratic practice.
It has been argued that this is a necessary characteristic of socialism, but the practice in South Asia belies this. Mrs Bandaranaike and even more so Mrs Gandhi may have been imperious in their approach to government, but they were firmly convinced that their programmes were what the people wanted. Accordingly they held unarguably democratic elections, and were soundly defeated.
The Middle East had no such luck. Unfortunately the first experiment in socialism through the ballot box was traduced, when the West got rid of Mossadegh in Iran, and established the autocracy of the Shah. What had been presented as a battle between free and restricted politics turned into a battle between free and restricted economies, and the West made no bones about its preference for political restrictions provided economies were capitalist. These were not necessarily free, but it took Cold Warriors a long time to realize that free economies could not really develop under authoritarian rule.
So, at the height of the Cold War, we had dictatorships all over South America, encouragement of authoritarian rulers such as Ayub Khan and Marcos and Suharto in South Asia (to say nothing of Generals Park and Chiang Kai Shek in East Asia), and the overthrow of African leaders who had achieved independence by right wing military regimes in Africa, most notably those of Mobutu and Idi Amin and the chap who got rid of Nkrumah in Ghana. Fortunately some of these characters were so preposterous that the West tired of them, but many lasted for unconscionably long period.
In the area in the Middle East carved up by the West after the First World War however, though three major countries had left leaning military regimes – which were indeed linked together briefly through the Ba'ath Socialist Party – the hereditary rulers of the other states that had been established continued to exercise authority. The most important of these was the largest, Saudi Arabia, named thus after King Saud got rid of the former Sharif of Mecca whom the British had initially installed as King.
That had been a brilliant stroke, to use someone with religious authority as the figurehead of the revolt against the Turks, but the Sharif's family was in fact comparatively secular in its approach to politics. Not so the Saud family, which embraced the more fundamentalist Wahhabi form of Islam, and made Saudi Arabia a solidly Islamic state. They also used their resources to proselytize for their particular version of Islam, but doubtless this seemed to the West a good thing in those days, since it was a forceful alternative to godless Marxism.