You are currently browsing the tag archive for the 'children' tag.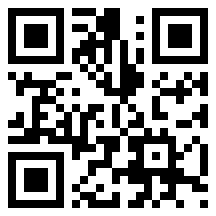 At the debate on the FUTA demands arranged a couple of weeks back by Eran Wickramaratne, perhaps the most telling complaint made by the FUTA head was about children in a distant village clustering in droves before dawn to get the bus to a school far away. That anecdote seemed to have nothing to do with the FUTA strike, though it should have been if the demand for 6% of GDP being spent on education was about results, rather than simply sloganeering. The failure to respond at all coherently to Eran's simple question, what should be done with the 6%, made it clear that policy changes which would lead to a better education system for all was not part of the agenda.
This was sad, because I am sure that some at least of those leading the strike are idealists, not concerned with the massive pay hikes that are being demanded on top of already large salaries. But the failure to analyse the root causes in the decline of our education system that they have highlighted, and to suggest radical reforms that ensure greater accountability, simply plays into the hands of those in the government sector who are satisfied with the status quo. I assume therefore that the strike will soon be settled, with yet another salary hike on top of all those the current government has granted so readily over the last few years, with no effort to deal with the problems of children forced to travel endlessly, to distant schools and to tuition classes, to make up for the failure of government to provide decent schools even in small towns, let alone in villages.
One of the reasons for this failure is the absence of coordination between the providers of the various services essential to a society committed to equal opportunities. Sadly it has not yet registered with our decision makers that good transport facilities are an essential component of a just society. It is useless providing schools and hospitals unless access to them is easy.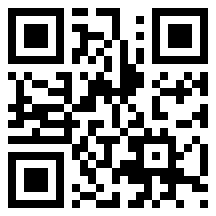 As indicated in the suggestions I advanced in these columns for Parliamentacy Reform, I had had no great regard for Parliamentary Consultative Committees as they function now, because they rarely contribute to policy making, which should be one of their prime concerns. An exception initially seemed to be the Education Committee, which way back in 2010 began to consider the suggestions for educational reform that had been drawn up by a committee appointed for this purpose by the previous Minister.
Unfortunately, though initially the Committee attracted enthusiastic participation from several Members of Parliament, this tailed off as more and more stakeholders were brought to the Committee, essentially to say the same thing – that the situation was dire, and what had existed in their times was much better. The points made were usually admirable, but the Consultative Committee was not the place for them. They should have been asked to send in brief notes, and if necessary expand on them to the original committee, while a synthesis could have been presented to the Parliamentary Committee.
The Committee seemed by the end of the year to have meandered into nothingness, when it was given a new lease of life by the appointment of Mr Grero to monitor the work of the Ministry. He managed to synthesize very effectively, and a series of further meetings took place earlier this year, though unfortunately I could attend few of them because of other commitments.
Read the rest of this entry »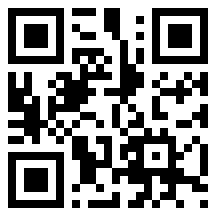 A friend from England who was visiting recently was surprised when someone of the same age, with a son doing O/Levels, just as her daughter is, was not deeply concerned about what the youngster would do next. I thought her concern excessive, until it struck me that Sri Lankans living in Colombo are as concerned as she is about the educational prospects of their children. It is the rural folk who think less about the matter.
Obviously this is not because they are less concerned about what their children will do. Rather, it is because there is no point in thinking. In the vast majority of rural areas, there are simply no alternatives for the children. They have to go through the school system for what it is worth, many of them without opportunity to do well in Maths or Science, so that they would have options as to careers.
So they strive desperately to do well in their O/Levels, with the sole aim of going through to the next step on the ladder, which is A/Levels. Here life is even more competitive, and they strive even harder, with hours spent travelling to and from tuition classes where such are available (and sometimes whole days over the weekend spent in those classes) to qualify for university.
Read the rest of this entry »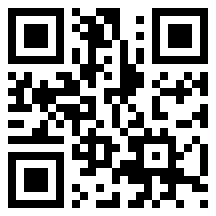 The topic of education comes up at almost all Reconciliation Committee meetings at Divisional Secretariat level. I wondered whether this was because I am still thought of as an Educationist, but I suspect those who come to these meetings have no idea about my range of experience at all levels, and talk about education simply because they see a good education as vital for their children.
They are absolutely right, and the dedication of the many educationists who established excellent schools in many parts of Sri Lanka in the 19th century, the recognition by Buddhist and Hindu and Muslim social activists that they had to start their own schools, and then the comprehensive scheme developed by C W W Kannangara, did much to ensure social mobility for all segments of society.
Sadly, when the commitment of both state and the private non-profit sector to supply a good education turned into the establishment of a state monopoly, a rot set in. The state simply could not supply enough, and maintain high quality, so we now have the ludicrous situation of additional supply being provided by international schools and by tutories. Unfortunately our doctrinaire statists object to the former, and allow the latter full rein, even though they disrupt the school system even more destructively, given that many school teachers give tuition and expect their students to come to their classes to get what is not given in school.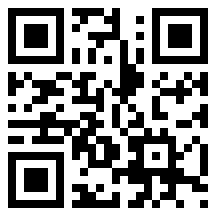 On August 24th the Secretary to the Ministry of Child Development and Women's Affairs held a consultation on children's issues which brought together the various agencies working on the subject in his Ministry, together with representatives of the Ministry of Justice and the Attorney General's Department and the police, as well as some Non-Governmental Organizations that have contributed significantly to the promotion of the Rights and the Welfare of Children.
The purpose was better coordination, and the meeting followed on a request the Secretary had sent to his counterpart in Public Administration, requesting that he ask Divisional Secretaries to set up a Unit in each Division for Women's and Children's Affairs to ensure more coherent action. He noted there the various officials dedicated to this purpose, which include Women Development Officers, Child Rights Protection Officers, and Early Childhood Development Officers responsible to his Ministry. Others concerned with the issue include officials of the National Child Protection Authority, also under his Ministry, and Probation Officers who function under Provincial Ministries. The Unit would also need the close cooperation of officers from the Women and Children's Desks that the Police have now established nationwide, effectively as far as the North is concerned, though I cannot speak for other areas.
One of the decisions made at the Consultation was that clear job descriptions should be drawn up for all these officials, to ensure comprehensive coverage of all areas whilst avoiding overlaps. At the same time it was noted that ensuring comprehensive coverage at all levels would require a division of responsibilities on a geographical basis, with one officer monitoring activities in a particular area and reporting on these to colleagues.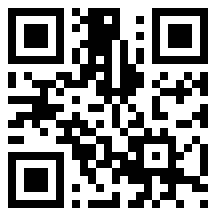 In the few weeks he has been in office, the new Secretary to the Ministry of Child Development and Women's Empowerment has shown himself as concerned as his predecessor to promote the rights as well as the interests of those entrusted to the care of his Ministry. He is also concerned with the wider dimensions of his responsibilities, as was seen when he decided to institute a campaign to ensure Sufficient Leisure for Children.
This was based on a focus area in the National Human Rights Action Plan which we had not concentrated on in discussions of the Task Force, concentrating instead on what seemed more vital issues such as the prevention of abuse. But the Secretary is of course quite right to look at all aspects, and in particular to worry about the 'holistic development of children' which is now adversely affected because of educational overload.
I am not certain however about one point in the directive he sent to senior officials of the Ministry to prepare 'an enabling environment for children to enjoy leisure'. Amongst areas in which he sees overload are extra-curricular activities. My recent investigation during Divisional Secretariat Reconciliation Committee meetings of what goes on in schools in the regions suggests however that the real problem is the lack of extra-curricular activities.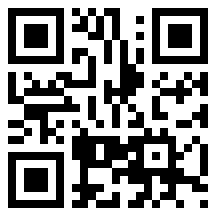 While going through the schedule of projects implemented by Non-Governmental Organizations in the north, in terms of the task I was given of coordinating assistance to make it more effective, I found a number of different projects to establish Children's Clubs, with a sum of Rs 1000 granted for each Club. I was surprised by this, and even more surprised when I found that the Divisional Secretaries concerned had no idea about these allocations.
However, following a helpful report I received from the Divisional Secretary of the Vavuniya Town Division, I asked others too for records of Children's Clubs in their areas, and found that a number had been set up. I also found errorneous my initial assumption that the projects were not very coherent, and could not serve any great purpose. I had asked Save the Children, which had been instrumental in developing one Project to establish Children's Clubs, for details, and received a very clear exposition of the initiative. While clearly there needed to be better liaison with the Divisional Secretaries, this had in fact been envisaged in the Project, as was clear in the note Save the Children submitted on the subject, making clear how important the concept was.
Most of what follows is taken from that note, which Save the Children, which had been the international NGO Representative on the Civil Society Partners for Reconciliation that has been meeting in my office over the last year, kindly supplied at my request. It was entitled Children as Agents for Change which indicates the importance of providing space for children to enjoy themselves whilst also learning to take on responsibilities and care for their own lives.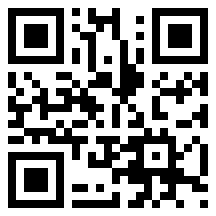 Following the consultation at which the Probation Department produced an illuminating note about Children's Homes, members of the contract group worked out suggestions to prevent what might be termed SECONDARY VICTIMISATION OF children brought before the courts. Though procedures have been laid down, they are often observed in the breach, as with the failure to specify and enforce limitations on those deemed to need care and protection.
This is unfortunately not unique in Sri Lanka for similar things happen with regard in general to those who are remanded, and in particular women arrested under the grotesquely outdated Vagrant's Ordinance. This has been noted and a few years back reports were commissioned to proceed with reforms. But not all the reports were handed in, and they seemed to have been long forgotten, when we brought the matter up at the Parliamentary Consultative Committee.
One report that had been completed, characteristically, was that of Shiranee Tilekawardene, and it made some excellent recommendations with regard to children. However, again perhaps characteristically, it has not been acted upon systematically, one excuse given being that the Ministry was waiting for all the reports to come in.