You are currently browsing the tag archive for the 'Chief Ministers' tag.
It is not likely that the President will be awakened swiftly from the enchantment cast upon him by his closest advisers. However, if and when he does realize that a change is essential if he is to preserve not just his legacy, but even perhaps his Presidency, he has some obviously desirable remedies to hand.
For though the Parliamentary Select Committee has thus far achieved nothing, it has had some very sensible proposals brought before it by moderates within government. The Liberal Party made suggestions made on its experience of acting as a link between successive governments and representatives of Tamil parties, but even more important were the suggestions made by Vasantha Senanayake on behalf of a group of young politicians and professionals. Subsequently the Liberal Party, after studying the proposals, wrote to the PSC endorsing them.
Vasantha was the scion of a great political family. His great grandfather D S Senanayake had been Sri Lanka's first Prime Minister, and his great uncle Dudley had been elected Prime Minister three times. Both had presided over Cabinets with representation from popular Tamil political parties.
Vasantha however had left the United National Party, which his great grand father had founded, and now sat in Parliament as a member of the Sri Lanka Freedom Party, to which the President belonged. He, like many other promising youngsters, had been sidelined by Ranil Wickremesinghe, who had, on the pattern of his mother's cousin, J R Jayewardene, wanted absolute control of his party, and thought ability less important than personal loyalty. Read the rest of this entry »
Paper presented by Prof Rajiva Wijesinha
Adviser on Reconciliation to HE the President of Sri Lanka
At an international conference on
India's North-east and Asiatic South-east: Beyond Borders
Organized by the Centre for Research in Rural and Industrial Development
At the North East University, Shillong, on June 6th and 7th 2014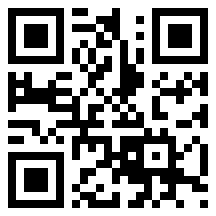 A major problem former colonies faced when gaining independence was that of identity. When composed of populations that differed from each other in various particulars, the question arose as to whether constituting a single country was justified. The problem was exacerbated by the two Western impositions after the Second World War that had done much to shape attitudes subsequently in an immensely destructive fashion. The first was the creation of a Jewish state in Palestine which institutionalized nationalisms based on identity rather than geography. Even more destructive as far as South Asia was concerned was the partition of British India, which popularized the idea that a country had to be based on homogeneity. This contributed to the othering of what was not homogeneous.
Obviously I do not mean to say that all was sweetness and light before that, for we are only too aware of conflicts based on identity through the centuries. But the idea that a country belonged to those of a particular identity, ethnic or religious or linguistic, was I believe damagingly entrenched by the Western redrawing of boundaries in areas that had not gone through the contortions that Europe had in developing the concept of the nation state. And, even more worryingly, the dominant force in the world at the time these divisive concepts became entrenched was the United States, which prided itself on being a melting pot, where different identities were subsumed in the great American dream.
This, combined with British notions of democracy, which gave supremacy to an elected Parliament, contributed I believe to the majoritarianism that has bedeviled South Asia since independence. So in both India and Sri Lanka we had efforts to impose the language of the majority on everyone else, though fortunately for you in India, this was resisted and, as far as the major languages of the country were concerned, you developed a more sensible policy.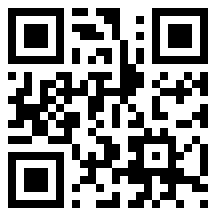 Last week the Marga Institute held a discussion on several sets of proposals that had been forwarded to the Parliamentary Select Committee looking into 'Political and Constitutional Measures to Empower the People of Sri Lanka to Live as One Nation'. After much animated discussion, it was decided to work with the set of proposals put forward by Vasantha Senanayake, and a couple of groups have been established to flesh these out.
Senanayake is perhaps the brightest of the young Members elected newly in 2010, a factor noticed by several embassies that have sent him on delegations of young Members to visit their countries. These proposals sprang from his work with the One Text Initiative which had seen him spearhead a group of Parliamentarians, representing government as well as different opposition parties, who had interacted with members of the Sri Lankan Diaspora, both Sinhalese and Tamil, in Britain. They had sent a report on their visit to the President, though there has been no response to the interesting ideas and suggestions they put forward.
Vasantha had worked together with a group of young professionals to put forward the proposals which included some startlingly innovative ideas. Perhaps the most important of them is not however new, because it was one of the principal elements on which three recent documents on constitutional reform agreed, namely those of the Liberal Party, the UNP and the group led by Rev Sobitha. This was the need to get rid of the present system of elections, and I think it would be useful to return to this now, since the last set of elections to Provincial Councils made crystal clear – again – how destructive the current system is.